---
Video and Recipe courtesy of @nicoleskitchenla on Instagram 
Iranian cooking with a twist. When Kabob Koobideh turns into your favorite taco.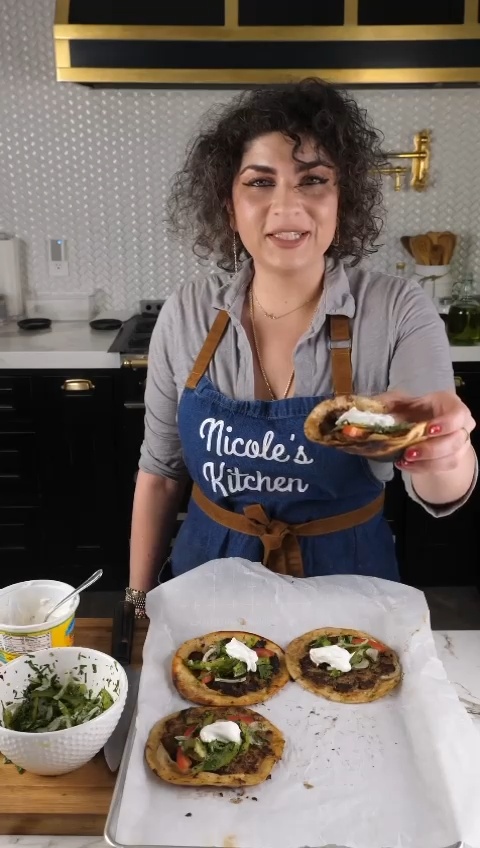 Ingredients:
1 pound ground beef
1 white onion blended with 3 tbsp grape seed oil
salt and pepper
1/2 tsp ground saffron diluted in 1/6 cup hot water
1 tosp sumac
1 tbsp garlic powder
2 egg yolks
8 flour tortilla breads
Ingredients for sumac slaw:
1 green bell pepper, sliced thin
1/2 onion sliced thin
1 cup chopped parsley
3 tomato's sliced thin
juice of 1 lemon
olive oil
salt and pepper
1/2 cup Lebne or Masto Mousier
Directions:
In a mixing bowl, add ground beef, onions, spices, eggs, mix well. Take about 1/4 of a cup of ground beef and spread it on each tortilla bread
Heat a large pan worth grape seed oil on medium heat, place tortilla meat side down. Cook 1 and a half minutes on each side.
Meanwhile, prepare sumac slaw ingredients together.
Garnish each Koobideh Kabob Taco with sumac slaw and Masto Mousier.
Similar Articles to This Post