---
Written Recipe by: Persian Good 
Video by: Simla Yerlikaya
---
This is a super tangy and healthy pickle that is enjoyed especially during winter. It goes well with beef or chicken dishes and most Persian food.
INGREDIENTS: 
5 Eggplants
½ Cauliflower
2 Carrots
5 tbsp Torshi vegetables (tarragon, dill, parsley, mint, cilantro, savory)
3 cloves Garlic
1-2 Chili peppers
½ tbsp Black Caraway
1 teaspoon Turmeric
Salt as much as required
1 liter White Vinegar equal to 4 glasses
DIRECTIONS:
Wash the eggplants carefully and then barbecue them. The skin must turn darker and the core softens. Place the cooked eggplants aside and let them cool then peel them. If you want to peel them easily, better to put the hot eggplants in a freezer bag and let it cool. It helps better peeling.
By a pounder, tenderize the eggplants and let their juice come out. Peel the carrots and grate them, or you can simply chop them into small pieces.
Wash the cauliflower and chop it into small pieces. Then let them dry. Chop the garlic cloves and the chili peppers.
Clean and wash the vegetables and cut them finely. You can let them dry partially and it will be okay. You can use dried vegetables too. Remember that extra water remaining in the vegetables causes a short length of food remaining.
Put the vegetables in a bowl and add the salt, turmeric and black caraway to the bowl. Then add all the prepared ingredients to the bowl and pour white vinegar into it. Be careful not to add much vinegar to the content. Pour the content into a jar and put a lid on it. Then leave the jar in a cool, dark place for 7-10 days.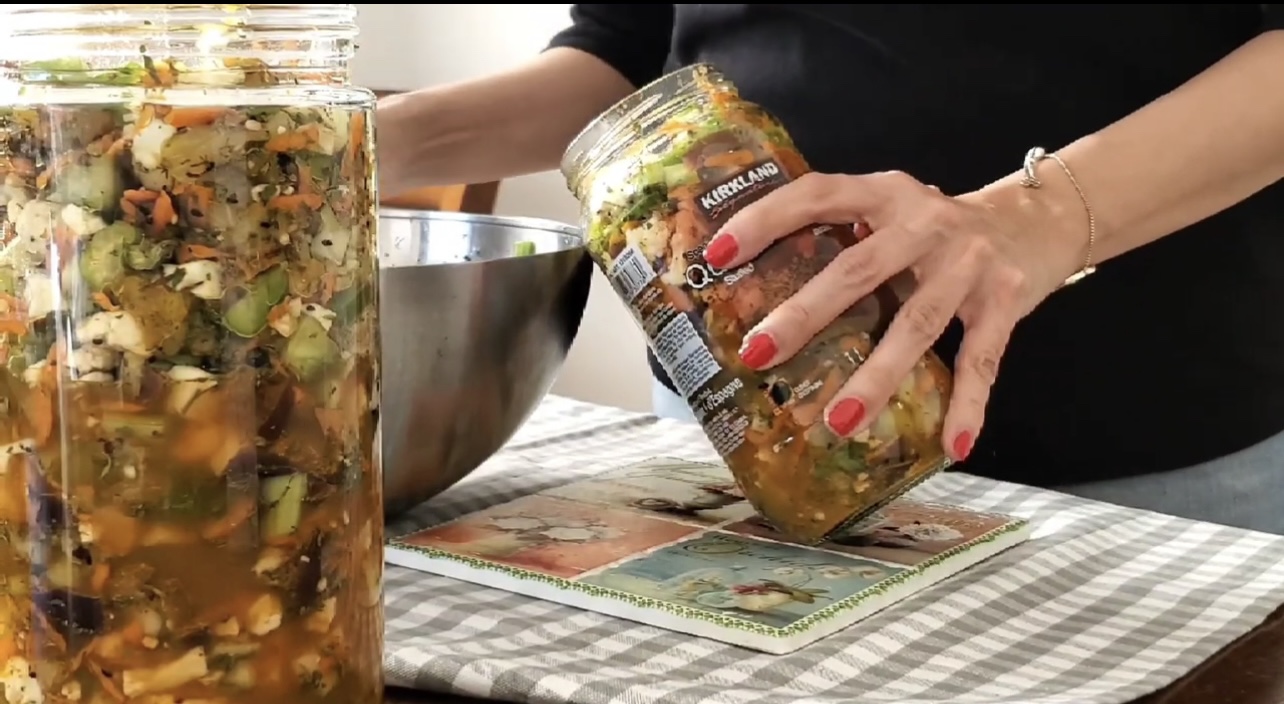 Similar Articles to This Post