---
Video by Chef Zachary Neman (cheffinwithzach) and Chef Rodrigo Fernandini
---
Tahdig with sliced plantains is a delicious and easy-to-make Persian-Peruvian fusion dish. It is made by cooking the rice and plantains in a heavy pot with a layer of oil or butter, which creates a crispy crust on the bottom of the pot.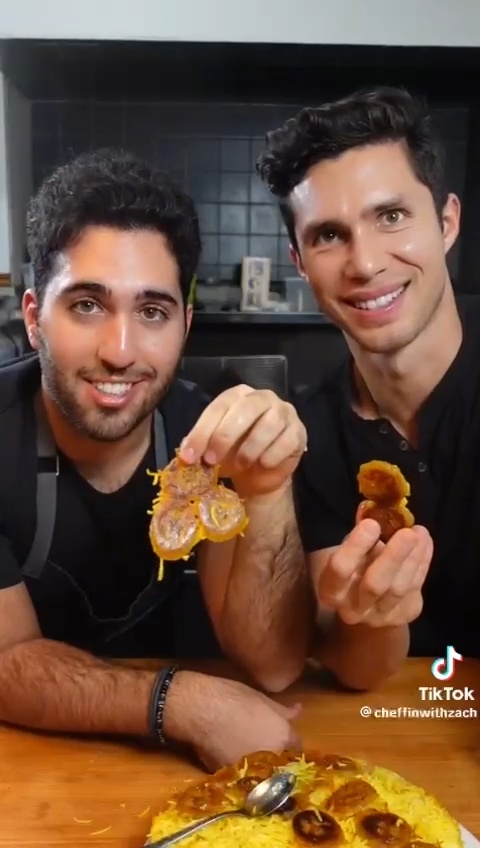 Ingredients:
2 cups basmati rice
1 teaspoon salt
1/2 cup vegetable oil
1/4 cup butter
1/2 teaspoon saffron threads
1 large plantain, peeled and sliced into 1/4-inch thick rounds
Instructions:
Rinse the rice in cold water until the water runs clear.
In a large pot, combine the rice, salt, and 4 cups water. Bring to a boil over high heat, then reduce heat to low, cover, and simmer for 15 minutes.
Drain the rice in a colander.
Heat the oil and butter in a heavy pot over medium heat.
Arrange the plantain slices in the bottom of the pot
Add the rice and spread it out evenly in the pot
Pour the saffron mixed with water over the rice
Cover the pot and cook for 15 minutes, or until the rice is cooked through and the bottom is golden brown.
Remove the pot from the heat and let it sit for 5 minutes.
Invert the pot onto a serving platter.
Similar Articles to This Post