---
From Digital Creator Brenton | Cocktail Recipes + Infusions (@cheerstohappyhour on Instagram)
---
Orgeat is a seriously delicious way to sweeten a drink and only gets better if you can make it fresh at home. In my humbled opinion, it gets even better when you use pistachios in lieu of the usual almond version. You're basically creating a nut milk and then sweetening it with sugar.
Afterwards you can make drinks such as the Mai Tai or the Trinidad Sour (one of my favs).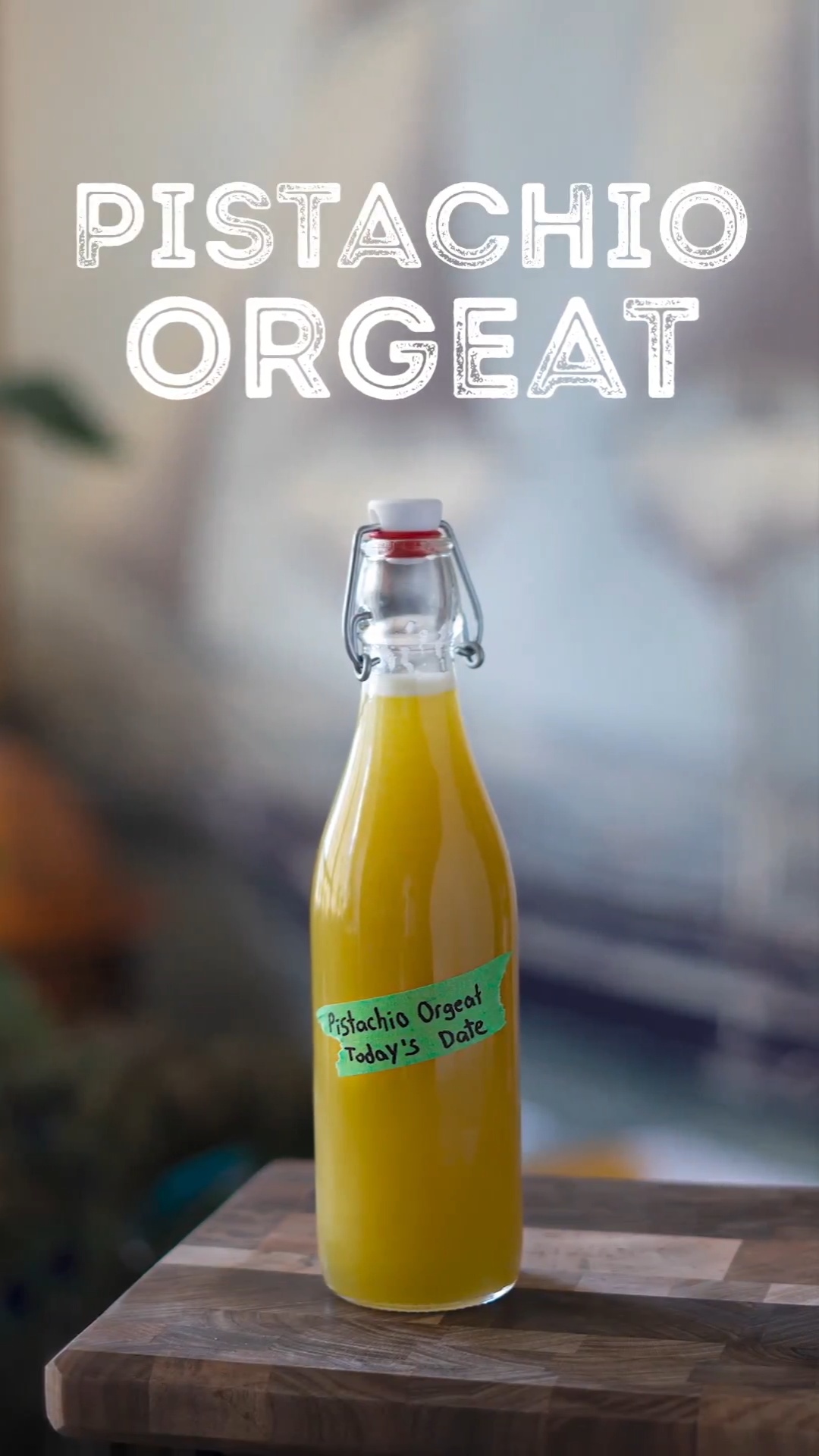 Ingredients:
Pistachio Orgeat
2 cups Pistachio Milk*
2 cups Sugar
1/4 tsp Salt
1 oz Vodka
1/2 teaspoon orange flower water
Directions:
Combine Pistachio Milk in a pot with sugar and salt on medium heat and stir until sugar is completely dissolved. Transfer mixture to a sealable container. Add the vodka and Blossom water and shake. WRITE TODAY'S DATE on the label. Store in fridge for up to 2 weeks.
*Pistachio Milk
2 cup Unsalted Pistachios
4 cups Water
Pulse the pistachios in a food processor until finely ground. Bring water to a simmer, add the ground pistachios, let simmer for 3 minutes then increase the temp to medium high. Before it boils, remove from heat, cover with a lid and let sit for 6 hours. Then fine strain and pass through two layers of cheesecloth.