---
By Fred Parvaneh
---
Iranian American Bita Milanian is a Senior Vice President at Ribbon Communications, a global public company that makes software, IP and optical networking solutions for service providers, enterprises and critical infrastructure sectors.
Bita is also a culinary influencer, humanitarian, community organizer, and the founder of BITAKITCHEN.com; the popular social channel featuring plant-based, gluten-free recipes rooted in Persian tradition that has garnered over 100K engaged followers across the globe.
As a proud Angeleno, Bita strives to make Persian food more mainstream, especially since Los Angeles is home to the largest community of Iranians in diaspora.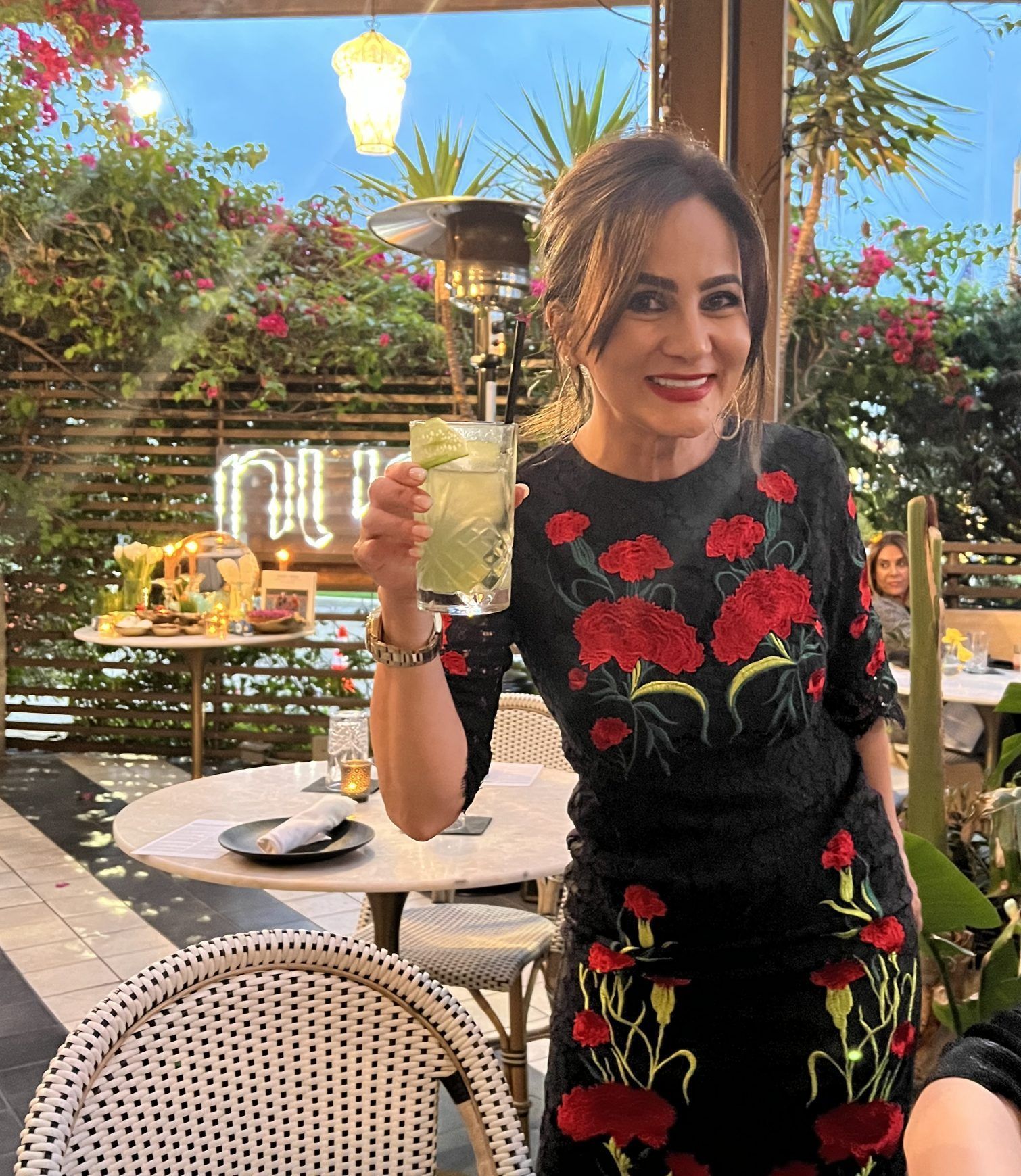 In celebration of Nowruz (Persian New Year) 2022 Bita co-hosted two dinner events at MOMED & NUA restaurants featuring traditional Iranian cuisine.
In speaking to Kayhan Life, Bita said:
"While planning the first dinner at MOMED in Atwater Village on March 13th, one day I dined at NUA with friends and fell in love with the ambience. I approached Chef Yoav Schverd and his partner Ronnie about a collaboration and to repeat that same program with them during the Nowruz period, and they wholeheartedly agreed. This collaboration was extra special since we don't have any Persian restaurants in the Beverly Hills area now, and having an Israeli restaurant dedicate a night to Iranian cuisine only was a symbol of unity.  As for the menu, I chose appetizers and entrees that are traditionally enjoyed during Nowruz holiday and/or special celebrations. Chef Yoav was fully on board with them all. I also have to give a huge shoutout to all of the vendors who joined forces to sponsor us with their products, including Chop Chop Foods, Gol Persian Ice Cream, Nokhodchi Pastries, Tavazo and DARIOUSH Winery."
At NUA, the Prix Fixe menu featured:
APPETIZER –
Kashke Bademjan, or Kuku Sabzi, or
Baqala Qatoq
MAIN COURSE –
Persian Noodle Rice (Reshteh Polow) with Saffron Citrus Chicken, or Fresh Herbs Rice (Sabzi Polow) with Roasted Saffron Salmon, or Jeweled Rice (Shirin Polow) with Shish Kebab
DESSERT –
Coconut Malabi, or GOL Persian Ice Cream Sandwich
A portion of proceeds of the ticket sales were donated to *Pars Equality Center (PEQ). When asked as to why PEQ was chosen, Bita said: "In 2019 when Alex Sarkissian [owner of MOMED restaurant] and I hosted the first dinner at his restaurant, we named these events "Immigrant Dinners" and it was fitting to once again give back to an organization that supports immigrants and refugees.
*Pars Equality Center's mission is to catalyze social, civic and economic integration of immigrants from Persian-speaking and other countries into American society.
Similar Articles to This Post