---
By Chef Nicole Dayani
---
In this episode of #FarhangFlavor by Farhang Foundation Chef Nicole Dayani of Nicole's Kitchen Los Angeles shares her recipe for Tabrizi Style Saffron Chicken with Alu Bukhara & Zerešk (Golden prunes and barberries).
Ingredients:
2 pounds boneless skinless chicken breast, butterflied
2 white onions chopped
5 cloves garlic chopped
1 tbsp turmeric
2 tbsp paprika
1 tbsp onion powder
1 tbsp garlic powder
1/2 tsp cumin powder
1 tbsp sumac powder
1/2 tsp salt
1/4 tsp ground saffron, diluted in 1/4 c hot water
1 tsp Sadaf chicken kabob seasoning , diluted in 1/4 c hot water
3 tbsp tomato paste
8 dried apricots
8 pitted prunes
6 alu bukhara (Dried Golden Prunes)
3 cups vegetable broth
4 tbsp grapeseed oil
2 cups barberries, Zerešk
4 tbsp sugar
1 cup water
Directions: 
1. Wash chicken pieces with cold water. Pat dry with a paper towel.
2. In a mixing bowl, toss chicken with listed spices: turmeric, onion powder, garlic powder, paprika , cumin, sumac, salt and pepper. Mix well.
3. Heat a large sauté pan with grape seed oil on medium heat. Place chicken breast on the pan, make sure each piece of chicken is not touching each other so they sauté properly. Let it cook 3 minutes on the first side.
4. Now flip the chicken, add chopped white onions, and garlic. Let it sauté for 3 more minutes.
5. Add tomato paste , chopped prunes, chopped apricots, Alu Bukhara, saffron water, chicken kabob seasoning, and vegetable broth to sauté pan with chicken. Place heat on medium low and cover with lid. Let cook for 20-25 minutes.
6. Now in a small separate pot, add barberries (Zerešk) , water, and sugar. Let simmer for 5 minutes.
7. When ready to serve your chicken, pour the zerešk on top! Enjoy!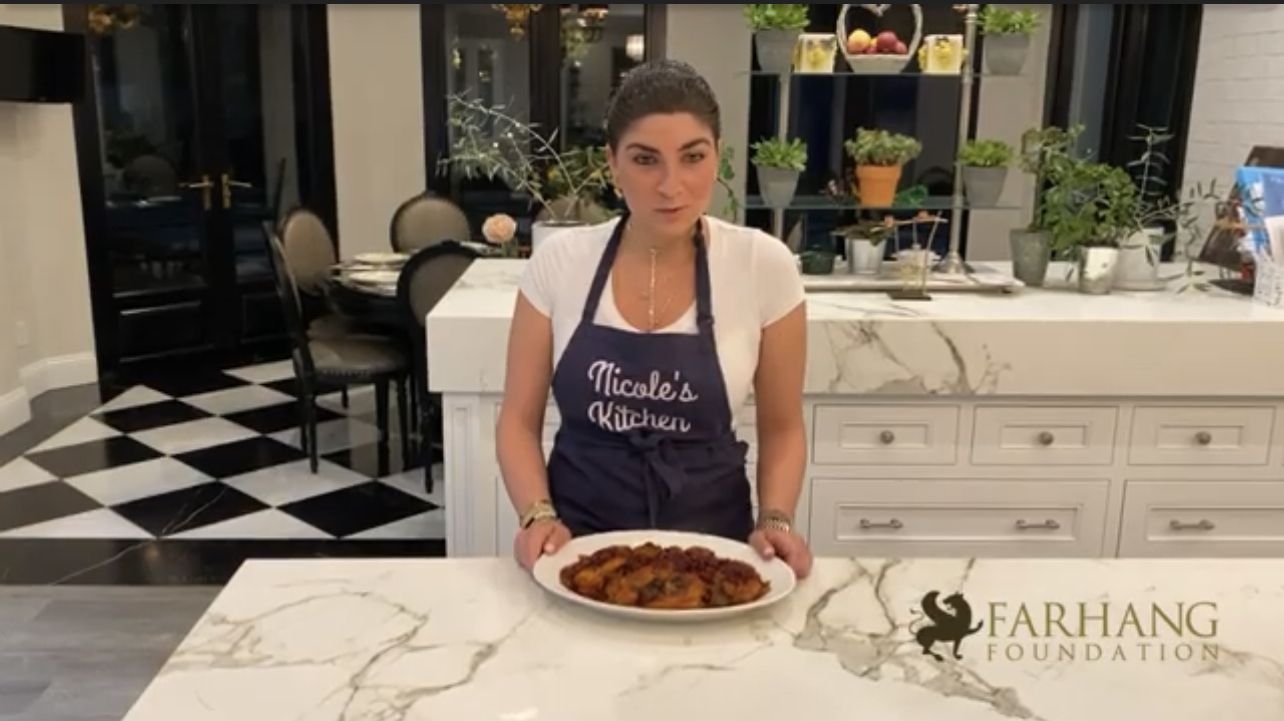 Similar Articles to This Post