---
Written Recipe by: Sanchita Chowdury
Video by Cooking with Yousef
---
Today, I go over one of the most requested and loved foods we make when we entertain guests. This is my wife's personal recipe, so it differs from other curries, especially from traditional Indian Curries.
Ingredients:
Chicken- 1kg (with bone)
Butter- 1tbsp
Olive oil- 2tbsp
Onions- 2 (medium, thinly sliced)
Garlic- 6 cloves (crushed)
Tomatoes- 2 (pureed)
Salt- as per taste
Cinnamon powder- a pinch
Black peppercorns- 1tsp (crushed)
Pomegranate- 1
Walnuts- ¼ cup (roasted)
Lemon juice- 1tbsp
1. Wash the chicken pieces and keep it aside.
2. Heat the butter and olive oil in a pan.
3. Add the sliced onions to it and saute for 3-4 minutes.
4. Then add the crushed garlic and fry for a minute.
5. Add in the chicken pieces, salt and cook for 4-5 minutes on

medium flame.
6. As the chicken starts to turn light brown in colour, add cinnamon powder and crushed black peppercorns to it. Mix well.
7. Separate the pomegranate pearls and grind it in a mixer.
8. Add the ground pomegranate paste to the chicken and cook for another 8-10 minutes.
9. Now add the walnuts, adjust the salt, a little water, cover and cook for 15-20 minutes on low flame.
10. After that remove the lid and add the lemon juice. Mix well.
11. Once the chicken is completely cooked, switch off the flame and garnish with the remaining pomegranate pearls.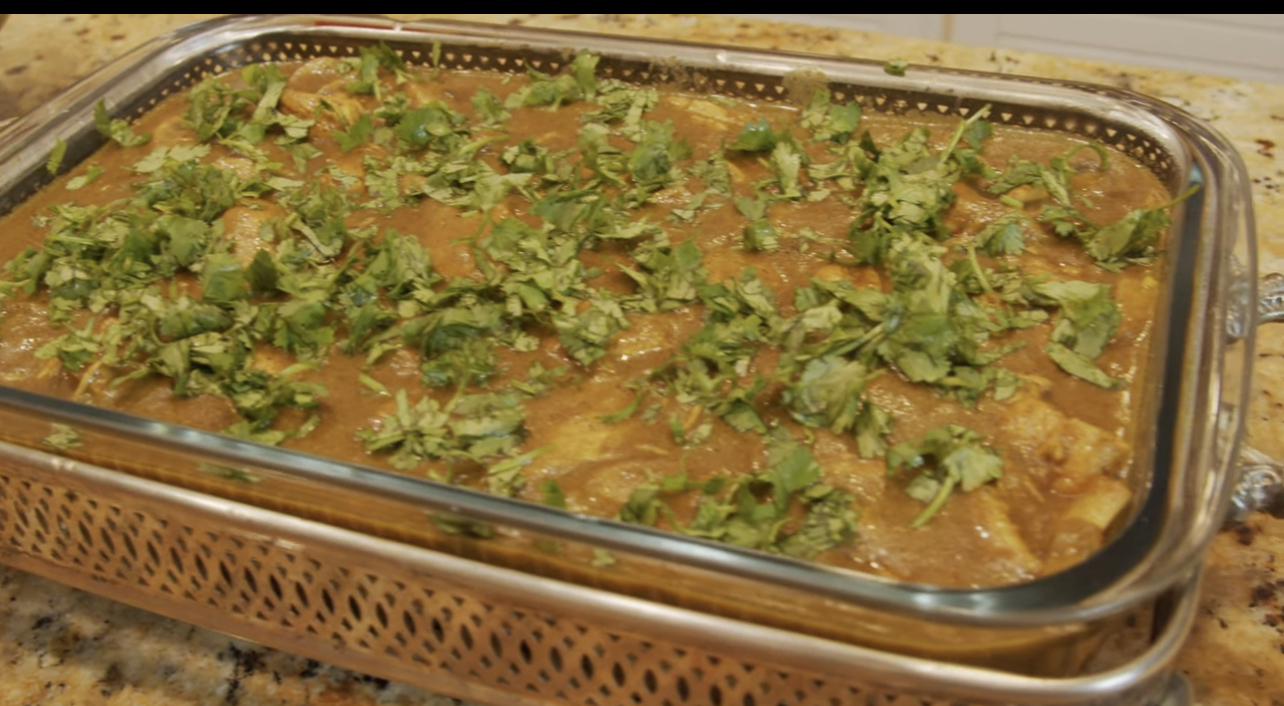 Similar Articles to This Post