---
---
United Nations diplomats walked out of a speech by Iran's Foreign Minister Hossein Amirabdollahian during a Feb. 27 session of the UN's Human Rights Council (UNHRC) in Geneva. The session was held at the council's headquarters and discussed the state of human rights around the world.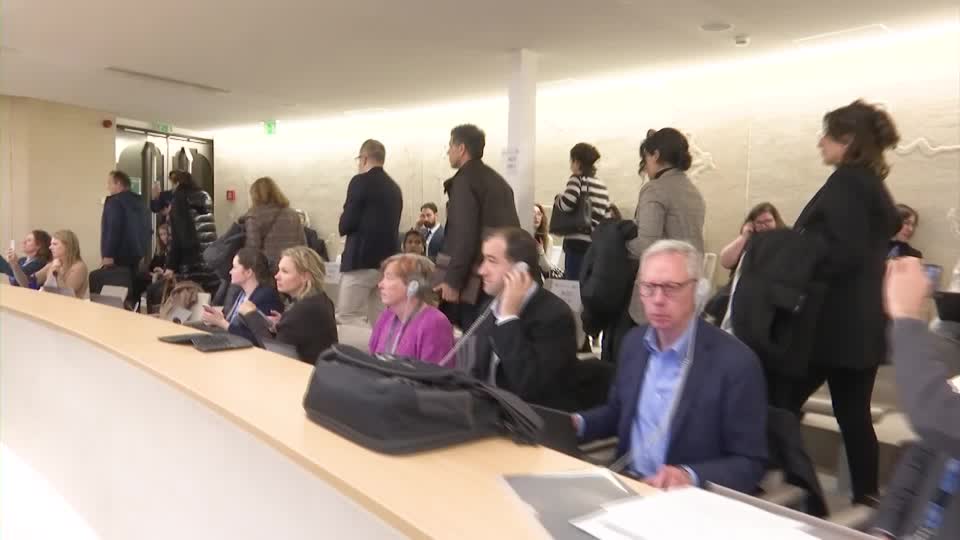 A video circulating on Twitter shortly after Amirabdollahian began his speech showed dozens of delegates leaving the room. Iran's government has been heavily criticized by the international community for its human rights violations, including its excessive use of the death penalty, brutal crackdowns on peaceful protesters and ongoing violence against women and children.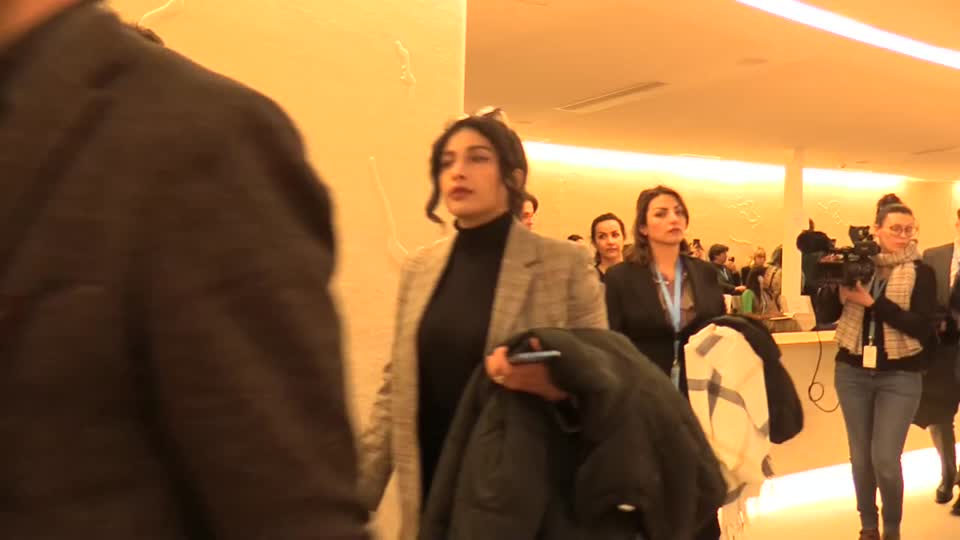 The two-minute Twitter video clip included comments about Iran's government made by an unidentified Iranian woman who attended the meeting, and who appeared to have filmed the walkout. "They are without shame and should be embarrassed," the woman said in Persian. "They are child killers, and we are walking out while the Islamic Republic's representative is trying to justify [the government's actions]."
A letter by UN Watch — a Geneva-based organization monitoring the UN – requesting that all 193 UN member states leave the UNHRC meeting gathered more than 100 signatures from prominent lawmakers, human rights campaigners and celebrities. Signatories included civil rights activist Masih Alinejad, Dutch lawmaker and European parliament member Tineke Strik, and comedian Omid Djalili.
This video taken from @HillelNeuer Instagram (nice choice of music Hillel) shows an initial count of 38 leaving the session for #WalkoutOnIRI but am sure Mr. Neuer will eventually publish his lists of honour & shame very soon. #IranRevolution pic.twitter.com/q7dxBiZfQZ

— Omid Djalili (@omid9) February 27, 2023
A second video, posted on Twitter by Djalili on Feb. 27 included a caption which read, "Walkout led by @alirezaakhondi_." Akhondi, a lawmaker in the Swedish parliament, could be seen leading 37 other attendees out of the room in the clip.
Several signatories shared their views with Kayhan Life.
"This symbolic gesture of shaming a criminal regime in a prestigious forum such as the UN Human Rights Council is very important. It shows the continued support of democratic countries for Iranian citizens' democratic aspirations," said Dr. Ladan Boroumand, the co-founder of the Abdorrahman Boroumand Center for Human Rights in Iran and a signatory to the letter. "It boosts the morale of those fighting inside and outside the country, and it also demoralizes those who are still supporting the Islamic regime."
Women for Iran, a women-led Manchester-based collective supporting the protests in Iran which signed the UN Watch letter, said|: "From the video footage, it could be seen that many people left the room, which is heartwarming. However from what we've heard, many of the foreign ministers did not leave the room."
"This is quite disappointing, as the walkout gesture could have sent a strong message about how countries which claim to defend democracy and human rights are standing up for the Iranian people. Words are nice to hear but it's actions that prove to the Iranian people that the world is standing with them," the group said.
During the UNHRC session, Amirabdollahian told attendees that Iran's government was committed to upholding human rights, and that the recent anti-government protests had been fomented by US and UK news broadcasters, which he called terrorist organizations.
Iran Executions Amount to 'State Sanctioned Killing': UN Rights Chief
"The peaceful assemblies that took place in my country following the sad death of [Jina] Mahsa Amini, manifested the Iranian spirit of solidarity for a fellow young [Kurdish-]Iranian woman," he said. "However, those peaceful assemblies turned violent following the malign interference by some terrorist elements, in this respect a number of Persian language TV channels based in the United States and the UK [acting] as the propagators of violence."
Amirabdollahian appeared to refer to broadcasters such as Iran International, which was forced to shut down its studios in London on Feb. 18 following alleged death threats by Iran's government considered credible by Britain's intelligence agencies. The Saudi-backed news outlet has repeatedly published stories critical of Iran's government.
Iran's foreign minister said a national committee had been established to investigate allegations of the use of "unnecessary force by police" during the nationwide protests, and that all those arrested for demonstrating had since been released.
Elika Ashoori, whose father was unjustly detained in Iran and released on March 16 with fellow British-Iranian Nazanin Zaghari-Ratcliffe, told Kayhan Life: "Every step counts and everyone who walked out has stood on the right side of history. Maybe this is the right moment for the European governments to reflect and list Iran's Revolutionary Guards Corps (IRGC) on the terrorist list and put an end to inviting [human rights violators] to give speeches or have opinions on human rights issues."
The UN Special Rapporteur on the Situation of Human Rights in the Islamic Republic of Iran, Javaid Rahman, has become increasingly vocal in his reports about human rights violations in the country. Rahman has raised concerns about the government's use of the death penalty, particularly for minors, and its oppression of women and girls through discriminatory policies and laws. He has also condemned the violent crackdown on anti-government demonstrations in 2022, in which security forces killed more than 70 children and at least 500 adult protesters.
Iran's Regime A 'Serious Threat' to World Peace and Security, UN Expert Says 
OPINION: Europe Should Empower Iranian People, Isolate Islamic Republic
---
---
Similar Articles to This Post