---
Recipe and video courtesy of MORIBYAN
---
If you love Persian food and have been wanting to learn how to make it at home, this Beef Koobideh is going to blow you away! It tastes exactly like the koobideh we get from Persian restaurants, incredibly juicy and flavorful. The best part is no BBQ necessary!
PREP TIME: 45 MINUTES
COOK TIME: 15 MINUTES
TOTAL TIME: 1 HOUR
YIELDS: 8 KABOBS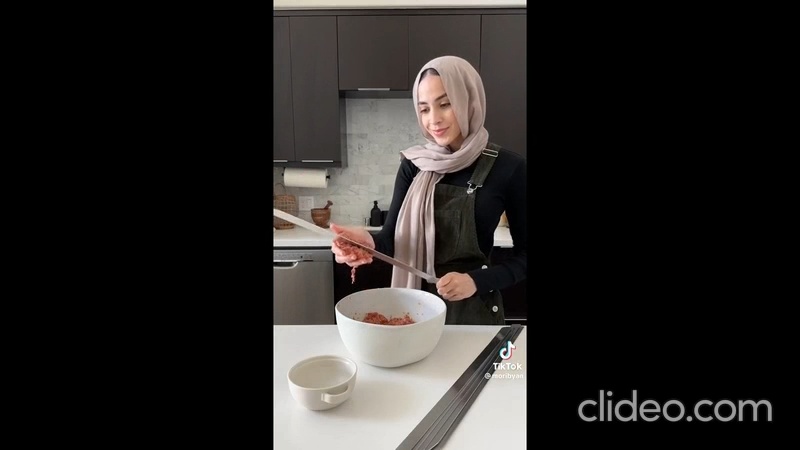 INGREDIENTS
2 pounds 80/20 ground beef
2 tablespoons ghee
1 whole yellow onion, grated
1 tablespoon garlic, finely minced
1 teaspoon saffron, crushed
1/4 cup ice cubes
1/2 tablespoon coriander
1/4 teaspoon turmeric
1 teaspoon black pepper
1/2 tablespoon salt
1/2 tablespoon smoked paprika
INSTRUCTIONS
Crush the saffron in a bowl and add a small handful of ice cubes. Allow the ice to melt and steep the saffron until the ice is fully melted.
To a bowl, add the grated onion, garlic, saffron water, coriander, turmeric, black pepper, salt, and smoked paprika. Mix together.
Add the ground beef to a large bowl and add the marinade along with the ghee. Mix together well until homogenous.
Preheat oven to 450°F.
Shape the seasoned ground beef onto the skewers and elongate them so each kebab is about 8 to 12 inches long. It depends on you to make them as small or as big as you want.
Then use one hand starting at the top to press down using your thumb while pinching the rest of your fingers on the side to create little bumps along the kabob. Repeat this motion moving all the way down. Repeat with the rest of the ground beef.
Place on a tray that is lined with parchment paper.
Bake in the oven for 10 to 15 minutes until cooked through.
Change the oven setting to broil for a few minutes at the end to get the top a bit charred for that BBQ effect.
Serve with basmati rice, sumac, and butter to enjoy!
Similar Articles to This Post