---
---
A Swiss humanitarian aid channel for Iran completed its first trade this week.
The Swiss Humanitarian Trade Arrangement (SHTA) — like the European Union's Instrument in Support of Trade Exchanges (INSTEX) — has been designed to provide food and medicine to Iranians in the country without breaching U.S. sanctions.
A Swiss pharmaceutical company, whose name was not given by Switzerland's State Secretariat for Economic Affairs (SECO), completed the first transaction: for a cancer drug used to balance out iron levels in the body after recurring blood transfusions. SECO did not confirm the value of the transaction.
Responding to the news that the Swiss channel had completed its first trade, Iran's semi-official Tasnim news agency said that U.S. sanctions would still act as a deterrent for foreign banks considering trading with the Islamic Republic.
Behnam Ben Taleblu, a senior fellow at the Washington-based Foundation for Defense of Democracies (FDD), said the two mechanisms, while both humanitarian aid channels, had very different outlooks.
"Instex is a response, it seems, to the U.S. leaving the nuclear deal, and to the Iranian government's blackmail against the Europeans to continue to provide sanctions relief. In that way it's more of a political tool than a genuine tool for humanitarian assistance," he said.
"The Swiss channel, on the other hand, represents the right way to establish humanitarian trade with Iran, without having a partner on the recipient's end which is composed of sanctioned shareholders or the Who's Who of bad actors in Iran's financial sector," he added.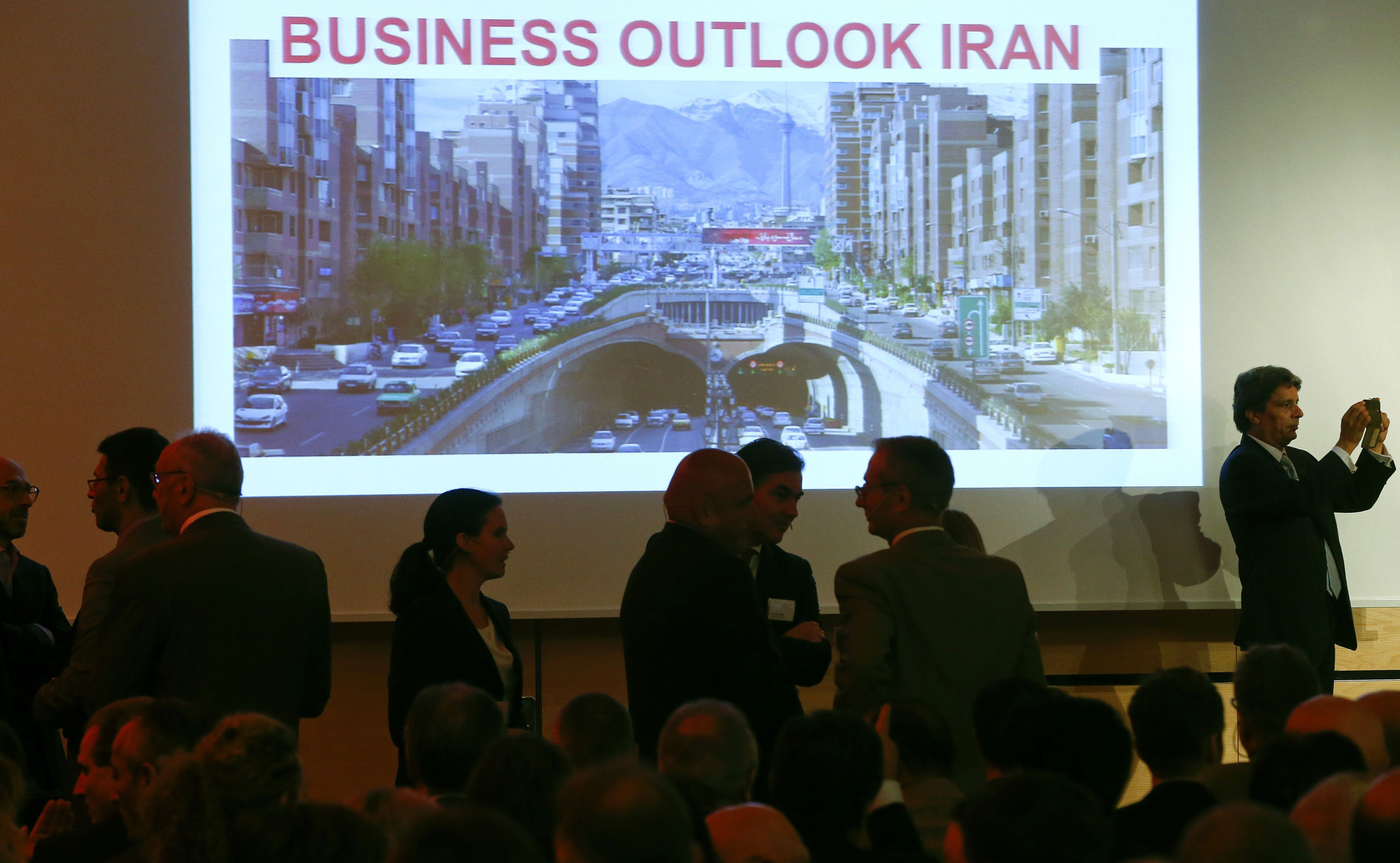 The SHTA worked with the U.S. Treasury to finalize the terms of the mechanism and is the first operational channel established under a framework announced by the U.S. Department of State and the U.S. Treasury to enable humanitarian trade with Iran.
In an email to Reuters, SECO said, "We would like to emphasize that the operationalization of the SHTA is progressing and that a number of companies have already been approved. More companies will follow. Further transactions should be carried out shortly."
INSTEX was set up on Jan. 31, 2019 by the U.K., France and Germany several months before the SHTA was launched, but it has struggled to secure and process transactions.
Complications ranging from the need to have a corresponding Iran-based mechanism, to internal delays, to tensions between U.S. President Donald Trump and the mechanism's member states resulted in Washington threatening to sanction anyone using the channel.
INSTEX completed its first successful trade with Iran on March 31, involving 500,000 euros worth of medical equipment and medicines.
Other countries are now looking to establish sanction-proof humanitarian and commercial trade mechanisms with Iran.
According to an article published by the Washington Institute on July 28, South Korea's Foreign Ministry said it was considering resuming humanitarian trade with Iran after Iran's President Hassan Rouhani wrote to South Korea's President Moon Jae-in, asking for COVID-19 testing kits. South Korean officials said they wanted to establish a mechanism similar to the SHTA to enable humanitarian aid transactions.
Before the U.S. escalated its sanctions on Iran, South Korea was the country's fourth-largest oil customer and had secured construction deals worth more than $5.4 billion. Trade between the two countries has now come to a standstill.
Taleblu said countries which held Iranian funds might move towards channels like the SHTA to enable trade with Iran.
"One wonders if this is going to be a precedent for countries that have escrow accounts with Iranian money sitting in them to try to reach out to the U.S. Treasury. It's too early to tell," he said. "Instex had, in its initial reporting, these grandiose claims about starting out with humanitarian trade, but then broadening out to potentially include petroleum trade. That's clearly now more of a pipe dream than anything else, given the problems it's run into."
Taleblu said countries looking to establish trading channels operating beyond humanitarian aid into oil and other sanctioned transactions could be faced with more complications if Trump was re-elected in November.
"The big thing that will impede trade with Iran is the escalation of U.S. sanctions, particularly if there's a second-term Trump administration. If the maximum pressure strategy seems to be going in the direction that it's going, there's going to be a broadening of targets rather than a reduction, engaging actors tied to already sanctioned actors or businesses in Iran."
U.S. Policy Of 'Maximum Pressure' on Iran Has Been Effective, Analyst Says
---