---
By Nazanine Nouri
---
The Iranian-born infectiologist Yazdan Yazdanpanah is a leading expert in France's fight against the Coronavirus — "one of the key players in the management of the Covid-19 health crisis," according to the Paris daily Le Monde.
Born in Shiraz in 1965, Professor Yazdanpanah heads the department of Infectious Diseases at the Bichat Claude Bernard Hospital in Paris. He is also a member of France's Scientific Council, which was set up by French President Emmanuel Macron in early March in the wake of the Covid-19 pandemic, and is made up of top infectiologists, epidemiologists and specialists in emerging diseases.  It is based on the council's advice that France went into lockdown in mid-March.
Professor Yazdanpanah is all too familiar with the Coronavirus: He contracted the disease himself in late March. Even after finding out that he was infected, he continued to work relentlessly from home, joining the daily two-hour conference calls with the Scientific Council, and sleeping three to four hours a night, just as he had done at the beginning of the epidemic. It was only after being totally knocked out by the disease a week later that he allowed himself to be admitted to the hospital where he worked.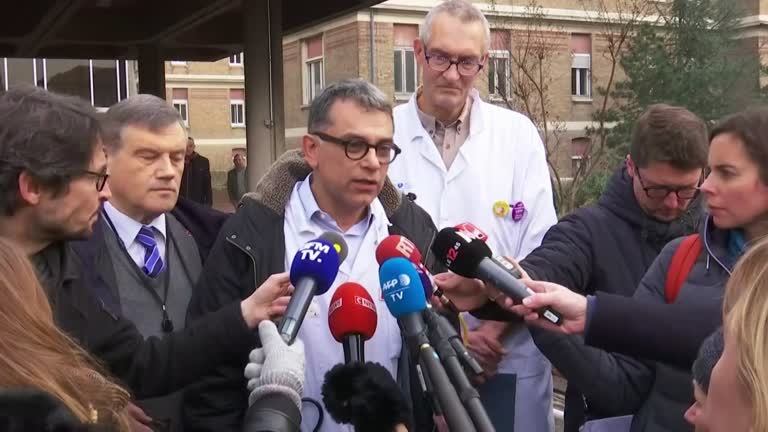 In an interview released this week in Sciences & Avenir, a French science publication, he was asked whether a second wave of the virus was likely.
"We are not sure that there will be a second wave," he replied. "For the time being, the warm temperatures are leading the population to be outdoors, where the risk of contamination is weak. But we must not forget: the virus is still there, even if it reproduces itself a lot less in the summer, when the weather is hot and humid."
"It can reemerge if we let our guards down," he said, warning of the risk of contamination in large gatherings, or in indoor spaces, which will become more crowded starting in the fall.
Needless to say, Professor Yazdanpanah himself has fully recovered from the Coronavirus and resumed his normal life.
"Maybe it was just as well to take a step back," he told Le Monde in an April interview. "Being so caught up in the crisis and losing perspective is not always a good thing."
His deputy, Professor Xavier Lescure — who has known him for 20 years — told the newspaper: "Yazdan has total confidence in the future. He is genetically positive."
Professor Yazdanpanah is among the 12 experts appointed to CARE, which stands for Comité Analyse Recherche et Expertise [Research and Expert Analysis Committee], a separate committee set up by President Macron in late March to advise on the management of the pandemic and the trials under way.
Yazdanpanah left Iran at the age of 15, after the Islamic Revolution and the Iran-Iraq war. He was sent to boarding school in Sophia-Antipolis, in the south of France. He then studied at the Lille School of Medicine, graduating in 1996 as a hepato-gastro-enterologist, then getting a second specialization in infectious diseases in 2002.
During the same period, he obtained a Master of Science degree in epidemiology from the Harvard School of Public Health in 2000, and a Ph.D. in public health from the Bordeaux School of Public Health in 2002.
Yazdanpanah, who is also a Professor of Medicine at Paris Diderot University, has published extensively in peer-reviewed journals, and makes frequent presentations at national and international meetings.
He is one of the coordinators of Inserm REACTing, a multi-disciplinary collaborative network of French research institutions working on emerging infectious diseases, which aims to prepare and respond to epidemics.
In February 2017, he was appointed director of the French Aviesan Institute of Immunology, Inflammation, Infectiology, and Microbiology, and was also named Chair of the Global Research Collaboration for Infectious Disease Preparedness International Network.