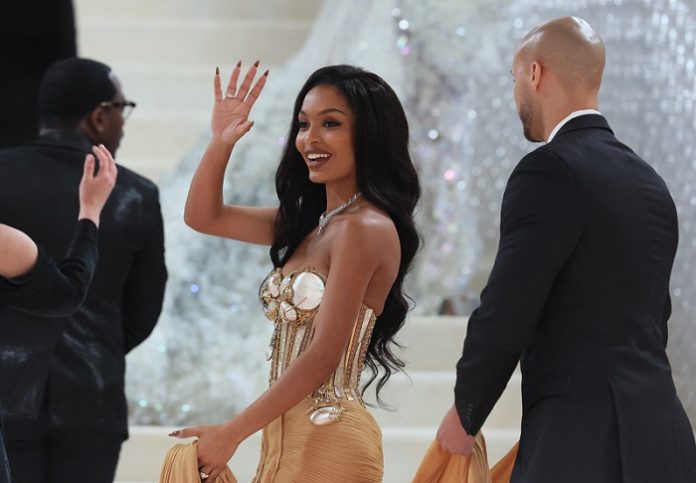 ---
By Nazanine Nouri
---
The Iranian-American actress and producer Yara Shahidi stars as Tinker Bell in Disney's new production of the classic novel and 1953 animation movie "Peter Pan" which is available on Disney+.
"Peter Pan & Wendy," the live-action remake of the Disney classic, also features Milla Jovovich's daughter Ever Anderson as Wendy, Alexander Molony as Peter Pan, and Jude Law as Captain Hook.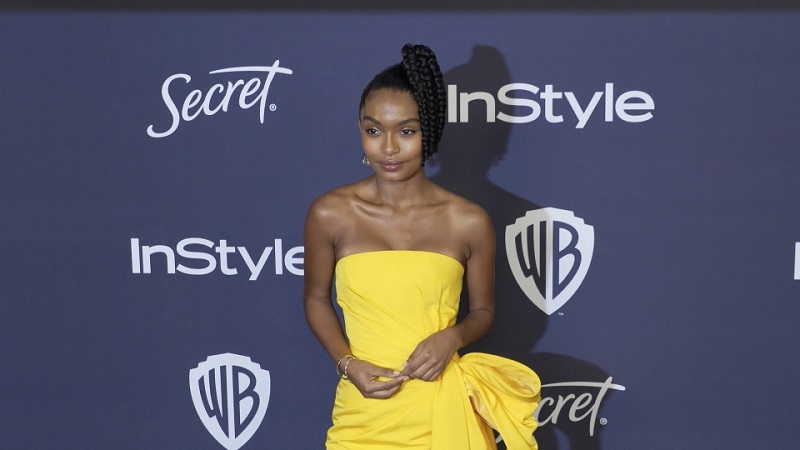 Shahidi, who is a Harvard University graduate of African-American and Iranian descent, shared the film's trailer on her Instagram feed: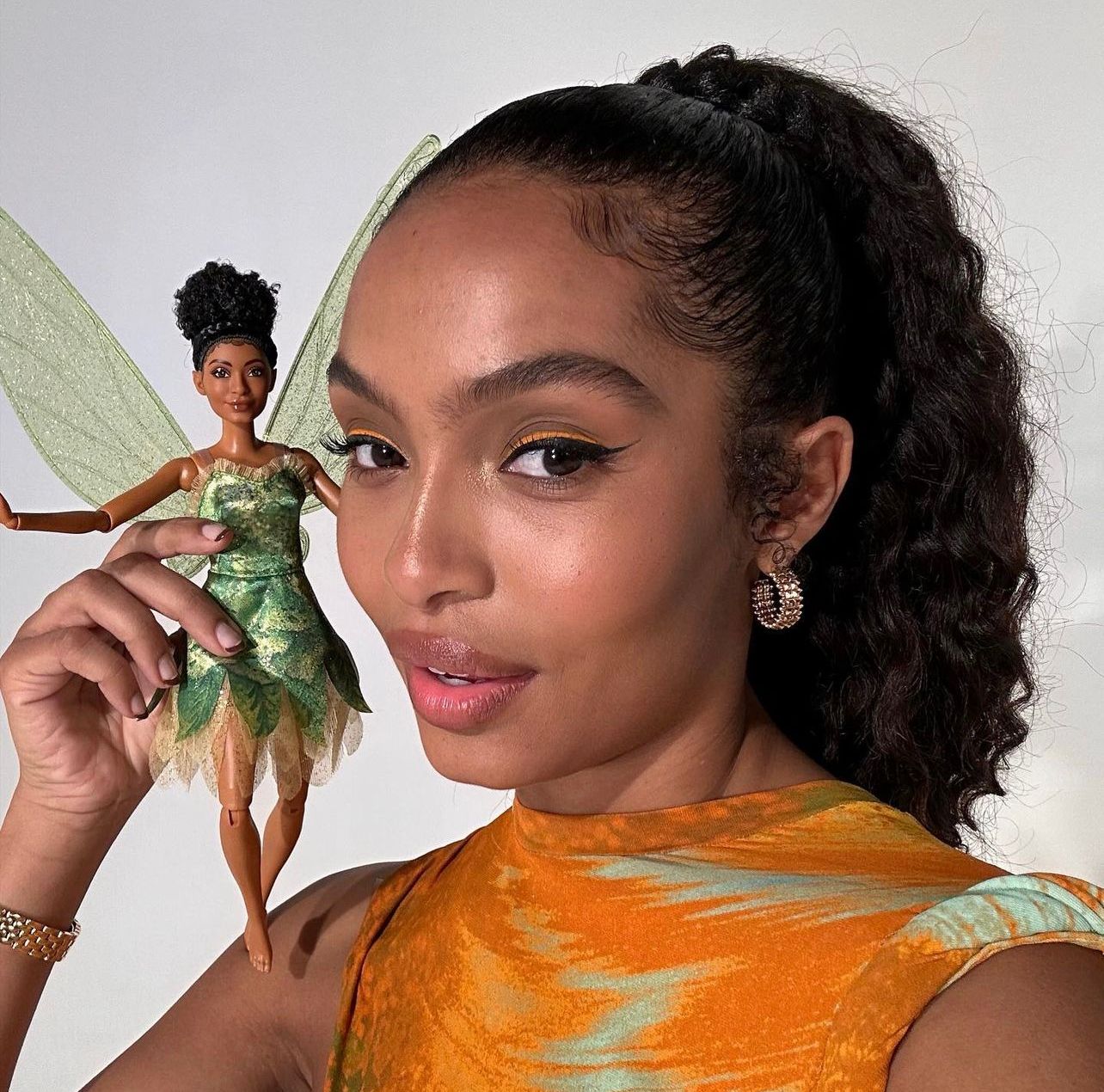 The 23-year-old shimmered like a fairy at the film's world premiere in London on April 20. She wore a glittering dress "MADE OF PIXIE DUST — a special @alexandermcqueen sparkle for the @disneypeterpan world premiere #tinkerbell," as she wrote on Instagram.
"Tinker Bell was just a no-brainer," she told People Magazine around the time of the movie's premiere. "It's such an iconic part. The character has a long lineage of really incredible actresses playing her."
Shahidi said her favorite was Julia Roberts in Steven Spielberg's 1991 epic "Hook" also starring Robin Williams as Peter Pan and Dustin Hoffman as Captain Hook: "I think she is one of the first Tinker Bells that kind of strays from what we imagine as the animated version."
Before signing on, People Magazine reported, Shahidi had an important question for the film's writer-director David Lowery: "What do we want to accomplish with this remake of something that's been done and is so beloved?"
The answer, according to People Magazine's website People.com, was "to depict a more diverse imaginary world" that included the mixed-race English actor Alexander Molony who plays Peter Pan and a sparkling Tinker Bell played by a Black Iranian-American star.
Shahidi said what really spoke to her was the fact that "the entire Disney team was committed to doing more than just swapping out ethnicities. It's about telling a story that feels reflective of the times that we're in."
"I think every change was extremely intentional," she added.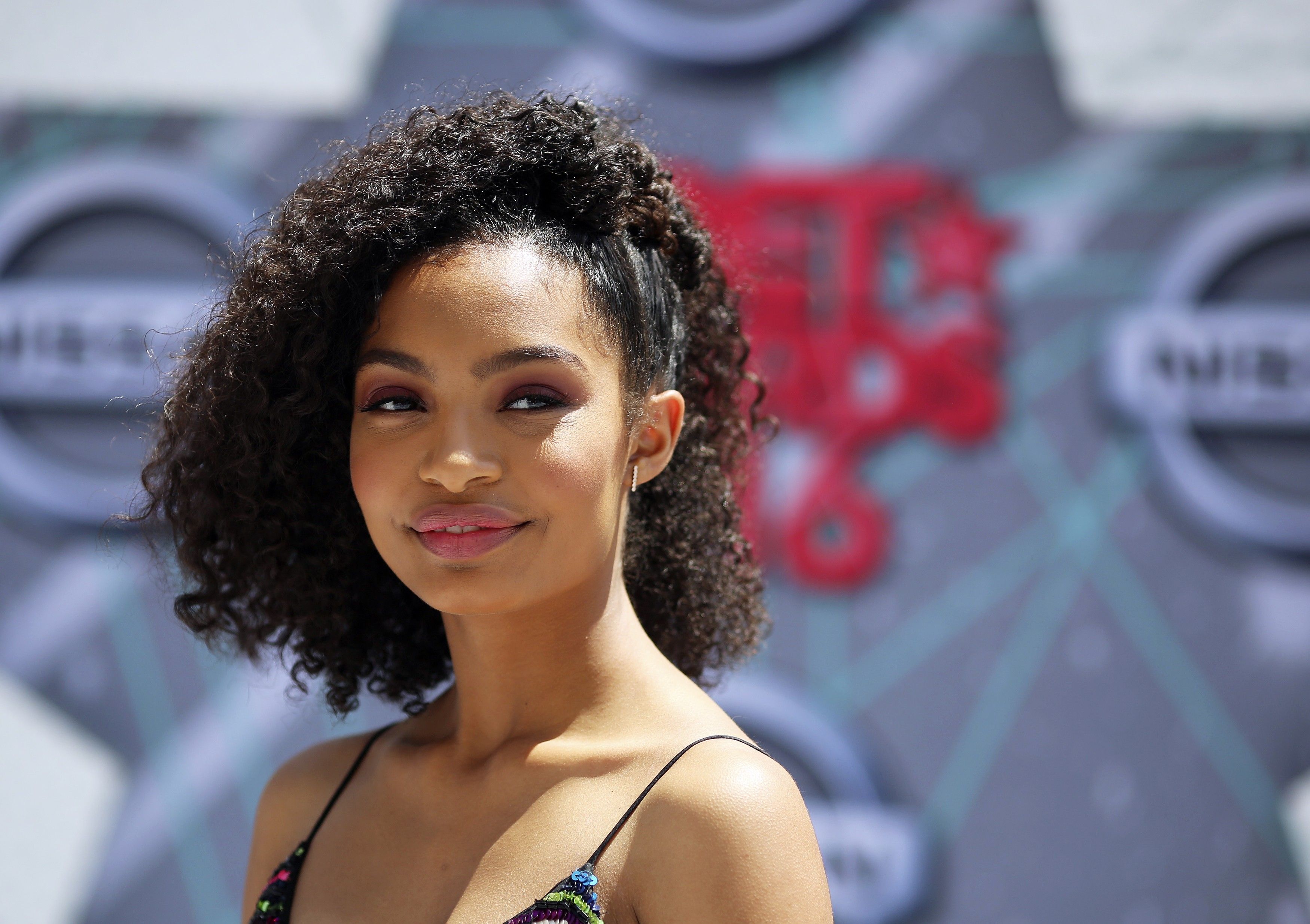 Shahidi's version of Tinker Bell does not talk much in the film. Although she "literally went between Spanish, Farsi, gibberish and a ton of other things," she said, the sound was removed and dubbed over with tiny bells, so she had to communicate in other ways. "I've never been more aware of my face in my life. They made me hold 180 facial positions. Muscles I've never moved started engaging."
Yara Shahidi was born in February 2000 in Minneapolis to a mother of African-American and Choctaw descent and an Iranian-American father. Her family relocated to Los Angeles when she was 4.
She began appearing in television and print commercials from the age of 6, frequently working with her mother Keri, a commercial actress.  She made her big-screen debut at age 9 in Eddy Murphy's Imagine That, and at 14, she landed the role of Zoey Johnson on ABC's popular sitcom Black-ish and later her character's college-set spin-off, Grown-ish on Freeform which will be soon ending after six seasons.
Yara's father, Afshin Shahidi, was born and raised in Mashhad, Iran before moving to the United States. A cinematographer and still photographer, Afshin was Prince's longtime photographer, and Yara knew the superstar from the time she was a little girl.  In fact, Prince kept a photograph of the 7-year-old Yara — signed "To Mr. Prince, [heart symbol] Yara — in his office, which she only discovered after he had passed away.
Yara is an outspoken advocate of diversity in Hollywood and the importance of education for girls. In 2018 she turned her 18th birthday into a voter registration event – launching the Eighteenx18 initiative to rally young people to vote in the U.S. midterm elections. In 2020, she joined the #DefundPolice – Defend Black campaign denouncing the deaths of George Floyd, Ahmaud Arbery and Breonna Taylor.
Yara recently graduated from Harvard University with a major in history and African-American studies.  (She headed to Harvard with a personal recommendation letter from former First Lady Michelle Obama with whom she had worked on her Let Girls Learn education initiative.)
"Being Black and Iranian is something I am very proud of," she once told the Irish Times.  "My heritage is very individual to me. I am so grateful to be part of large communities.  I love the tradition of both communities and I think it is essential.  But it is still something personal. We express our heritage in different ways."
"Those incongruities can lead us to feeling incomplete," she added. "It's not about being half-anything. You have to figure out how you feel fully [being] both."
Only 18 and Already a Star: Iranian-African-American Comedian Yara Shahidi
Black Lives Matter: Iranian-African-American Yara Shahidi Joins Campaign to Defund Police
Similar Articles to This Post