---
By Nazanine Nouri
---
Yara Shahidi is a 20-year-old Iranian-African-American actor, model and activist who is currently a student of Harvard University. Together with celebrities such as John Legend, Jane Fonda, Natalie Portman, Lizzo, and Taraji P. Henson, she is petitioning for police budgets be cut and that government funding be redirected to community programs.
Since the police killing of the unarmed black man George Floyd, Shahidi has also taken to social media to denounce the longstanding injustices and discriminations faced by the African-American community.
"I've seen plenty of things on Twitter and such in which everyone's like, 'Oh my God, this is such an unprecedented time,' and 'Oh my God, the world is upside down," Shahidi said in an Instagram Live stream last week. Yet as far as members of the black community were concerned, she noted, "our entire lives have been upside down, so much so that we've had to get used to walking on ceilings."
"There has not been a moment in our history in which our right to our livelihood has not been constantly threatened," she added.
The campaign that Shahidi and other stars have joined is called #DefundPolice – Defend Black. It denounces the deaths of George Floyd, Ahmaud Arbery and Breonna Taylor — all unarmed African-Americans killed by the police — and of a disproportionately high number of black COVID-19 sufferers, and demands that there be a change in public funding in the U.S.
State and local governments should "create a public national healthcare system," and spend more money on neighborhood infrastructures, childcare, and education to "support a vibrant Black future."
View this post on Instagram

In a graph posted on her Instagram feed, Shahidi suggests that L.A. Mayor Eric Garcetti use city funding to house the homeless, provide school resources, and expand mental health care – rather than increase police budgets.
Last year, Shahidi featured in the movie "The Sun is also a Star" – playing a teenager who had 24 hours to stop her family from being deported back to Jamaica.
Before that, she starred in the critically acclaimed ABC show "Black-ish," which ran from 2014 until 2018.
She is otherwise an outspoken advocate for diversity in Hollywood and the importance of education for girls. Yara's Club, a partnership that she set up with the Young Women's Leadership School, brings together high-school students to discuss social issues and ways of taking action.
In 2018, she turned her 18th birthday into a voter registration event – launching the Eighteenx18 initiative to rally young people to vote in the U.S. midterm elections.
In the fall of that year, she headedd to Harvard with a personal recommendation letter from former First Lady Michelle Obama. (She had worked with her on her Let Girls Learn education initiative.) Shaidi is currently getting a double major in history and African-Americans studies.
Shahidi was born on February 10, 2000 in Minneapolis to a mother of African-American and Choctaw descent and an Iranian-American father.
Her family relocated to Los Angeles when she was four, and she began appearing in television and print commercials from the age of six, frequently working with her mother Keri, a commercial actress.
She made her big-screen debut at nine in Eddy Murphy's "Imagine That," and at 14, landed the role of Zoey Johnson on ABC's popular sitcom "Black-ish." Her character's college-set spin-off, "Grown-ish," debuted in 2018 on Freeform.
Yara's father, Afshin Shahidi, was born and raised in Mashhad, Iran before moving to the United States. A cinematographer and still photographer, he was Prince's longtime photographer, and Yara knew the superstar from the time she was a little girl.  In fact, Prince kept a photograph of the seven-year-old Yara – signed "To Mr. Prince, [heart symbol] Yara" – in his office, as she discovered after he had passed away.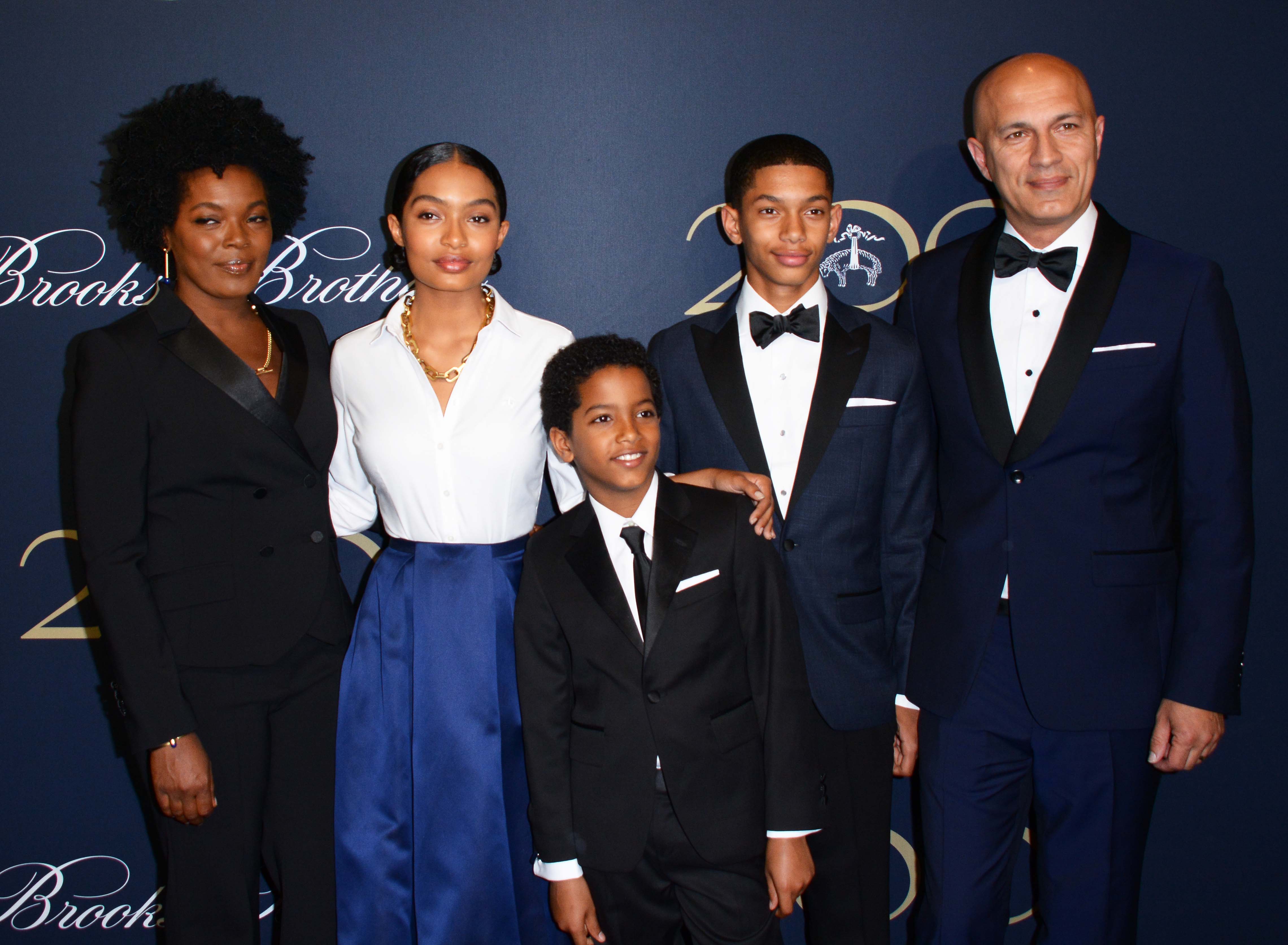 "Being black and Iranian is something I am very proud of," she once told the Irish Times.  "My heritage is very individual to me. I am so grateful to be part of large communities.  I love the tradition of both communities and I think it is essential.  But it is still something personal. We express our heritage in different ways."
"Those incongruities can lead us to feeling incomplete," she added. "It's not about being half-anything. You have to figure out how you feel fully both."
She is one of "15 Celebrities Who've Spoken About their Experiences with Racism" in the June 4th issue of Harper's Bazaar. The article quotes a Glamour magazine interview with her in which she was asked to recall a time when she felt segregated against.
"There are micro aggressions on a daily basis," Shahidi replied in the interview.  "There are reminders of not being in the mainstream."
"I know what it's like to come from a country or have family from a country that is in the travel ban list," she said. "There are so many moments — whether it's my hair, comments on people preferring it straight, whether it's comments on Iran, blackness and what people expect of a black human. There are those reminders that I experience on a daily basis."
"A reminder that motivates me is knowing I've gone through the worst of it," she said, "and knowing there are people who have to endure so much more on a regular basis, and I've been protected by people who intentionally put me in an inclusive environment.  If I'm dealing with things that make me process my sanity, I can only imagine what that's like in any amplified setting. That's what's made me so motivated to speak out for myself and my entire community."
---