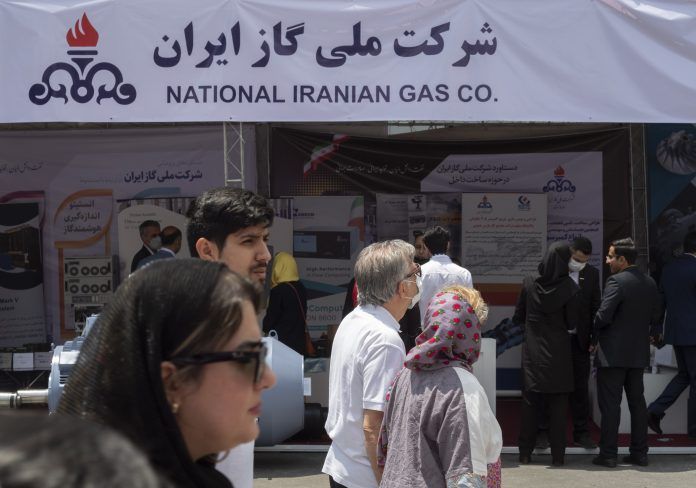 ---
By Dr. Mansour Kashfi
---
(Dr. Kashfi is an expert on petroleum geology and the Iranian oil and gas industry, and a professor at Dallas College in Dallas, Texas. The views expressed are his own.)
---
Iran shares the stage with the world's most powerful oil-producing countries. Yet the Islamic Republic of Iran is one of the poorest countries on earth, solicitous of foreign investment, and among the world's fastest-growing exporters of oil and gas.
China has identified Iran as a promising source in its rush for energy resources, providing millions in loans and development aid in return for the favorable treatment of its oil needs. Iran recently overtook Saudi Arabia as the largest oil supplier to the Chinese. Yet according to some reports, the majority of Iranians live on less than $2 a day, and therefore, lack access to basic health care.
Iran, which sits on the world's second-largest natural gas reserves after Russia, is making substantial efforts to attract more foreign and domestic investment, especially in South Pars, in order to boost its gas production. The country ranks fifth or sixth among the world's oil and gas producers, though it remains mired in poverty.
The South Pars/North Dome field is a gas field located in the Persian Gulf. It is the world's largest gas field and is shared by Iran and Qatar. The South Pars field, which is divided into 29 phases, has about 14 cubic meters of gas, or about eight percent of total world reserves.
China's Sinopec has signed a tentative deal to provide $6.5 billion in financing for oil refinery projects in Iran, two Iranian news agencies have reported. If such an agreement goes ahead, it would provide Iran, the world's fifth-largest crude exporter, with much-needed capital to help develop its all-important energy sector, which is under U.S. sanctions.
The Managing Director of the National Iranian Oil Refining and Distribution Company has stated that the $6.5 billion contract with China has been signed. There has been no immediate comment from China's top refiner Sinopec on the reported signing of a memorandum of understanding between China and Iran. And Iran is still attracting interest from Indian, Chinese, and other Asian firms seen as less susceptible to international pressures.
Growing energy ties between the Islamic regime and Beijing could irritate Washington and its Western allies, which are putting pressure on Iran to halt sensitive nuclear work they suspect is aimed at making bombs. Iran says its nuclear work is solely aimed at generating electricity.
China, which is among six world powers seeking to resolve the long-running nuclear row diplomatically, is the second-largest buyer of Iranian petroleum, and has been developing the huge Yadavaran oil field in Iran.
Oil revenues make up a large portion of the Islamic government's income.
Iranian oil production after the Islamic revolution in 1979 never attained its previous peak — not because the Islamic Republic did not desire production of around 6 million barrels per day, but because experienced, well-educated, and properly trained oil workers from all levels in every industrial sector were arrested or terminated, and many fled the country. In addition, the eight-year war with neighboring Iraq and economic mismanagement (mixed with bribery and corruption) caused a drastic drop in oil production to nearly 3.6 million barrels per day, and about 2.8 million barrels per day during sanction years.
Nowadays, the U.S. State Department identifies the NIOC (National Iranian Oil Company) as an entity of the Islamic Revolutionary Guards Corps (IRGC). The IRGC is notorious for its control of major sectors of Iran's economy and its involvement in terrorist activities outside of Iran.
It is also an industrial empire with political clout that has grown exponentially since the establishment of the clerical regime in Iran.
The IRGC is essentially the owner of the most lucrative parts of Iranian industry, including the country's major source of income, the oil and gas industry. The IRGC operates almost all industrial segments in the country, and has huge political control and influence over the different groups in government. The IRGC is the only power structure of the Islamic Republic that answers to no one. It sees itself as the sole defender of the Islamic ideology and the only organization able to protect the so-called Islamic revolution.
France's Total Oil Company has been involved in the Iranian oil industry since 1995, when it signed its first contract with NIOC for offshore activities. Later, Total was awarded the development of phases 2 and 3 of the giant South Pars gas fields in 1997, and shortly thereafter, phase 11 was added. Yet unexpectedly, in 2009, Total was relieved of the ongoing Phase 11 project, and with the introduction of international sanctions, unfinished petroleum projects that had been in the hands of foreign companies including Phase 11 were awarded in 2012 to domestic companies belonging to the IRGC.
Meanwhile, the majority of citizens in Iran experience an astronomical surge in the cost of living and a lack of government sources.
The level of repression inside Iran has increased, as have executions. Among the countries of the world, Iran is second only to China in terms of the number of executions it has carried out. According to the U.N. Special Rapporteur on human rights in Iran, there have been more than 1,000. Amnesty International has also called on regime authorities to stop the hangings, particularly of juvenile offenders who are convicted on dubious evidence. Amnesty International has time and again has published reports indicating that cases of physical and psychological torture have become noticeably more widespread in Iran, and in most places even systematic.
When a number of Western sanctions on Iran were lifted in recent years,  political pressure and religious discrimination immediately escalated. The penalty for apostasy is still death. Any woman or young girl who does not wear the veil faces arrest and harsh punishment. Activists, homosexuals, and dissident artists risk capital punishment. Every day, young male and female citizens disappear, and their decomposed bodies are occasionally found in the remote parks of their hometowns.
In most cases executions take place without trial, and the Islamic regime has never allowed anybody to visit Iran to make a precise assessment of its human rights violations.
These realities demonstrate that, sanctions or no sanctions, the nature of the Islamic regime has not changed at all.
Similar Articles to This Post