---
By Kayhan Life Staff
---
The Iranian Ministry of Intelligence and security agencies responsible for enforcing the "Hijab and Chastity" scheme have arrested the heads of 300 anti-hijab networks, according to Hojatoleslam Seyyed Ali Khan-Mohammad, the spokesperson for "Reviving the Enjoying What is Right and Forbidding What is Evil HQ" (an Iranian state board on moral propriety).
Mr. Khan-Mohammad made those comments in an interview with the semi-official Fars news agency on Sept. 4.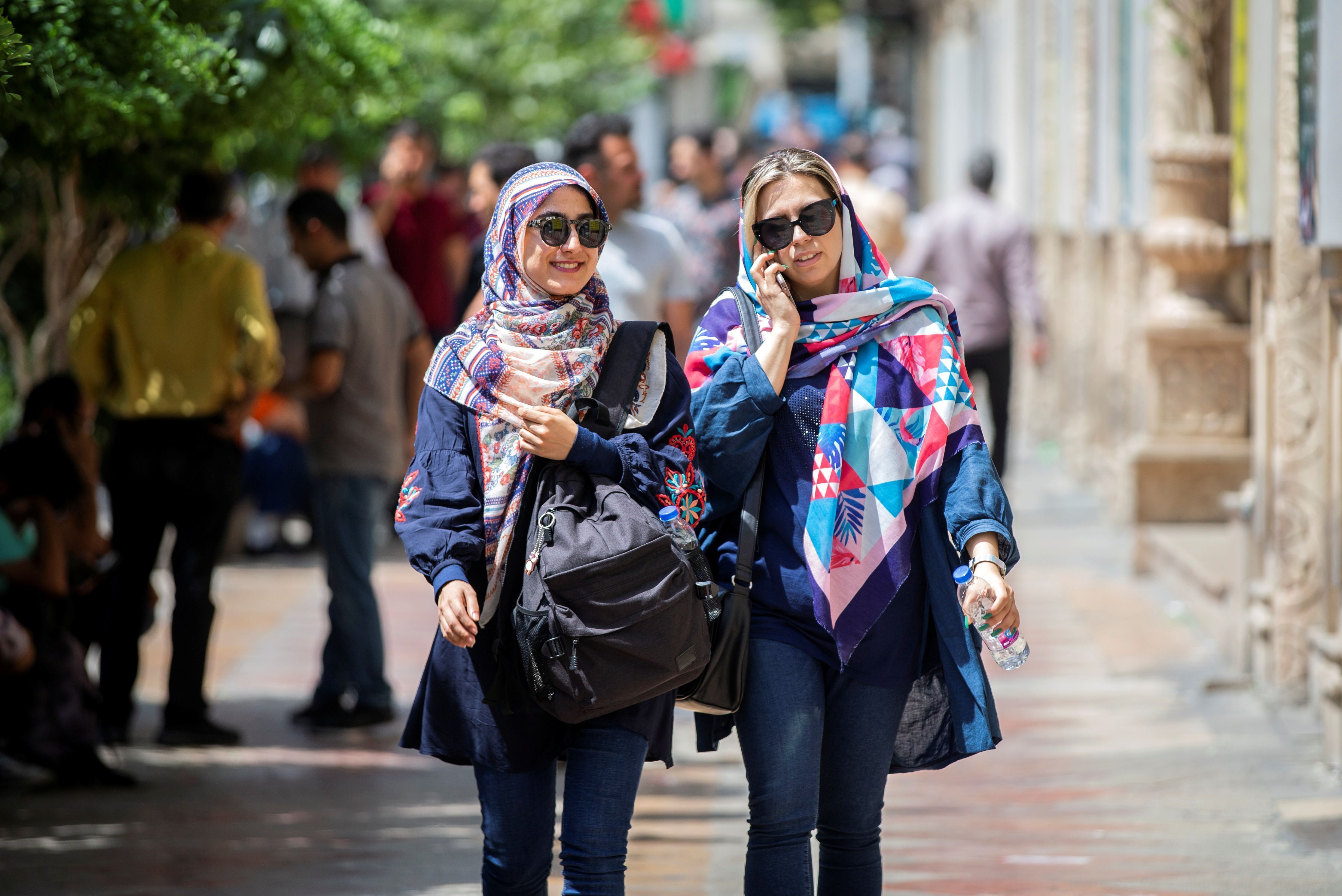 "Several movements were and still are involved in this secret activity," Khan-Mohammad said. "The Ministry of Intelligence has done a brilliant job identifying several groups involved in anti-hijab and anti-chastity activities and arrested many people."
"These activities are part of the enemy's plan to undermine the Hijab Law and polarize our society, which our security agencies have effectively foiled," Khan-Mohammad argued. "Several robust measures have been implemented in [government] offices in line with the 'Hijab and Chastity' scheme, which helped identify and arrest some 300 leaders of these networks, who used various methods to undermine the mandatory hijab."
On July 6, Iranian President Ebrahim Raisi ordered the Supreme Council of the Cultural Revolution to enforce the "Hijab and Chastity Law." Mr. Raisi accused the "enemies of Iran and Islam" of using global TV channels and social media to "spread corruption and target cultural, religious principles."
It is noteworthy that the Supreme Council of the Cultural Revolution, which adopted the "Hijab and Chastity" measure in 2005, is not a legislative body and cannot pass any laws. However, "Hijab and Chastity" is only a scheme, not a law, given that the Majlis (Iranian Parliament) has yet to debate and pass the proposal.
"Enemy has infiltrated the cultural sphere," Khan-Mohammad asserted. "Besides direct involvement, it has tried to undermine [the Hijab Law] by importing goods and inappropriate clothes. However, our intelligence and security agencies foil significantly more plots than the media report."
"Timely release of information by the intelligence and security agencies on our cultural foes can prevent the public from falling victims to enemy plots," Khan-Mohammad added.
Tehran's Plan to Enforce Hijab Law With Facial Recognition Technology Proves Unworkable
Since coming into office nearly a year ago, President Raisi and his hardline government have set out to restrict women's civil rights and freedoms. Many senior state officials have joined the renewed effort to enforce mandatory hijab in government offices and public places.
According to some reports, at least 25 government agencies receive special funds to enforce the "Hijab and Chastity" scheme.
The Islamic Republic has designated July 12 as "Hijab and Chastity Day."
"The enemy had a massive plan for July 12, Hijab and Chastity Day," Khan-Mohammad said. "It broadcast its plan on media outlets by showing various clips, hoping to encourage a large crowd to pour into the streets, wearing no hijab. However, our vigilant people frustrated the enemy's plot, and nothing happened in the country."
Praising Iran's intelligence and security agencies, Khan-Mohammad said: "These institutions have thwarted several plots, some of which we did not even know about."
In the past year, President Raisi's government has ordered the Guiding Patrol (Morality Police) to enforce mandatory hijab aggressively, promoted child marriages, banned female spectators from football matches, and withheld all legal, psychological, and financial support from domestic abuse and rape victims.
Iranian Women Protest Against Mandatory Veiling on 'Chastity and Hijab Day'
During a meeting of the Supreme Judicial Council on July 11, the Head of Iran's Judiciary, Gholamhossein Ejei, accused "the sworn enemies of the Islamic Republic" of undermining the mandatory hijab, adding that social media contents that opposed the hijab were "organized and controlled by foreign services and the enemies of the Islamic Republic."
The "Hijab and Chastity" scheme has further empowered the Morality Police to harass and intimidate girls and women.
Authorities have arrested several alleged mandatory hijab violators in recent months.
On July 30, Sepideh Rashno, a 28-year-old artist, writer, and editor, was allegedly forced to confess on state TV to violating the mandatory hijab. She was eventually released after posting bail.
Iranian Woman's TV Confession On Hijab Is First Of Its Kind, Rights Expert Says 
On July 13, security agents arrested Malika Gharagozlou, a university student at Allameh Tabatabai University's School of Journalism in Tehran, after allegedly posting an anti-hijab video on social media. They released her on Aug. 24 after she posted bail.
Souri Babaei Chegini was arrested in July in Ghazvin, capital of the central province of Ghazvin, for allegedly posting a video on social media protesting against the mandatory hijab.
Nazi Zandiyeh, a 21-year-old art student at Al-Zahra University in Greater Tehran, was also arrested for allegedly protesting against the mandatory hijab.
Similar Articles to This Post