---
---
The Iranian artist Sepideh Rashno made an allegedly forced confession on Iranian state television for flouting Iran's mandatory hijab law, on July 30. The confession is the first of its kind, according to Skylar Thompson, a senior advocacy coordinator at Virginia-based NGO Human Rights Activists (HRA).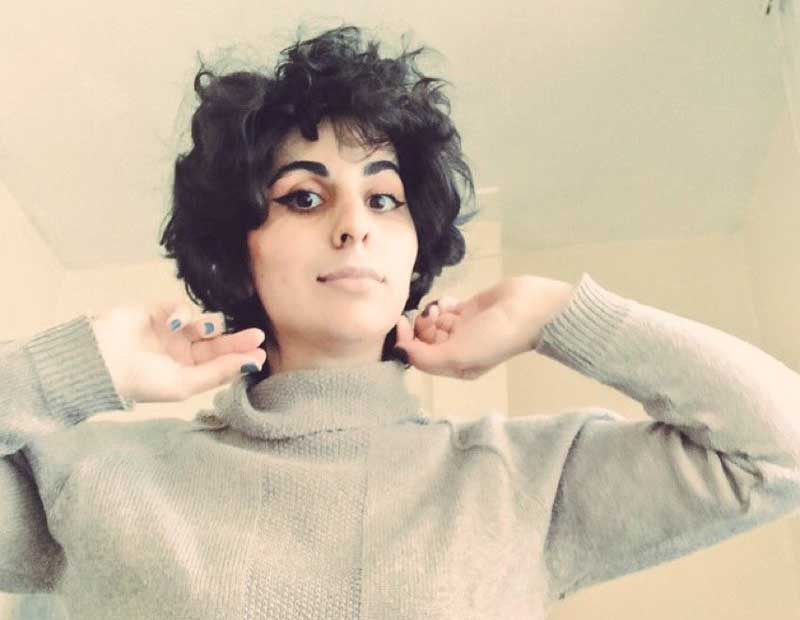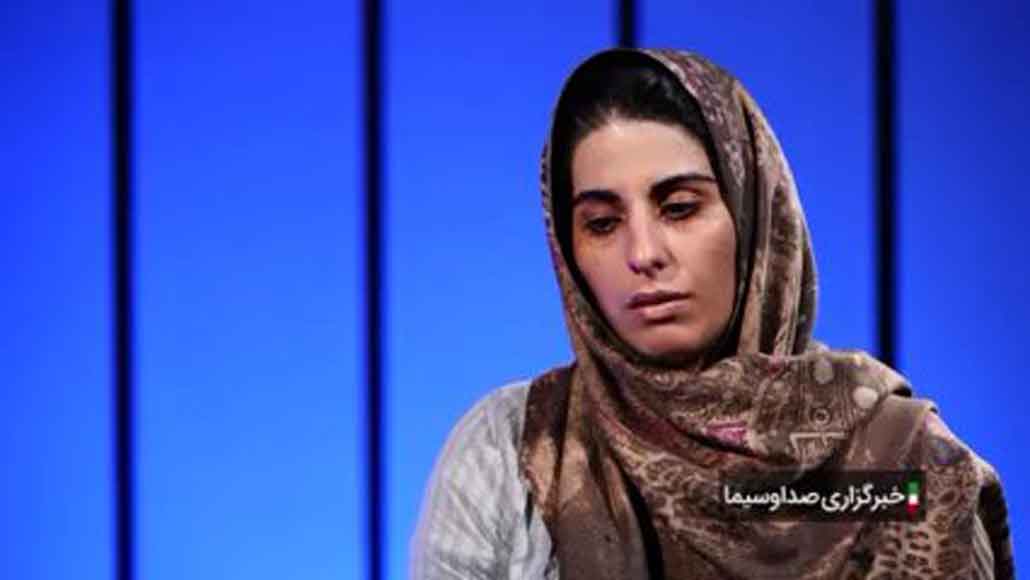 "Our information indicates that there has never been a history of obtaining forced confessions from women who are accused solely of opposing the hijab and have no organizational or party affiliation," Thompson told Kayhan Life. "It is clear we are facing a new situation. It is evidence that the regime is cracking down on women."
"Sources confirm that [Rashno's] physical and mental condition are weak," Thompson added. "She has been physically beaten. Signs of such beatings are evident in the [Islamic Republic of Iran Broadcasting] IRIB produced forced confessions recently aired. She is also experiencing extreme mental trauma."
Rashno was arrested on July 16 following a confrontation with Rayeheh Rabi'i, a woman enforcing hijab regulations on a city bus. Rabi'i chastised the 28-year-old for removing her headscarf and the quarrel escalated. Several passengers then forced Rabi'i off the bus in an effort to calm the situation.
Rashno's confession sparked an international outcry after a picture of her face on social media which appeared to look pale and exhausted went viral. Commentators raised concerns that Rashno may have been tortured into making a confession.
A source familiar with the case told the US-based Human Rights Activists' News Agency (HRANA) — an organization affiliated with HRA — that Rashno had been hospitalized prior to her appearance on air for "possible internal bleeding caused by assault."
While male human rights activists in Iran are also routinely denied their legal rights, female advocates are particularly vulnerable to arbitrary arrest and detention. More than 500 women's rights advocates are currently imprisoned in the country. Additionally, research by human rights watchdogs suggests that gender equality campaigners are routinely subjected to the use of excessive force, unfair trials and forced confessions.
Meanwhile, in recent months, the use of government officials to coerce individuals into forced confessions which are then televised on state TV has drawn attention. Credits shared during Rashno's TV appearance cited Ameneh Sadat Zabihpour-Ahmadi — a senior Iranian state broadcasting staffer known for extracting such confessions — as the producer of the show.
Zabihpour-Ahmadi's alleged activities for the IRIB led British lawmakers to ask the UK Foreign Office to sanction the journalist, during a July 21 debate in the British parliament.
Amnesty International Reports 'Staggering' Surge in Executions in Iran; Calls for Moratorium 
At the debate, lawmaker and chair for the all-party parliamentary group on Magnitsky sanctions Chris Bryant said, "A number of those individuals known to the FCDO [Foreign, Commonwealth and Development Office] played a key role in the ongoing mistreatment of British citizens, including Nazanin [Zaghari-Ratcliffe]—in particular, Ameneh Sadat Zabihpour, a reporter with state-controlled Islamic Republic of Iran Broadcasting, who is known for eliciting forced confessions from prisoners in front of [the] camera during interrogations."
"This is exactly the opposite of what a free media is all about. I understand that she was present at the airport prior to Nazanin's release, attempting to interview and film her while she was being pressured to confess by the Iranian Government," Bryant added.
The Iranian-British citizen Zaghari-Ratcliffe was detained in Iran from April 2016 to March 2022, after being convicted of plotting to topple the Iranian government. Zaghari-Ratcliffe consistently denied the charges. The detention was connected to an ongoing dispute between Iran and the UK stemming from a longstanding 400 million pound ($522 million) debt, which was settled hours prior to the mother of one's release.
Britain's government launched its sanctions regime in July 2020 following the ratification of the global human rights sanctions regulations. But it has not yet used the legislation to sanction an Iranian official, former official or individual accused of human rights abuses. Such penalties are sometimes called 'Magnitsky' sanctions after Sergei Magnitsky, a whistleblower who exposed corruption by Russia's government.
"While the issue is rooted in women's rights, obtaining these confessions under coercion is a form of psychological torture, and broadcasting them on primetime television is a violation of the right to fair trial and due process. The IRIB has a long history of this practice," Thompson said. "The Iranian government has become increasingly fearful of the spread of Iranian women's movements aimed at abolishing discriminatory laws and achieving equality. This fear has caused it to turn to new methods of repression and intimidation. Without accountability such methods will only continue."
Rashno has also been denied legal representation.
Similar Articles to This Post