---
---
Some 12,000 foreign nationals applied for asylum in Germany in January, of which 524 were Iranians, according to a report by the Federal Office for Migration and Refugees (BAMF), a Federal agency operating under the auspices of the country's Ministry of Interior.
Also, recent data released by the Berlin-based Center for Iranian Political Refugees showed that Iran had the fifth-highest number of asylum seekers in Germany. Afghanistan ranked third with 881 asylum applicants.
According to the report, 11.7 percent of those who applied for asylum in Germany in January were Iranian and Afghan nationals, a significant increase in the number of refugees from those two countries compared to December of last year.
In recent months several Iranian women athletes have defected to the West, most notably Iran's only female Olympic Taekwondo medalist Kimia Alizadeh, who, along with her husband Hamed Madanchi, recently moved to Germany.
Ms. Alizadeh, who won the bronze medal in taekwondo at the 2016 Rio Olympics, recently made headlines when she posted a message on her Instagram channel criticizing the Islamic Republic for exploiting her for their political gain.
"I, Kimia Alizadeh, am not making history. I am neither a champion nor a flag-bearer of the Iranian delegation. I am one of the millions of oppressed women in Iran who has been used by them for years," Alizadeh said: "They took me anywhere they wished. I wore whatever they told me to wear. I said everything they told me to say. They exploited me. They attributed my medals to the mandatory hijab and took credit for my achievements. I was not important to them."
In her first press conference, after moving to Germany, Ms. Alizadeh said: "The most important thing for me, especially now that I am married, is to live in peace. I think living in Germany will allow me to pursue my career as a professional [taekwondo] competitor and achieve my goal of winning medals in the world championship and the Olympic games."
Kayhan Life's Nazenin Ansari Speaks to the BBC about Olympic Medalist Kimia Alizadeh and her Decision to Defect
Another female Iranian Taekwondo champion, Parisa Farshidi, the runner-up in the Asian Games, applied for asylum in Germany in February.
On January 15, Shohreh Bayat, an Iranian referee at the Women's World Chess Championship in Shanghai, China, said she feared to return to Iran after photographs of her without a headscarf were circulated on social media.
Farah Pahlavi, the former Shahbanou of Iran, posted photographs of Alizadeh and Ms. Bayat on her Twitter page and said: "Iran has, once again, lost two of her most gifted women. Shohreh Bayat and Kimia Alizadeh were forced to leave their country. I feel the pain and sorrow of Iranian women and people every day. I hope and dream of better days and years for everyone."
A social media campaigner for the former Crown Prince Reza Pahlavi tweeted: "The emigration of Iranian athletes continues with Taekwondo champion Parisa Farshidi, the winner of the silver medal in the Asian Games applying for asylum in Germany. Previously, Iran's only female Olympic Taekwondo medalist Kimia Alizadeh defected to the West."
Several Iranian male athletes have also sought asylum in the West in the past year.
In December 2019, Alireza Firouzja, the first-ever Iranian-born male chess player to rank second in the World Rapid Chess Championship, said he would play under the French flag in all future tournaments.
Firouzja announced his decision shortly after Iran withdrew its players from the 2019 World Rapid and Blitz Championships to prevent them from playing against Israeli opponents.
During the second day of the Paris Grand Slam 2019 on February 10, Saeed Mollaei, an Iranian judoka in the Men's 81-kilogram division, deliberately threw a match against Kazakhstan's Ruslan Mussayev to avoid facing his Israeli opponent Sagi Muki in the next round.
Mr. Mollaei was subsequently banned indefinitely from future competition.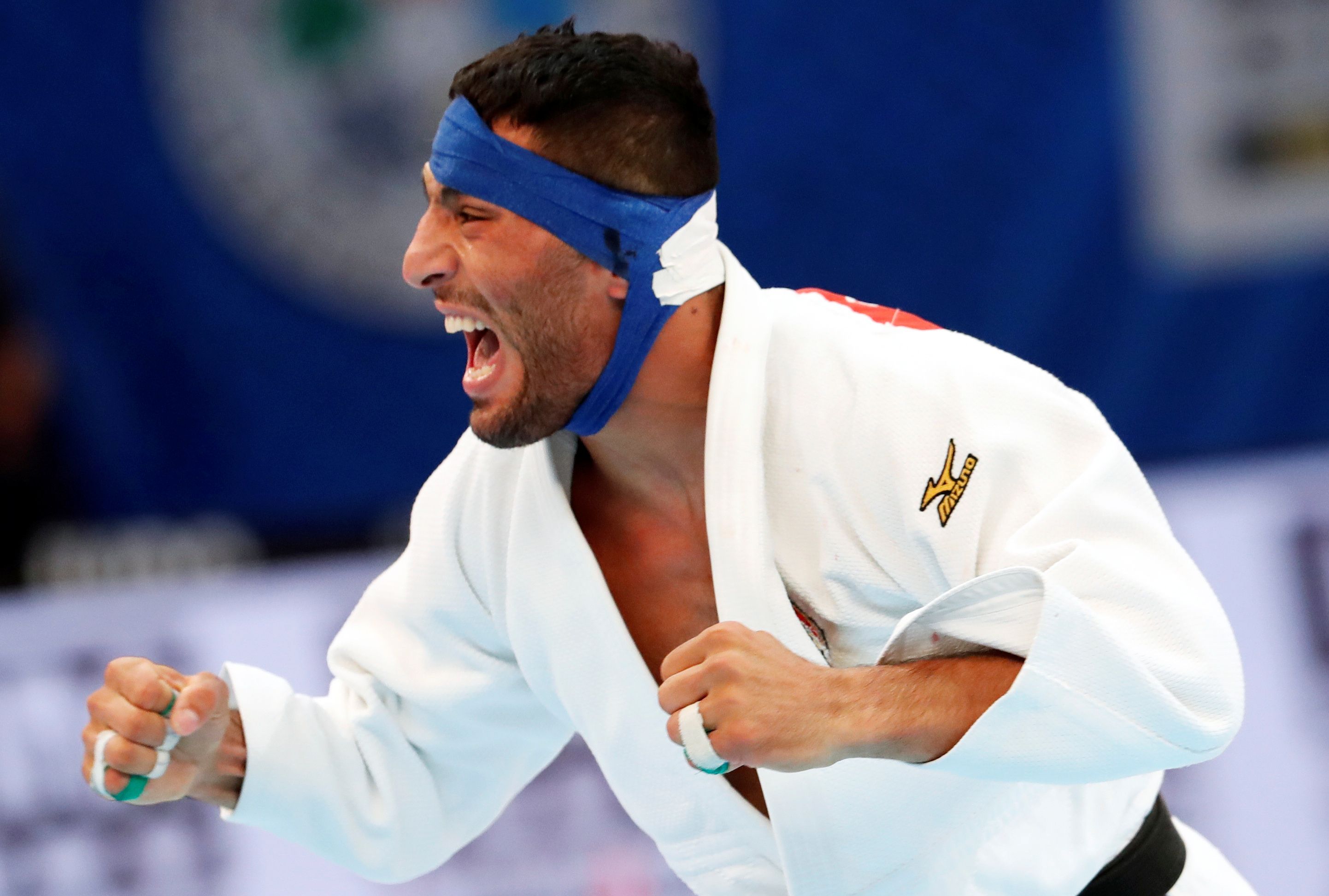 Footage of the match showed Mollaei in tears as he left the mat after losing to Mr. Mussayev, who was ranked 209th in the world. Mollaei was later granted Mongolian citizenship and is competing under that country's flag.
Following the controversy surrounding Mollaei's disqualification, Mohammad Mansouri, the head coach of Iran's judo national team, announced in October that he would remain in Germany despite his valid contract up to the 2020 Olympic Games in Tokyo.
Other Iranian athletes who have sought asylum in the West include Navis Zanganeh, a member of Iran's under 23 Wrestling national team, who emigrated to Canada in January this year. Mr. Zanganeh was a Bronze-medalist in the 74 kg category in the 2018 World U23 Wrestling Championship in Bucharest, Romania.
Also, Iranian Para Archery Champion Pouria Jalalipour sought asylum in the Netherlands in 2019.
Iranian Officials have downplayed the recent wave of athletes defecting to the West.
Speaking on the sidelines of the 5th International Fajr Weightlifting Cup in Rasht, capital of the northern province of Gilan on February 4, Iran's Minister of Sport and Youth Affairs, Massoud Soltanifar, said only a handful of athletes had sought asylum in foreign countries.
"The number of athletes who have emigrated is fewer than 10," Mr. Soltanifar was quoted by the Iranian Students News Agency as saying. "People have moved to other countries for a variety of reasons including marriage, going to school, or on an invitation from a sports club. The country and the nation will welcome them back with open arms."
"Only two or three athletes have applied for asylum," Soltanifar added. "While some had personal reasons for their actions, others were involved in disputes with their coach or relevant sports federation. Only a few people were motivated by politics."
---
[Translated from Persian by Fardine Hamidi]
---