---
---
Mohammad Reza Seifi, who heads up the Ministry of Education's office for the development of equality in education and tribal affairs, has asked the public to donate any unused smart headphones (cordless or wireless devices) to elementary and high school students from low-income families and those living in rural regions and tribal communities.
Mr. Seifi made the comments in an interview with the Iranian Students News Agency (ISNA).
"Children in some remote and rural areas may not have access to the [e-learning] network. Also, some regions are not connected to the national power grid. People cannot use computers and access the internet if they do not have electricity," Seifi said. "Many students in tribal and disadvantaged communities do not have the money to buy smart headphones. They are part of the 10 percent who cannot use the [e-learning] 'Shadi' app. So we are asking people to donate any smart headphones that they are not using to their local education department."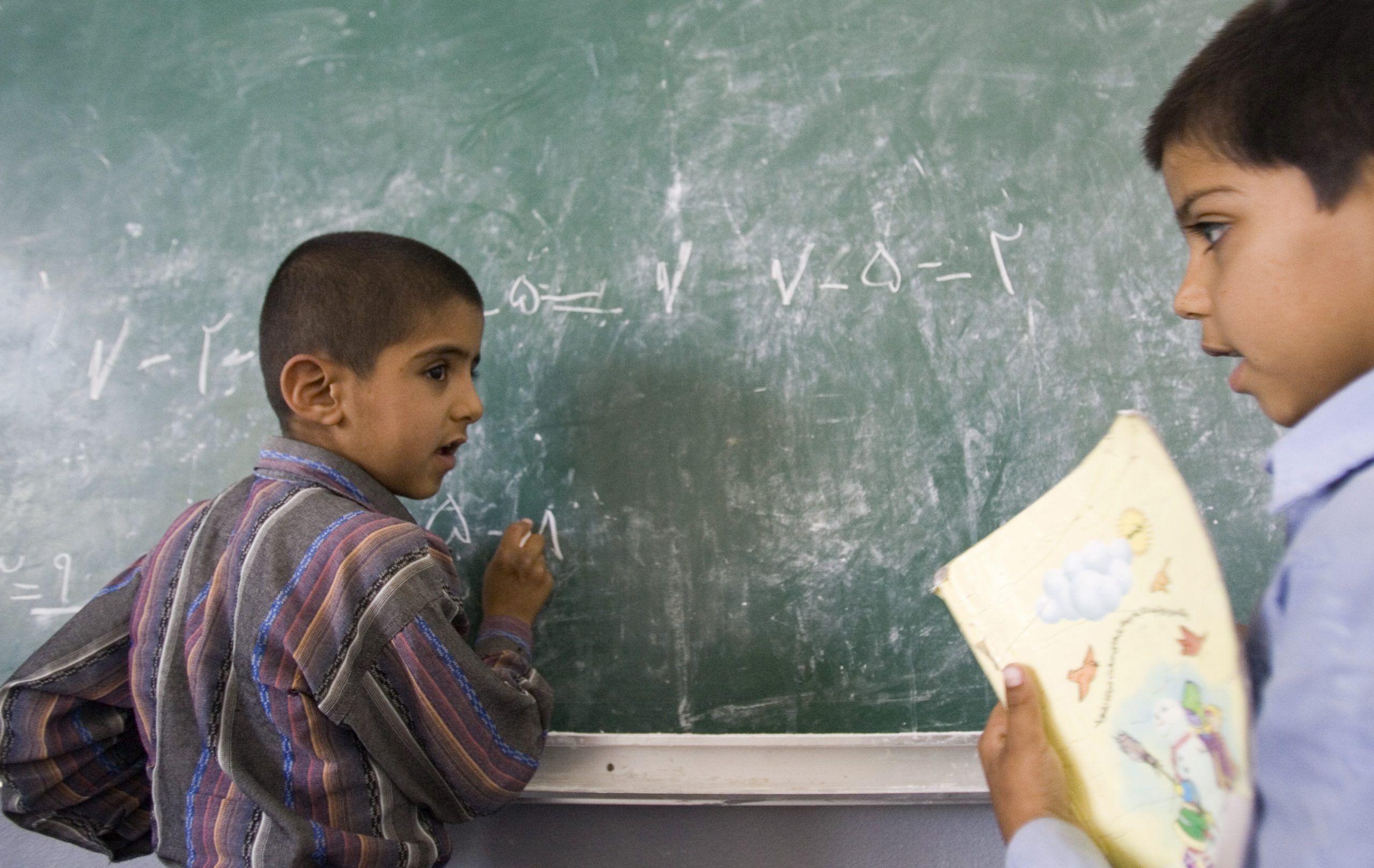 In April, the government rolled out its e-learning app "Shadi" (happy) as part of its broader education continuity plan to provide remote teaching to elementary and high-school students who, under the stay-at-home directive, did not attend school during the coronavirus epidemic.

However, many children in rural regions, tribal communities, and low-income families cannot afford computers or do not have access to the internet.
"Students who have no access to the internet can use smart headphones to access the Shadi e-learning app. Some schools in tribal communities have reopened because people in those regions are far from the coronavirus epidemic's epicenters," Seifi explained. "For instance, a few teachers have held classes in some tribal regions that do not have access to the internet and have had no coronavirus infections. We do not approve of this, of course. To protect our students, we follow the guidelines set by the National Headquarters for Fighting Coronavirus."
"No orders have been issued yet regarding the reopening of schools because the virus still poses a serious health risk to our communities," Seifi noted. "Schools will remain shut even in the 'clear zones' where no cases of the coronavirus infection have been reported."
"As part of our education continuity plan, we supply teachers with audiovisual equipment, so they can hold classes for students who cannot access the Shadi app," Seifi explained. "Some local residents in several regions which are not connected to the national power grid have used generators to operate the audiovisual aids in classes held in tents."
"The coronavirus pandemic has worsened education inequality for students in regions of the country," Seifi added. "We have been sending soldier-teachers to remote rural and economically disadvantaged regions for years. The students in these areas have been receiving better quality education recently. They are used to a higher standard of education, which hopefully we can continue to provide these students once the pandemic is over."
The government allowed elementary and high schools to reopen voluntarily from May 16. They closed after the coronavirus outbreak three months ago. While the National Headquarters for Fighting Coronavirus said students did not have to attend schools, the Minister of Education, Mohsen Haji Mirzaei, noted that teachers and administrators must report to work according to the academic calendars.
This article was translated and adapted from Persian by Fardine Hamidi.
---