---
By Kayhan Life Staff
---
Some 60 percent of Iranians who participated in an opinion poll published by Iran Open Data on Jan. 19 said they had been involved in the recent nationwide protests, with one-third claiming that they had suffered injuries at the hands of the security forces.
The ongoing wave of nationwide protests — defined by the survey as a "revolutionary movement" — was sparked by the death of Mahsa (Zhina) Amini, a 22-year-old woman who died in the custody of the morality police on Sept. 16 in Tehran.
Jan. 22, 2023 – #Tehran #Iran
A video received by @AlinejadMasih shows an armed security agent of the Islamic Republic, kicking and punching a woman pedestrian for not moving along.
Visit: https://t.co/pmVdfqXFiZ for more of our coverage of #IranRevolution #IranProtests pic.twitter.com/JajPMFh2Gt

— Kayhan Life (@KayhanLife) January 22, 2023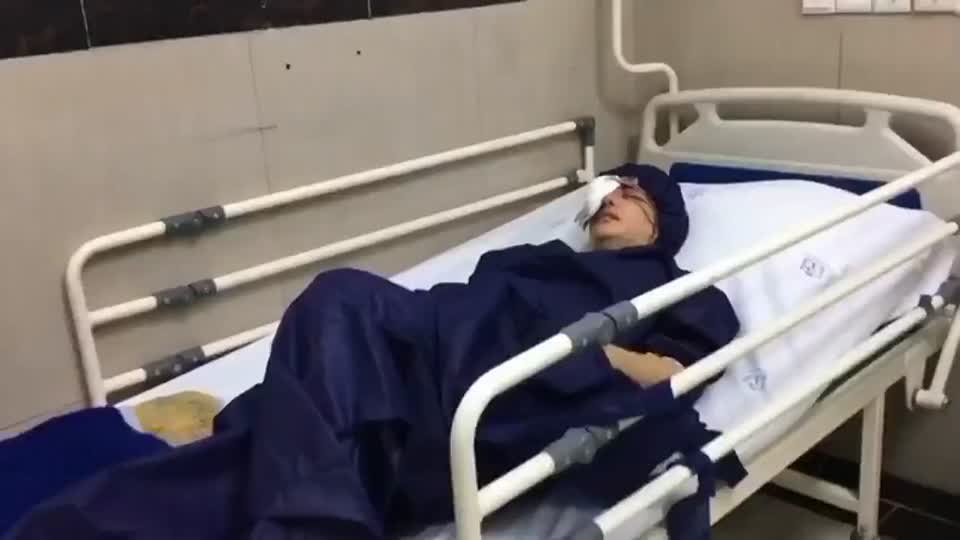 Iran Open Data is "a collaborative initiative undertaken by a community of individuals and organizations passionate about open data and transparency."
The survey aimed to shed light on the protests' size, scope, and composition, given that there is no official report on the exact number of people who have taken to the streets since the start of the protest movement in mid-September.
The online survey was open to the public from Dec. 5 to Dec. 15. According to the results, 1,793 people in 31 provinces completed the online questionnaire. While 94 percent of the participants lived in urban centers, 6 percent lived in villages.
The highest number of participants in the survey lived in the northern province of Tehran, and the lowest figure belonged to the northeastern province of Southern Khorasan and the western province of Ilam.
Iran's Regime 'Built on Repression, and Women Its First Target,' UN Expert Says 
The average age of the participants was around 34, of whom 69 percent were male, 28 percent were female, and 3 percent non-binary (agender, genderfluid).
Men outnumbered women in the protests, the survey showed. They also participated in more protests than women. More single people came out into the streets than married people. And 41 percent of those who responded to the survey said that they marched in neighborhoods that were not their own.
Some 57 percent of people contacted said that at least one person from their household marched in the recent wave of protests. And 76 percent said they or other family members joined the street protesters.
While 55 percent joined the protests a month after Mahsa Amini's death in mid-September in Tehran, 45 percent said they came out in the streets at the end of November.
While 71 percent said they had taken part in up to 10 separate protests, another 29 percent claimed they had been part of more than 10 street demonstrations.
People with no university education outnumbered those with a university degree. Of those with a university education, 48 percent had a bachelor's degree or college certificate, and 52 percent had masters degrees.
Iran Executions Amount to 'State Sanctioned Killing': UN Rights Chief
Most women in the survey said they joined the protests in the company of others, but men participated in the protests alone or sometimes with others, and one-third of everyone who participated in the survey said they and family members joined the protests.
While 57 percent said they marched alongside some friends, 37 percent were accompanied by family members, and 6 percent said colleagues joined them.
While most people under 40 took part in the protests with friends and colleagues, people older than 40 were accompanied by a family member.
Most of those on permanent contracts were joined by colleagues, but others with temporary jobs marched alone.
One-third of those who participated in the survey said they were injured during the protests. Single protesters who suffered injuries outnumbered married ones.
While 16 percent said they had protested only in and around where they lived, 41 percent had joined marches in other neighborhoods, and 43 percent had taken part in protests both in their neighborhood and in other locations.
Iran Open Data's survey included a report by the Supreme Leader Representation in Universities (organizations) which said that while 83 percent of the population had some grievances, "they did not participate in the protests," adding that "65 percent of the public supported the protests and the disorders."
Similar Articles to This Post