---
---
Iran's regime is "built on repression, and its first target is women," according to Dr. Javaid Rehman, the United Nations Special Rapporteur on the situation of human rights in the Islamic Republic of Iran.
Dr. Rehman made the remarks in a Jan. 12 conference held at Brunel University London in Uxbridge, where he is a professor of law.
Titled "Violence against women and girls in Iran," the event was organized by Brunel's human rights, society and arts research group. It was opened by the head of Brunel's law department, Arad Reisberg. Brunel University law lecturer Dr. Elena Abrusci, who was on stage with Dr. Rehman,  discussed violence against women and girls in Iran.
The event was held amidst a wave of anti-government protests sparked in September by the death of 22-year-old Kurdish-Iranian Jina Mahsa Amini while in police custody. Amini was detained for allegedly breaching the country's mandatory dress code for women. She was beaten by officials during questioning and later died of her injuries.
In his opening remarks, Dr. Rehman said that Iran's situation was critical, and paid tribute to Iranians in the country who are "fighting an authoritarian, repressive regime." He told attendees that the UN had received evidence and testimony whereby Amini had been tortured while in police custody. "She died because of these injuries," he said, adding that the "Iranian regime," as was customary, "are denying [it], and it's a cover-up scheme on their part."
Addressing gender inequality in Iran, Dr. Rehman said women and girls were "second-class citizens" who were subjected to a lower age of criminal responsibility — 9 for girls versus 15 for boys — including offenses which carried the death penalty. He outlined additional criminal laws which exonerated men for killing their children and their wives, and said Iranian legislation "encourages violence against women."
"I say with great sorrow and pain that [the regime is] not going to change these laws unless they are pressured into it [and] unless the whole dramatic scenario changes," because that is what the regime is "built on," he said.
Discussing the justice system in Iran and Iranian lawmakers' claims in recent years that their job is to follow the law, Dr. Rehman said, "If the law is bent, it violates notions of justice, even if it's followed to the letter. This would be so aptly the case in Iran."
"They have a firm legal framework, they have a constitution, they apply laws in court to the extent that it's sometimes shocking, like the number of executions; the number of people who are tortured; the number of amputations," he said.  "The judges are looking at the penal code and applying it, but the law is itself crooked, it is unjust, and therefore, there is no applicability of the rule of law in Iran."
More than 500 people have been killed by Iran's security forces since the largely peaceful protests began, including at least 71 children, according to human rights bodies monitoring the situation. An estimated 19,000 people were arrested and more than 700 convicted of offenses related to the protests. Growing reports that confessions were extracted through torture have appeared in the media and on social media platforms.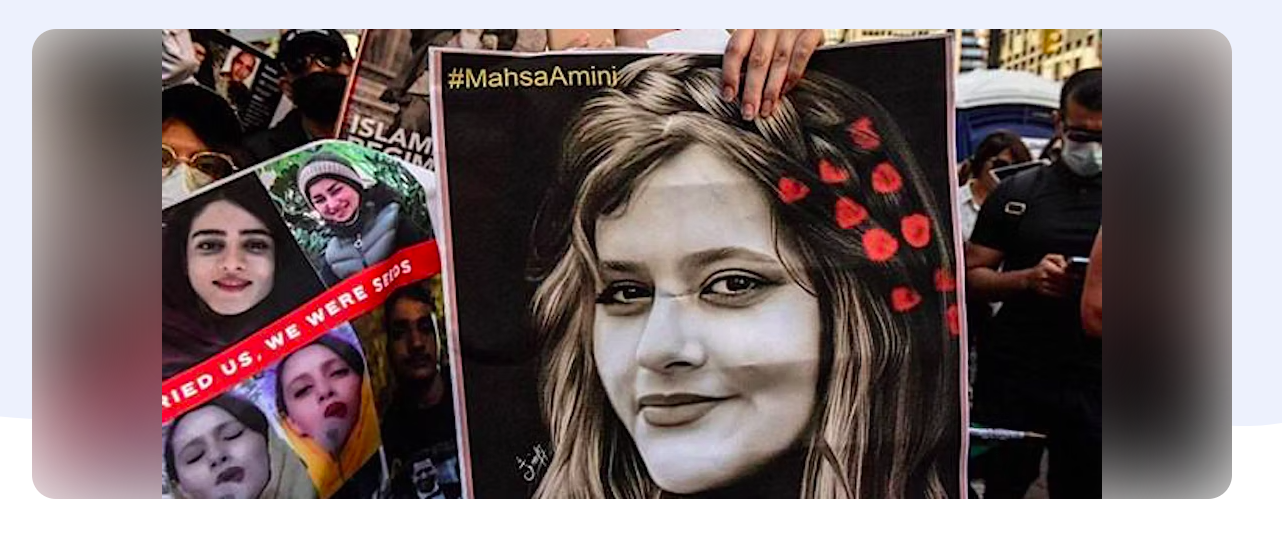 Iran Executions Amount to 'State Sanctioned Killing': UN Rights Chief
Tehran has blamed the European Union, the UK and the US for stoking unrest inside the country.  It has repeatedly called on countries to stop meddling in its affairs amid ongoing sanctions and increased pressure from the US, the UK and international bodies such as the UN.
Meanwhile on Jan. 14, Tehran announced that it had executed the British-Iranian national Alireza Akbari. A former deputy defense minister in Iran, Akbari was arrested in 2019 and charged with spying for the UK, a charge he always denied.
Akbari said he had been subjected to more than 3,500 hours of torture with "psychedelic drugs, and physiological and psychological pressure methods," to extract a false confession, in a recording he made while in prison. The recording was smuggled out of jail shortly before his death, and released by his family.
Responding to a question from the audience, Dr. Rehman said his position on Iran stemmed from international human rights principles and not from a Western political agenda.
"It's important that we have objective standards of human rights.  Iran is one country with an oppressive regime, but there are many others," Dr. Rehman said. "We cannot hide behind religious relativism to say, well, in Islam that's okay, or in that culture, in that tradition, that's okay. There are certain essential rights which are at the core of human dignity."
Iran's Government Executes British-Iranian Accused of Spying, Prompts Western Condemnation
Asked about potential solutions to Iran's current human rights violations, Dr. Rehman warned against civil war, and said it would lead to "complete disruption and destruction" of the country. He said that in the last 43 years, Iranians were not allowed "a political framework" in which democracy could thrive, adding:  "There are no civil society organizations left, there are no trade unions left, there are no political bodies left."
He noted that human rights solutions were limited in what they could achieve, and suggested further sanctions as well as an end to trade and diplomatic relations as potentially more effective ways of isolating the regime.
Similar Articles to This Post