---
Video and Recipe courtesy of Shadi Hasanzade Nemati
(@unicornsinthekitchen on Instagram)
---
The word kofta (or kefta) has its origins in Persian, and it means grounded or pounded. You can have meat kofta, seafood kofta or even a vegetarian kofta.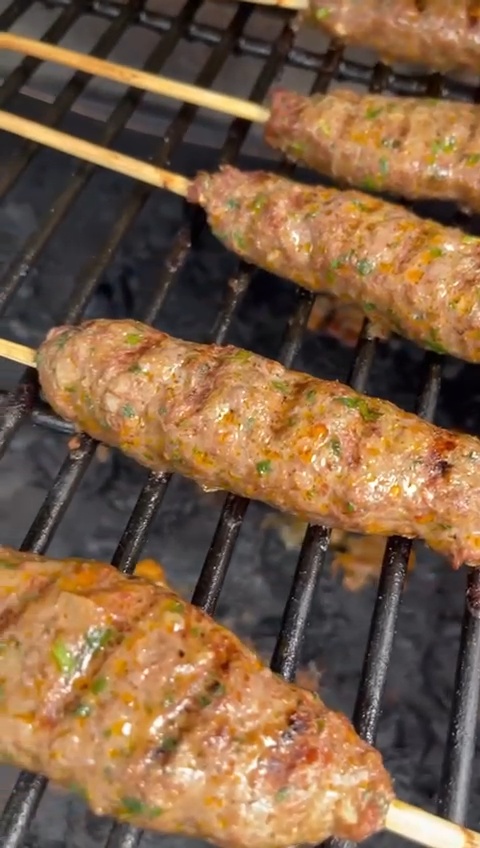 Ingredients:
1½ lb ground beef 85% lean
1 onion
3 cloves garlic minced
2 tablespoon breadcrumbs
½ cup parsley chopped
1 teaspoon cumin
½ tsp coriander
1 teaspoon paprika
1 teaspoon Aleppo pepper
1teaspoon kosher salt
½ teaspoon black pepper
½ teaspoon cinnamon
1 teaspoon sumac
Directions:
Place the ground beet, onion, garlic, bread crumbs, parsley, and spices in a food processor and blend until all is well combined. Rest this mixture for 1 hour in the fridge.
Soak wooden skewers for 30 minutes in cold water. Preheat the grill to medium high. Cut a potato in half and rub it on the grill grates. The starch in the potatoes make the grates nonstick.
Wet your hands with cold water. Grab a fistful of the beef mixture and mold it around the skewer. Repeat with the remaining beef mixture and make sure to wet your hands every time.
Grill on medium high for 3-4 minutes on each side. Flip a couple of times so they don't fall apart.
Serve with:
pita bread
cucumber
tomatoes
tahini sauce
herbs
Similar Articles to This Post