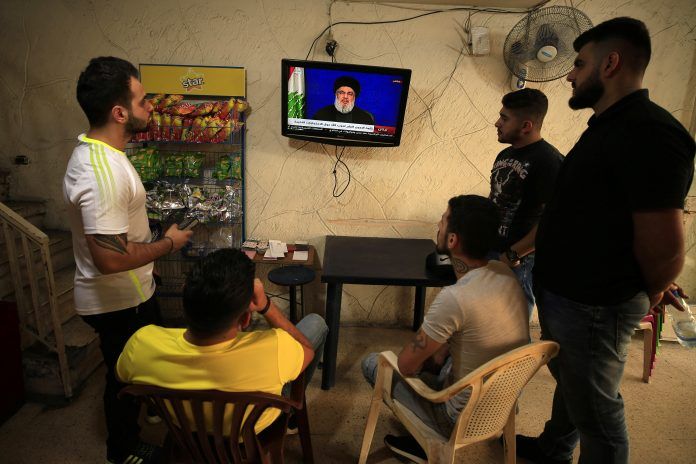 ---
By Riham Alkousaa and Laila Bassam
---
BEIRUT, Nov 3 (Reuters) – The leader of Lebanon's Hezbollah warned the United States on Friday that preventing a regional conflict depended on stopping the Israeli attack on Gaza, and said there was a possibility of fighting on the Lebanese front turning into a full-fledged war.
Sayyed Hassan Nasrallah, in his first speech since the Israel-Hamas war erupted on Oct. 7, also threatened Israel's main ally the United States, hinting his Iran-backed group was ready to confront U.S. warships in the Mediterranean.
"You, the Americans, can stop the aggression against Gaza because it is your aggression. Whoever wants to prevent a regional war, and I am talking to the Americans, must quickly halt the aggression on Gaza," Nasrallah said.
Hezbollah has been exchanging fire with Israeli forces at the Lebanese-Israeli frontier since Oct. 8, with more than 55 of its fighters killed. But clashes have been largely contained to the border, and Hezbollah has so far used a fraction of the arsenal with which Nasrallah has long threatened Israel.
Nasrallah said Hezbollah attacks so far at the border "won't be all" it does, adding that escalation on that front would hinge on events in Gaza and Israeli actions towards Lebanon.
The group, founded by Iran's Revolutionary Guards in 1982, is the spearhead of a Tehran-backed alliance hostile to Israel and the United States.
Other Iran-aligned groups have entered the fray, with Tehran-backed Shi'ite groups firing on U.S. forces in Iraq and Syria, and Yemen's Houthis launching drones at Israel. Nasrallah saluted their efforts.
"You, the Americans, know very well that if war breaks out in the region, your fleets will be of no use," he said. "The one who will pay the price will be … your interests, your soldiers and your fleets," he said.
The White House said Hezbollah must not exploit the Hamas-Israel conflict, and the United States did not want to see the conflict expand into Lebanon.
The Pentagon has deployed two aircraft carriers to the eastern Mediterranean since the war erupted, saying these are meant as a deterrent to ensure conflict does not expand.
Nasrallah said Hezbollah was not afraid of the warships.
"We have prepared well for your fleets, with which you are threatening us," said Nasrallah, whose group's arsenal includes anti-ship missiles.
He recalled attacks on U.S. interests in Lebanon in the early 1980s – a reference to 1983 suicide bombings that destroyed the U.S. Marine headquarters in Beirut, killing 241 servicemen, and a suicide attack on the U.S. embassy. The United States holds Hezbollah responsible for the attacks.
Those "who defeated you in Lebanon … are still alive", he said.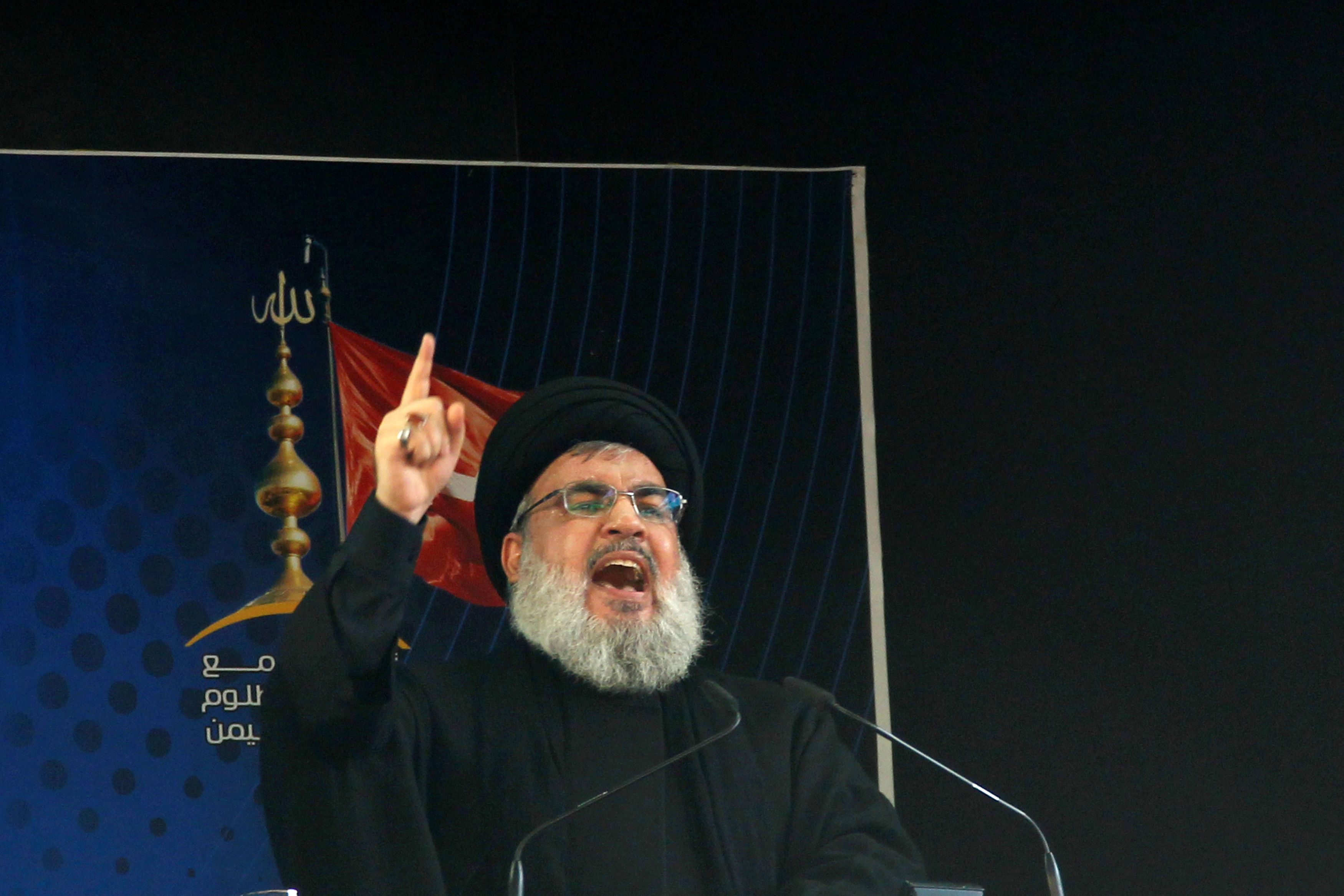 NEW PHASE
Israel laid siege to Hamas-ruled Gaza following the Oct. 7 cross-border assault by the group that Israel says killed around 1,400 people, with about 240 spirited as hostages back to the Palestinian enclave.
Gaza health authorities say at least 9,227 people – many of them women and children – have been killed since Israel started its blitz on the small coastal enclave of 2.3 million people.
Nasrallah celebrated the Hamas attack, saying it had ushered in a "new historic phase".
The attack had come as a surprise to him and Hamas' other allies, and the decision was "100%" Palestinian, he said.
The possibility of the Lebanon front sliding into a "full-fledged war" was real, he said. "It can happen, and the enemy must take every account of it," Nasrallah said.
Israel has said it has no interest in a conflict on its northern frontier. "In regard to the north, I tell our enemies once again, do not test us. You will pay dearly for any such mistake," Prime Minister Benjamin Netanyahu said on Friday.
Nasrallah said Hezbollah had been escalating day by day, forcing Israel to keep forces near its northern frontier instead of the Gaza Strip and the occupied West Bank to the southwest.
"What is happening on the border may seem modest, but if we look at what is happening on the border objectively, we will find it… very important," he said.
Similar Articles to This Post