---
By Reza Hamidi
---
A recent report by the United Nations International Labor Organization (ILO) ranks Iran as having one of the lowest national minimum wages in the region.
Data shows that the annual minimum wage is $2,100 in Iran, $4,286 in Libya, $7,146 in Turkey, $9,600 in Saudi Arabia, and $10,263 in Oman.
Iran pays its workers even less than Venezuela, where the annual minimum wage is $6,873.
The ILO's guideline defines the minimum wage as "the amount of remuneration that an employer is required to pay wage earners for the work performed during a period which cannot be reduced by collective agreement or an individual contract."
Trade union federation across the world, including the International Trade Union Confederation (ITUC), always try to align the national minimum wage and the national living wage in their negotiations, the latter being what people need to make ends meet.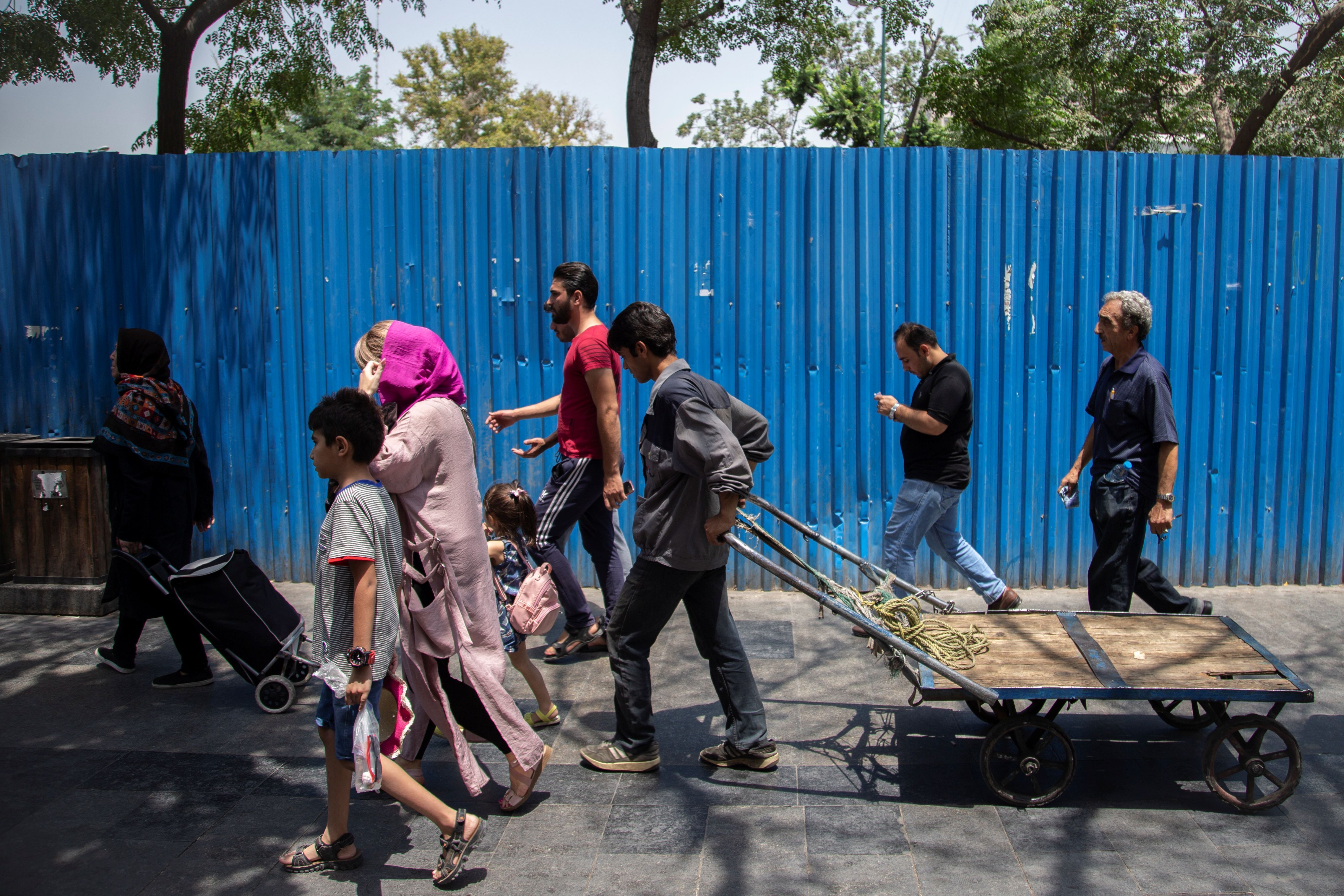 Iran's Ministry of Labor and Social Affairs' Supreme Labor Council (SLC) set the absolute poverty line, which is an improved index of poverty (compared to extreme poverty), at $1,908 for a three to a four-member household. For instance, a family of four whose sole breadwinner earns $2,100 a year lives just above the current absolute poverty line.
The SLC met on January 19 to review the national minimum wage with the view of aligning it with the living wage, the Iranian Labor News Agency (ILNA) reported.
Faramarz Tofighi, a workers' representative who attended the meeting, said: "The committee will make its final decision in February. The management insists on basing the wages on the inflation rate. They have not even completed the preliminary works."
Mr. Tofighi noted: "Meanwhile, we do not know how the wages have been configured in the final cost of finished goods. No efforts have been made to develop industries and create jobs in many provinces."
The national minimum wage and the national living wage are part of broader economic issues facing Iran.
Speaking to the Tehran-based Nabze Naft energy news website, Ebrahim Sheibani, the former governor of the Islamic Republic of Iran Central Bank said: "Once oil became the principal source of revenue for Iran, the country became dependent on a command economy in which central government makes all economic decisions."
"A command economy also ignores the customs that guide a traditional economy. The situation is the same in the most oil-producing countries in the Middle East," Mr. Sheibani, who is the Ambassador to Austria, Slovenia, and Slovakia, explained. "Most Western countries, however, operate in a market economy which relies on the laws of supply and demand. For instance, 96 percent of Austria's economy depends on the private sector."
"In a market economy, the country also relies on taxes for its revenue. There are four million registered private companies in Germany, which support the country's economy. These companies create jobs." Sheibani added. "We have made some progress in recent years. Recent reports show that that are 30 million registered small and large industrial units in Iran. Hopefully, they will play a crucial role in developing the country's economy."
---
[Translated from Persian by Fardine Hamidi]
---