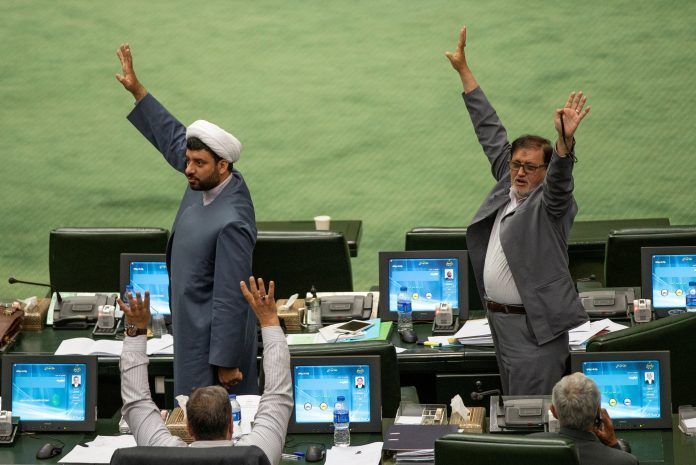 ---
By Reza Hamidi
---
Many people, including some political figures and Majlis (Iranian Parliament) deputies, receive master's and doctorate degrees without ever attending classes, according to Fereydoun Jafari, a special advisor to the Minister of Education Mohsen Haj Mirzaei.
In comments reported by the Iranian Students News Agency (ISNA) Mr. Jafari said: "Some political figures receive masters and Ph.D. degrees, having attended no classes. Some institutions sell university diplomas. Unfortunately, we have come across the names of some Majlis deputies who have bought their university degrees."
"When a senior political figure who has enrolled in a university receives a Ph.D. by supposedly completing 140 credit hours in only two terms – surpassing the IQ of a genius — but attending no classes, that degree is undoubtedly fake," Jafari noted. "Some institutions with fake credentials sell university degrees. We are witnessing a crisis unfolding in our education system."
"The Education Ministry discovered 30,000 fake university degrees in Enghelab Square [in central Tehran] in 2019," Jafari explained. "The crisis is created mainly because of the lack of supervision over private universities and non-profit institutions. There is also an enormous market for plagiarized masters dissertation and Ph.D. thesis. Some students buy their grades and never attend classes."
"It is not surprising that there are so many fake degrees, given that many doctoral advisers attend the presentation and defense of a Ph.D. without having read the thesis beforehand and check it for plagiarism," Jafari added.
This article was translated and adapted from Persian by Fardine Hamidi.