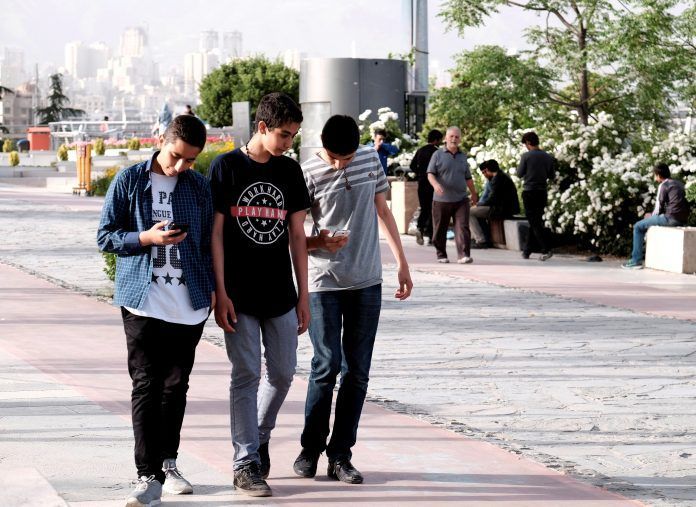 ---
---
None of the high school students reportedly arrested by the security forces during the November protests over rising fuel prices are in prison any longer, the Minister of Education Mohsen Haji Mirzaei has said.
Mirzaei made the remarks during an interview with the Iranian Students News Agency (ISNA) on December 30.
"According to the latest reports and data, some students and teachers experienced certain problems, all of which have now been resolved," Mr. Mirzaei told ISNA. "We have received no reports about people facing any serious issues."
Asked about the number of students arrested, Mr. Mirzaei said: "We do not have an exact figure. No one may enter our educational institutions and behave this way. We will do our utmost to prevent such actions."
According to human rights groups, however, many young students who had been arrested by the security forces during the November protests — mostly from the Kurdish regions — have suffered physical, psychological, and sexual abuse in prison.
"According to two reliable sources in Marivan [in the Western province of Kurdistan], several children under the age of 18 were arrested during the protests on November 16 and 17, and taken to the IRGC [Islamic Revolutionary Guards Corps] base in the city," the Paris-based Kurdistan Human Rights Network (KHRN) reported on November 29. "They, along with hundreds of other detainees, suffered physical and psychological torture."
"Interrogators threatened and sexually assaulted at least three young boys with batons and other objects," the report added. "The authorities released the three students after three days, but not until they had signed a statement promising not to disclose any details about their treatments in prison."
On December 16, the Telegram channel of the Teachers for Justice published the names of several high school students and teenagers who were allegedly killed by the security forces during the November protests. According to the report, the Basij (volunteer) units and security forces were at odds with each other over the treatment of the students, because many of the protesters were reportedly the children of Basij members.
The Teachers Association of Iran also released a statement on November 30, complaining about the lack of transparency regarding the condition and welfare of high school students "who had suffered unspeakable violence and cruelty following their arrests during the November protests." The association also urged the authorities to release information about "the whereabout of the imprisoned students, and the tragic death of several teenagers who took part in the protests."
According to human rights organizations and the Western media, the number of people who lost their lives in the November nationwide civil unrest exceeds 300.
"At least 304 people were killed and thousands were injured between 15 and 18 November as authorities crushed protests using lethal force, according to credible reports compiled by the organization," Amnesty International said on December 16. "The Iranian authorities have refused to announce a figure for those killed."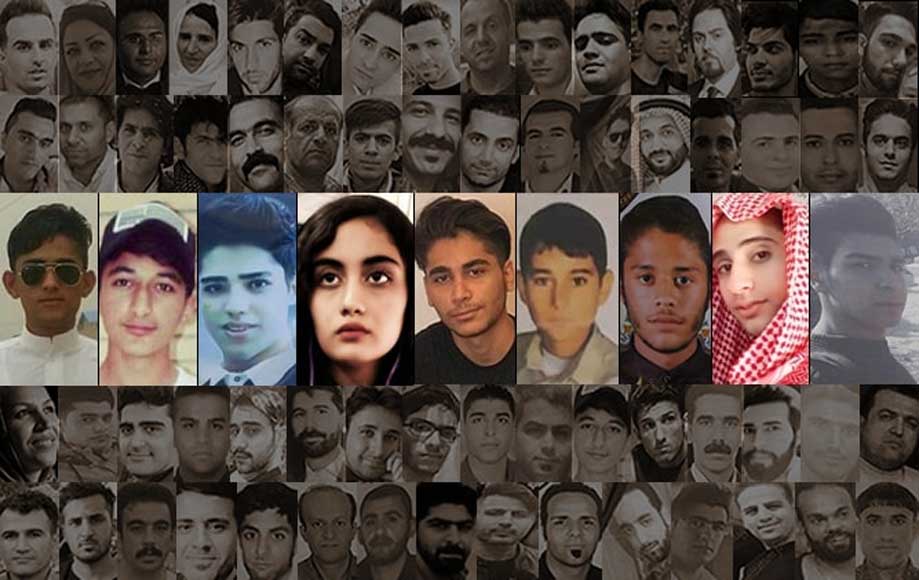 "The UN has stated that it has information suggesting that at least 12 children are among those killed," Amnesty International added. "They include 15-year-old Mohammad Dastankhah, who was shot in the heart in Shiraz, Fars province, as he passed by the protests on his way home from school, and 17-year-old Alireza Nouri, who was killed in Shahriar, Tehran province."
---
[Translated from Persian by Fardine Hamidi]
---