---
---
Mohammad Ali Keshavarz, one of Iran's most celebrated theater and film actors, died on June 14 at Tehran's Atiyeh hospital, where he had been admitted a few weeks earlier with acute kidney disease, the Iranian Students News Agency (ISNA) reported. He was 90.
Mr. Keshavarz was born on April 15, 1930 in the central province of Isfahan. After graduating from a drama school, Keshavarz worked at the Iranian Academy for Performing Arts. He was the first university student in Iran to receive a diploma in acting.
Keshavarz went to London in 1971 to pursue his theater studies. In less than two years, he received a master's degree in acting and directing.
Keshavarz's career spanned over 70 years. He was one of the most prominent figures of the golden age of Iranian cinema in the 1960s and 70s. His fellow male contemporary actors included Ezatollah Entezami (1924-2018), Jamshid Mashayekhi (1934-2019), Davoud Rashid Haeri (1933-2016), and Ali Nassirian (1935-).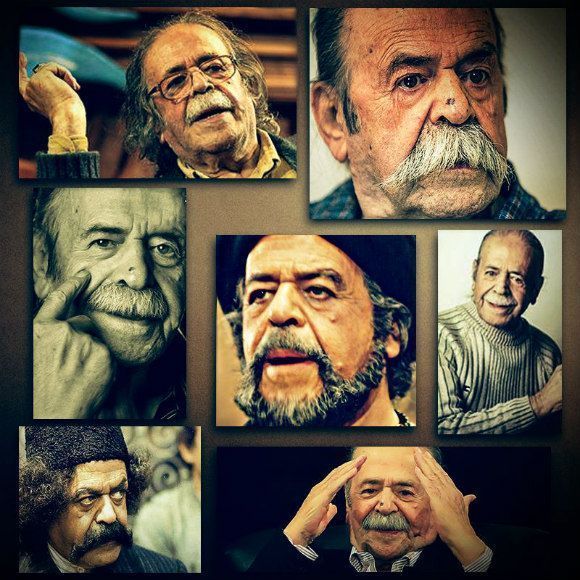 Keshavarz was one of the most prolific theater actors before the 1979 Islamic Revolution, playing in dozens of television dramas.
He created some of the most memorable characters in TV dramas and series including "Aghaye Halou" (Mr. Gullible, 1971), "Daei Jaan Napoleon" (My Uncle Napoleon, 1976), "Hezar Dastan" (1983), "Sarbedaran" (1983) and "Pedar Salar" (1993).
Keshavarz also played in some 40 films between 1964 and 2010 including "Khesht va Ayneh" (Brick and Mirror, 1964), "Il Deserto Dei Tartari" (The Desert of the Tartars, a 1976 Italian production), "Caravans" (a 1978 Iranian-American production), "Kamal-ol-Molk" (1984), "Zīr-e Derakhtan-e Zeytoun" (Through the Olive Trees, 1994).
Mohammad Ali Keshavarz worked with several prominent Iranian directors during his long and illustrious career, including Abbas Kiarostami (1940-2016), Bahram Beyzai (1938-), Farrokh Ghaffari (1921-2006), Ebrahim Golestan (1922-), Nasser Taghvai (1941), and Ali Hatami (1944-1966).
This article was translated and adapted from Persian by Fardine Hamidi.