---
By Daphne Psaledakis
---
WASHINGTON, Oct 27 (Reuters) – The U.S. on Friday issued a second round of sanctions aimed at Palestinian militant group Hamas following its attack this month on Israel, including a Hamas official in Iran and members of Iran's Islamic Revolutionary Guard Corps.
The measures target additional assets in a Hamas investment portfolio and people facilitating sanctions evasion by Hamas-affiliated companies, the U.S. Treasury Department said in a statement.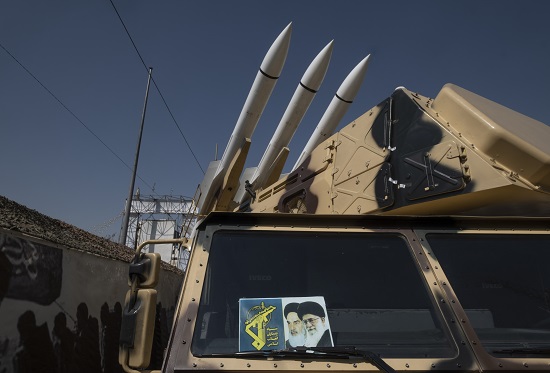 A Gaza-based entity that Treasury said has served as a conduit for illicit Iranian funds to Hamas and the Palestinian Islamic Jihad (PIJ) group was also targeted, the department said. Iran backs Hamas and other militant groups in the Middle East.
"We will not hesitate to take action to further degrade Hamas's ability to commit horrific terrorist attacks by relentlessly targeting its financial activities and streams of funding," Deputy Treasury Secretary Wally Adeyemo wrote, adding the sanctions aimed "to deny Hamas the ability to exploit the international financial system."
Adeyemo said some firms in the digital asset space were not doing enough to stop the flow of illicit finance.
Israel has bombarded the densely populated Gaza Strip following the Oct. 7 attack by Hamas that Israel says killed some 1,400 people. The group took more than 200 hostages, some of them infants, in the assault.
The Hamas-controlled Gaza health ministry said on Thursday that 7,028 Palestinians had been killed in Israel's retaliatory air strikes.
Reuters could not independently verify the tolls.
Friday's action freezes any U.S. assets of the targeted groups and generally bars Americans from dealing with them. Those that engage in certain transactions with them also risk being hit with sanctions.
The Treasury said it imposed sanctions on a Jordanian national who lives in the Iranian capital, Tehran, and who it said serves as the representative of Hamas in Iran, as well as Islamic Revolutionary Guard Corps Qods Force (IRGC-QF) officials who train and assist members of Hamas and other militant groups.
An Iran-based commander of the Saberin Special Forces Brigade of the IRGC Ground Force was also targeted. The U.S. Treasury said the Saberin Brigade has deployed to Syria and has provided training to Hamas and members of the Lebanon-based Hezbollah.
Sudan and Spain-based companies were also targeted under Friday's measures, as were Turkey-based shareholders of a company previously designated as part of the Hamas investment portfolio.
The United States has said that the Hamas portfolio of investments, estimated to be worth hundreds of millions of dollars, includes companies operating in Turkey, as well as Sudan, Algeria, the United Arab Emirates and elsewhere.
This month's violence has led to fears of a broader conflict in the Middle East.
The U.S. military on Thursday carried out strikes against two facilities in eastern Syria used by Iran's Revolutionary Guards and groups it backs following a spate of attacks against U.S. forces in Iraq and Syria.
---
(Reporting by Daphne Psaledakis; editing by Robert Birsel and Susan Heavey)
---
Similar Articles to This Post