By Reza Hamidi
---
Many female prostitutes in Tehran, who have no other source of income to support themselves and their families, are forced to work despite the severe health risks posed by the coronavirus infection, according to Saeed Madani, a social scientist and the author of "The Social Implications of Prostitution."
"For some women, selling their bodies is the only way they can provide life's necessities for themselves and their families," Mr. Madani, a researcher in social harm, was quoted by the Tehran based online Didar News as saying on April 29. "They have no choice but to work, knowing that they can get sick with COVID-19."
"Sex workers are members of our society who have to make a living and feed their families," Madani explained. "Many are poor or live near the poverty line and, therefore, cannot afford to stop working during the COVID-19 pandemic; otherwise, they and their families starve to death."
"Sex workers routinely risk their health, even under normal conditions. They are always in danger of contracting sexually transmitted diseases, including hepatitis or AIDS," Madani noted. "Prostitutes are among the high-risk group. We cannot expect them to change their behavior because of the coronavirus epidemic. For them, selling their bodies is the only way they can survive."
"Those who run these businesses and customers who hire the prostitutes are the real guilty parties," Madani added. "They exploit these women. While most sex workers are poor, their customers are usually from the affluent class."
During its investigation into the impact of the coronavirus on the sex business in Tehran, Didar News spoke to a streetwalker who went by the name of "Afrouz Shish Dong."
"Customers can find any woman they want on Shush Square [a poor neighborhood in the south of Tehran]. The sex workers charge very little because most of them are drug addicts and have some diseases," Shish Dong said. "Many of them are HIV positive or have AIDS. Their customers are also low-lifes."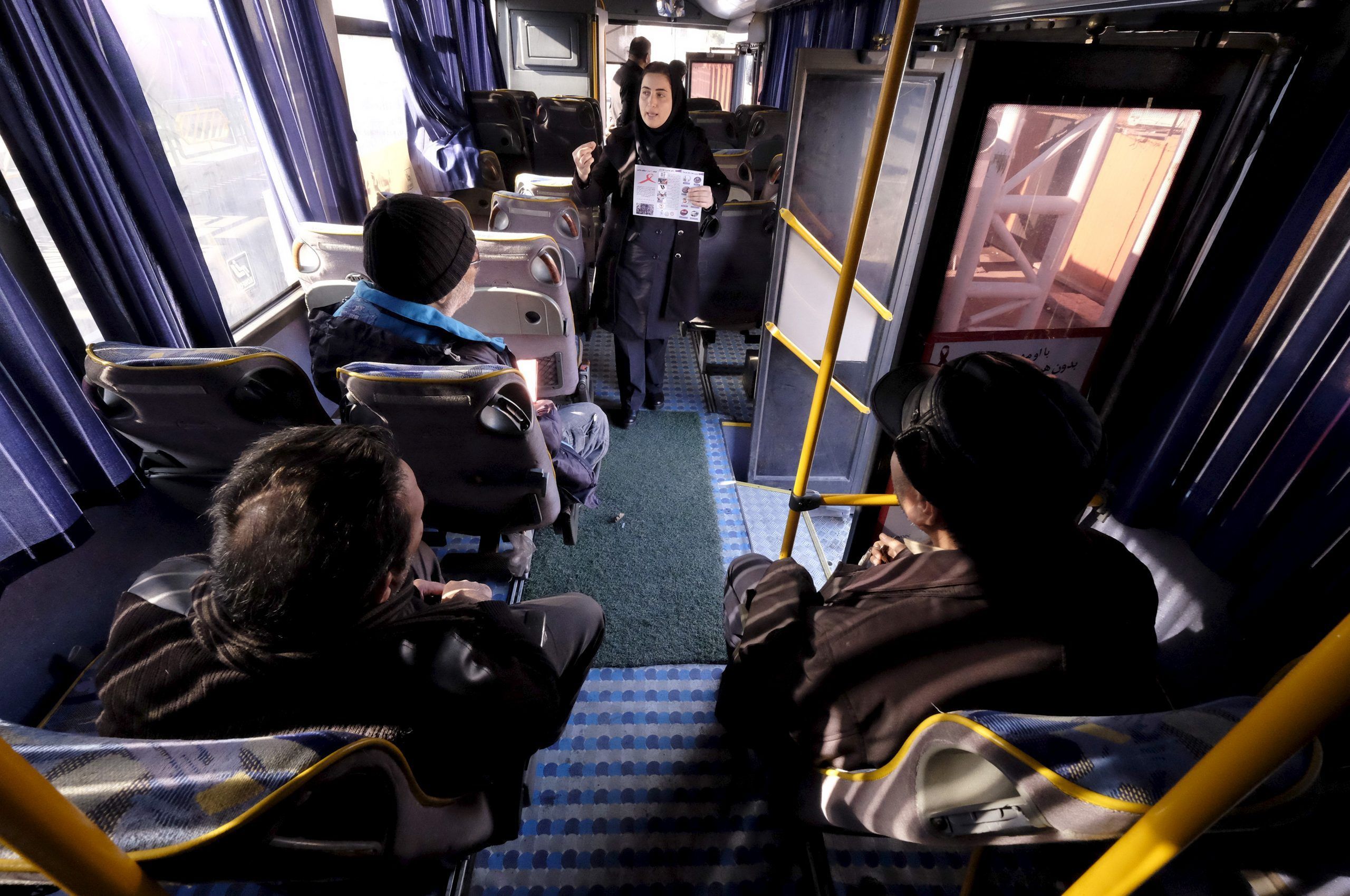 Didar News also visited an upscale spa in a more affluent northern part of Tehran, which specializes in various types of massages, including "happy massage," which is the codename for a massage with added benefits, namely sex. Prostitution is illegal in Iran, so many establishments that offer sex advertise themselves as spas and massage parlors.
"We had to shut down most of our operation after the coronavirus outbreak," the manager of the club told Didar. "We have regular customers who visit us every week or once a month to get a 'happy massage,'" the manager explained. "An hour of 'happy massage,' which includes sex, would cost a male customer $167. The price would naturally go up if he has special requests."
"Coronavirus has not had a massive impact on the business itself," the manager explained. "Men want quality service and will pay, and we provide it," the manager added. "We also have women customers who want 'happy massage,' but they are more discrete and discuss it directly with their male masseuse."
According to Didar, while streetwalkers and upscale brothels are at opposite ends of the spectrum, most brothels in Tehran are run by a madam — called Khaleh, which means aunt in Farsi — who manages a group of girls and women in a house and oversees the day-to-day operation of the business.
There is reportedly an extensive network of these homes around the country. The "aunts" provide prostitutes to local establishments and customers off site and also arrange for their transfer to other cities around the country.
Some girls who work as prostitutes in these establishments are as young as 13 or 14 years old, the report by Didar said.
This article was translated and adapted from Persian by Fardine Hamidi.