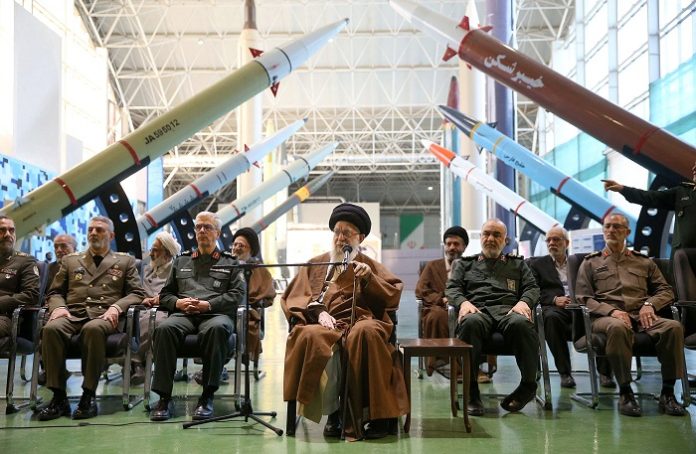 ---
By Jeff Mason and Steve Holland
---
WASHINGTON, Nov 21 (Reuters) – The White House on Tuesday said Iran may be considering providing Russia with ballistic missiles for use in Ukraine.
White House spokesman John Kirby said the United States would monitor the situation between Iran and Russia, and take appropriate action as needed.
Kirby said Iran had been providing Russia with drones, guided aerial bombs and artillery ammunition that Moscow has used to attack Ukraine.
"Iran may be preparing to go a step further in its support for Russia," he said. "We are … concerned that Iran is considering providing Russia with ballistic missiles now for use in Ukraine."
"American weakness emboldens the enemy" @PahlaviReza on how Jimmy Carter destroyed Iran pic.twitter.com/6H4nuMN7OT

— PBD Podcast (@PBDsPodcast) November 18, 2023
In return for that support, he said Russia had been offering Tehran "unprecedented defense cooperation" including missiles, electronics and air defense. Iran was seeking to purchase billions of dollars in military equipment from Russia including attack helicopters, radars and combat trainer aircraft.
He said the Wagner mercenary group, at Russia's direction, was preparing to provide air defense capabilities to either Hezbollah or Iran.
The United States was prepared to use its counterterrorism sanctions authorities against Russian individuals or entities that might make these "destabilizing transfers," he said.
The White House in May said it was seeing more indications that Russia and Iran were expanding an unprecedented defense partnership that will help Moscow prolong its war in Ukraine as well as pose a threat to Iran's neighbors.
---
(Reporting by Jeff Mason and Steve Holland; Editing by Mark Porter)
---
Similar Articles to This Post