---
By Elahe Boghrat and Hamed Mohammadi 
---
Instagram on May 23 blocked Kayhan London's second account, which has some 14,000 followers.
The account was set up earlier this year after Kayhan London's primary account — with more than 200,000 followers — was blocked by the social media platform on Feb. 6. Despite the best efforts of Kayhan London management, that primary account remains blocked.
A third account was also blocked by Instagram — a day after it was set up, and before Kayhan London had a chance to publish any articles on it — then restored within minutes. Kayhan London received an email from the Facebook team and from Meta Platforms, saying that an error had caused that account's momentary closure.
Despite Kayhan London's Instagram account being blocked twice, its contents are available to readers on other social networking services, including Instagram's parent company Facebook.
Publication of all content on social media, including text, photographs, videos, and cartoons, must follow industry-standard protocols, the editorial guidelines of each platform, and copyright laws.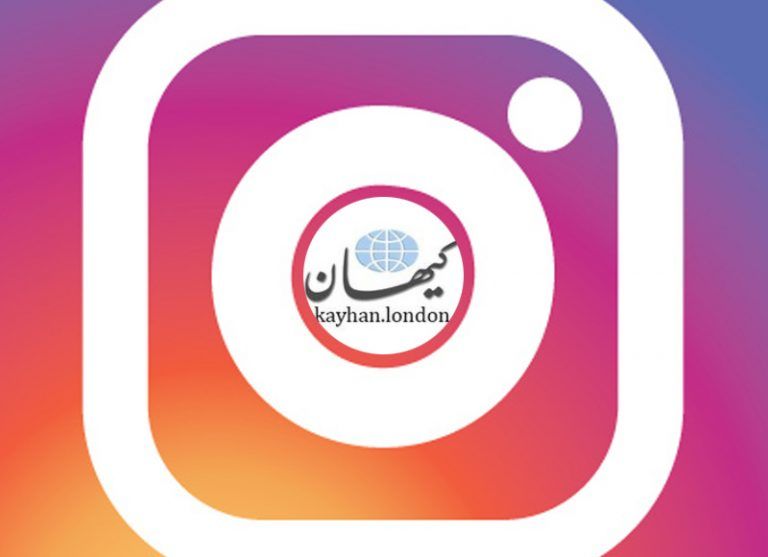 Instagram exercises "self-censorship" by scrutinizing social media content and material published on its feeds by newspapers or television networks.
For instance, Instagram removed several photographs because they reportedly showed a naked woman. The content was included in videos on "Knowing Our World," which showed the woman's arms and neck.
There have been other instances when the social networking service has shown sensitivity to material published about the Islamic Republic and its leaders. In those instances, Instagram appeared to be sensitive to material published against the regime.
The Islamic Republic spends large sums of money hiring companies and people whose job is to block and remove content published on opposition sites.
It is not clear to what extent Instagram's senior management is aware of contractors who use various tools and methods to block some accounts, or whether the social networking service itself has set up teams to enforce the rules and protocols of the industry.
Instagram is a bridge that connects news organizations such as Kayhan London to the public. Most people living in Iran have access to Kayhan London through Instagram, because the platform is not filtered there. Otherwise, the Internet and social media are widely filtered and restricted.
The recent blocking of Kayhan London's Instagram account may be linked to efforts by the Islamic Republic to hire companies that provide services to major social networking platforms.
In July 2021, the Majlis (Iranian Parliament) passed a draft bill on "Protecting Rights of Internet Users and Regulating Social Media Messaging Apps," commonly known as the "Protection Scheme." After widespread public criticism, the Majlis abandoned efforts to fast-track the bill, which has not yet become law.
Under the "Protection Scheme," Iranian authorities would filter almost all popular messaging platforms if they did not file for an operation license and appoint a representative within four months of its ratification.
Once the bill becomes law, violators will be prosecuted under the Islamic Republic penal code 7, which entails fines and imprisonment.
The Islamic Republic's intelligence agencies have continuously monitored Kayhan London. Nowadays, they also monitor the internet and social media.
According to reliable sources, before the advent of the Internet, media advisors to Iranian government senior officials, intelligence agencies, and agents monitoring Iranians living abroad regularly read hard copies of Kayhan London.
Preliminary investigations have shown that companies contacted by Instagram to monitor content may be responsible for blocking Kayhan London's account and a few others. Certain sections of these companies or individuals working for them could have links to the Islamic Republic's cyber and security units, and could be laying the groundwork for the blocking of some accounts.
For instance, a few "influencers" with large followings on social media, or celebrities with ties to the Islamic Republic can report a page and cause the social networking platform to block the account.
In recent days, a Germany-based Persian-language moderator working for TELUS International said he was offered 5,000 to 10,000 euros ($5,350-$10,700) to delete certain Instagram accounts belonging to journalists and political activists.
TELUS International is a Canada-based third-party company responsible for dealing with reports and complaints from Instagram and Facebook users.
Given that Kayhan London's contents on Facebook and Instagram are identical, it is puzzling that one platform should block Kayhan while the other doesn't.
Instagram is very popular in Iran, and for cultural and economic reasons, its content is not censored. Iranian authorities delete any accounts they want inside Iran and hire others to do the same abroad.
A blue tick (verified badge) could have prevented Kayhan London's Instagram account from being blocked. However, Instagram has never responded to Kayhan London's request for a certified badge, despite it being a registered company with a professional and experienced management.
A verified badge is a check that appears next to an Instagram account's name in searches and on the profile. It means that Instagram has confirmed that an account is the authentic presence of the public figure, celebrity, or brand it represents.
Other news sites publish similar reports, but Kayhan London has its own particular history and editorial guidelines.
Kayhan Publishing was founded 80 years ago in Tehran, and Kayhan London has been operating in exile for the past 38 years, making it one of the oldest Persian-language news organizations in the world.
Kayhan London's mission is to preserve "Kayhan Publishing" as a national heritage, especially since a hardline Tehran-based newspaper now operates under the same name.
The issue of internet access is a crucial one for Iranians living inside the country.
Iran's Crown Prince Reza Pahlavi held a virtual meeting with several cyber security and internet experts on May 15 to find workable and effective ways for disseminating news, especially during protests.
Also, on its recent 10-day visit to Israel, the "Shoshana Mission" — a delegation of Iranian-born academics, researchers, lawyers, journalists and social activists living in Europe and the U.S. —urged international experts and technology companies, especially in the private sector, to help the Iranian people get unrestricted access to the internet, given the Islamic Republic's efforts to restrict or block the internet, depriving people of news and information.
Kayhan London's third Instagram page address is: instagram.com/kayhanlondon3
---
---
Similar Articles to This Post