---
REUTERS/KL: Hundreds chanted slogans denouncing the Iranian government and calling on the administration of U.S. President Joe Biden to increase sanctions on Iran. Among them was Navid Mohebbi of The National Union For Democracy In Iran, who said the Iranian regime "does not represent the values and morals of the Iranian people."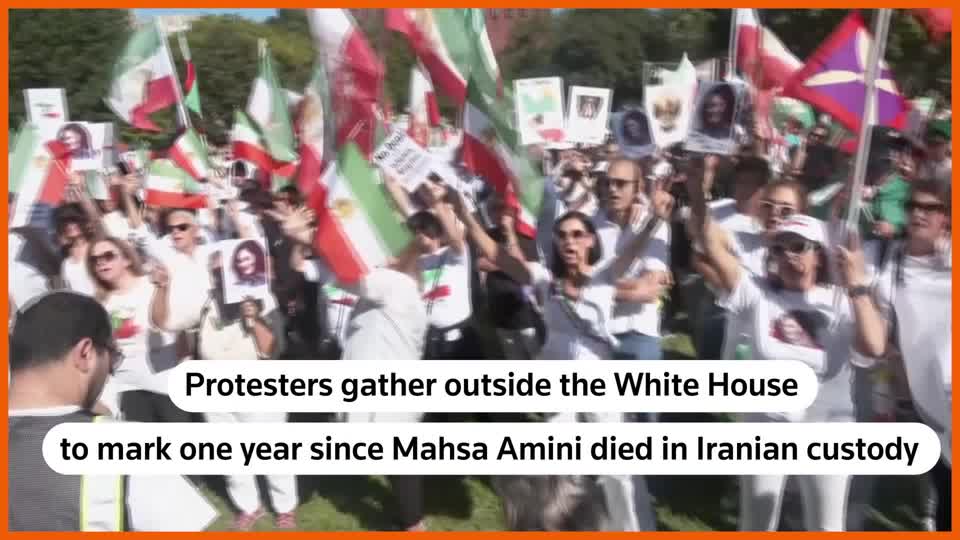 British actress and activist Nazanin Boniadi called for bipartisan cooperation, saying that U.S. Republicans and Democrats should unite to help the Iranian people overthrow the regime.
Iran's rulers have intensified a clampdown on dissent one year since Amini's death. Protests began soon after the Sept. 16 death of the 22-year-old Kurdish Iranian woman, who had been arrested by morality police three days earlier for allegedly violating Iran's mandatory Islamic dress code.
In Iran on Saturday, security forces cracked down on protests in Kurdish areas of the country and briefly detained the father of Mahsa Amini.
Similar Articles to This Post