---
By Nazanine Nouri
---
The Iranian-born, American actress Marjan Neshat has won the Sam Norkin Off-Broadway Award for her performances in Sylvia Khoury's "Selling Kabul" and Sanaz Toossi's "English."
"Selling Kabul" —performed at Playwrights Horizons in New York last fall — was the first in Neshat's winning streak of stage performances. She played the role of a seamstress protecting her brother, an interpreter, from the Taliban during a massive U.S. troop withdrawal from Afghanistan.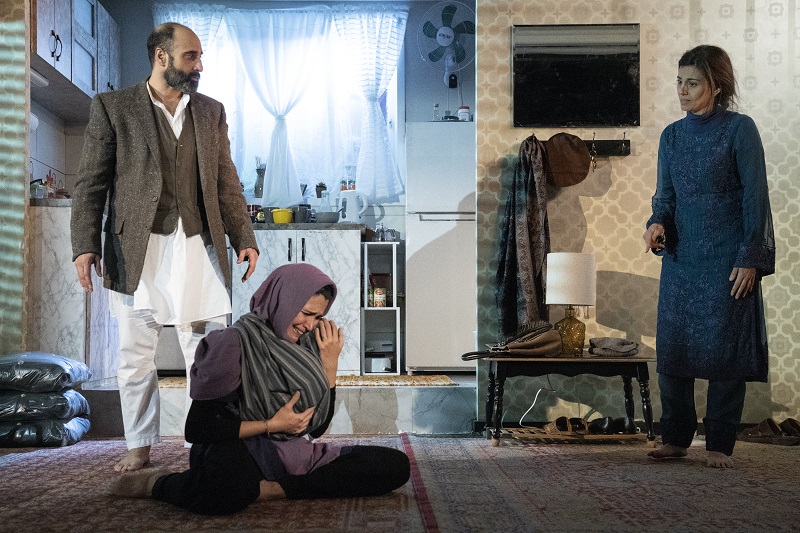 She then appeared in two comic dramas by Sanaz Toossi. In "English" (a hit last winter at New York's Atlantic Theater Company), Neshat played an Iranian teacher who loses her grip on English, her second language.  "Wish You were Here" (which recently ended its run at Playwrights Horizons) portrays a group of five women in Iran between 1978 and 1991 whose lives and friendships change on account of marriage, loss and sudden departures.
Neshat "embodies all the touching ambivalence of a person who has lived on both sides of the world and no longer resides happily in either," wrote The Washington Post critic Peter Marks in his review.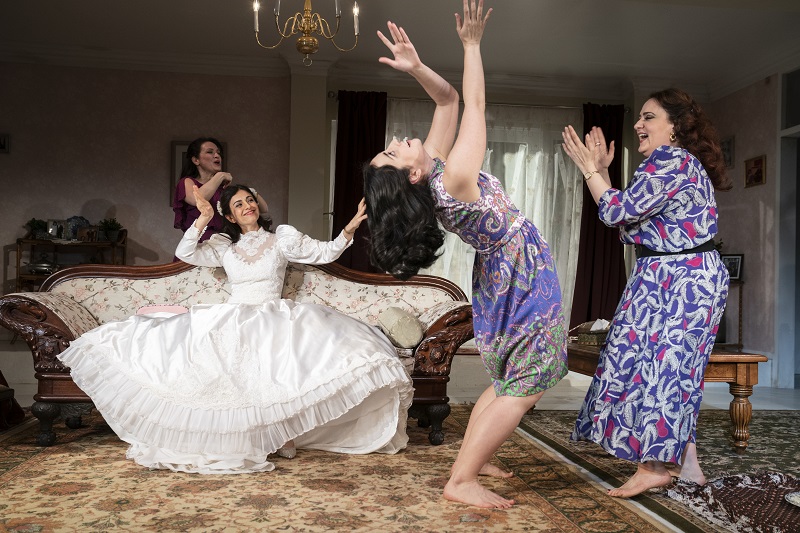 The actress herself was the subject of a full-page New York Times profile last month.
"This year has been the artistic highlight of my life," she told the newspaper. "I have felt supremely trusted by the writers and directors, and respected. My value in the room has been palpable to me."
Of Toussi, she said: "I like that I've found my artistic mate."
She recalled spending two decades looking for major roles, and being told repeatedly that she was "not quite dark enough" or "not light enough."
"I can't tell you the well of tears I cried," she said. "And all the times that I came close to quitting. It means a lot to me to have not just these three plays, but to have been asked to bring the best of what I – all of the stuff that I've been waiting, waiting, waiting" for, she added. "Good work makes me really feel like I am myself."
Neshat was born in Iran in 1976. Her family moved to London a year later, before returning to Iran after the Revolution, then permanently leaving for the United States in 1984.
Neshat made her acting debut in 2001 in the film, "Double Whammy." She is known for her roles in "Cry Funny Happy" (2003), "Alfie" (2004), "Almost in Love" (2013), the "RoboCop" remake (2014), and "The Book of Henry" (2017).  In 2015, she was cast in the recurring role of Samar Hashmi on the ABC thriller "Quantico."
Neshat lives in Prospect Heights, Brooklyn, with her husband, filmmaker Sam Neave, and their 9-year-old son, Wilder.
Similar Articles to This Post