---
By Ahmad Rafat
---
The expectation is that U.S. President-elect Joe Biden and his appointee for Secretary of State Anthony Blinken — together with National Security Advisor Designate Jake Sullivan — will revisit the 2015 Joint Comprehensive Plan of Action (JCPOA), better known as the Iran nuclear deal.
President Donald Trump withdrew from the deal in May 2018, unilaterally, and reimposed crippling economic sanctions on the Islamic Republic regime.
It is unclear how Mr. Biden and his administration plan to restart the nuclear negotiations, which the media have dubbed JCPOA-2. Any fresh round of talks will most likely include discussions on Iran's regional activities and ballistic missile program. The Islamic Republic has always said that those two issues are not open for discussion.
Tehran has consistently said that before talks can resume, the U.S. must lift all economic sanctions and even pay financial damages to Iran. Yet reformists and conservatives know that it is doubtful that the U.S. will make any financial restitution to Iran. They also know that eventually, Tehran will be forced to return to the negotiation table. Yet Iranian officials continue to demand that the U.S. lift all sanctions unconditionally.
Speaking at the Mediterranean talks on Nov. 21, held virtually because of the COVID-19 pandemic, Iran's Foreign Minister Mohammad Javad Zarif said: "America must fulfill its commitments to the JCPOA. The U.S. is not in the position to set any conditions or call for a fresh round of talks."
The principal problem in Iran is the intense infighting among various factions over who should lead the talks with the U.S.
The spokesperson for the Iranian government Ali Rabiei has accused President Hassan Rouhani's detractors of "throwing obstacles in the way of his cabinet."
In an interview with the Iranian Students News Agency (ISNA) on Dec. 7, Mr. Rabiei said: "They hope their preferred faction to sit at the negotiation table."
"Those who opposed the JCPOA would like to lead any future talks," Rabiei added.
Supporters of Mr. Rouhani's government argue that conservatives are not against reviving the JCPOA or rebooting talks with the U.S., but they do not want any of those two events to take place in the closing weeks of Trump's presidency.
Meanwhile, the EU is more eager than the U.S. to discuss Iran's regional activities and ballistic missile program. It seems the EU will assume the role of a "bad cop," which Trump and his administration have played in the past four years. Germany started playing the lead role in this new dynamic a few weeks ago. Europeans have consistently called for saving the JCPOA and reaching a new nuclear deal with the Islamic Republic.
In an interview with the German Der Spiegel news website on Dec. 4, German Foreign Minister Heiko Maas said: "We have seen how little the nuclear deal is worth when the U.S. fights against it from the sidelines–with sanctions against Iran and threats against European companies."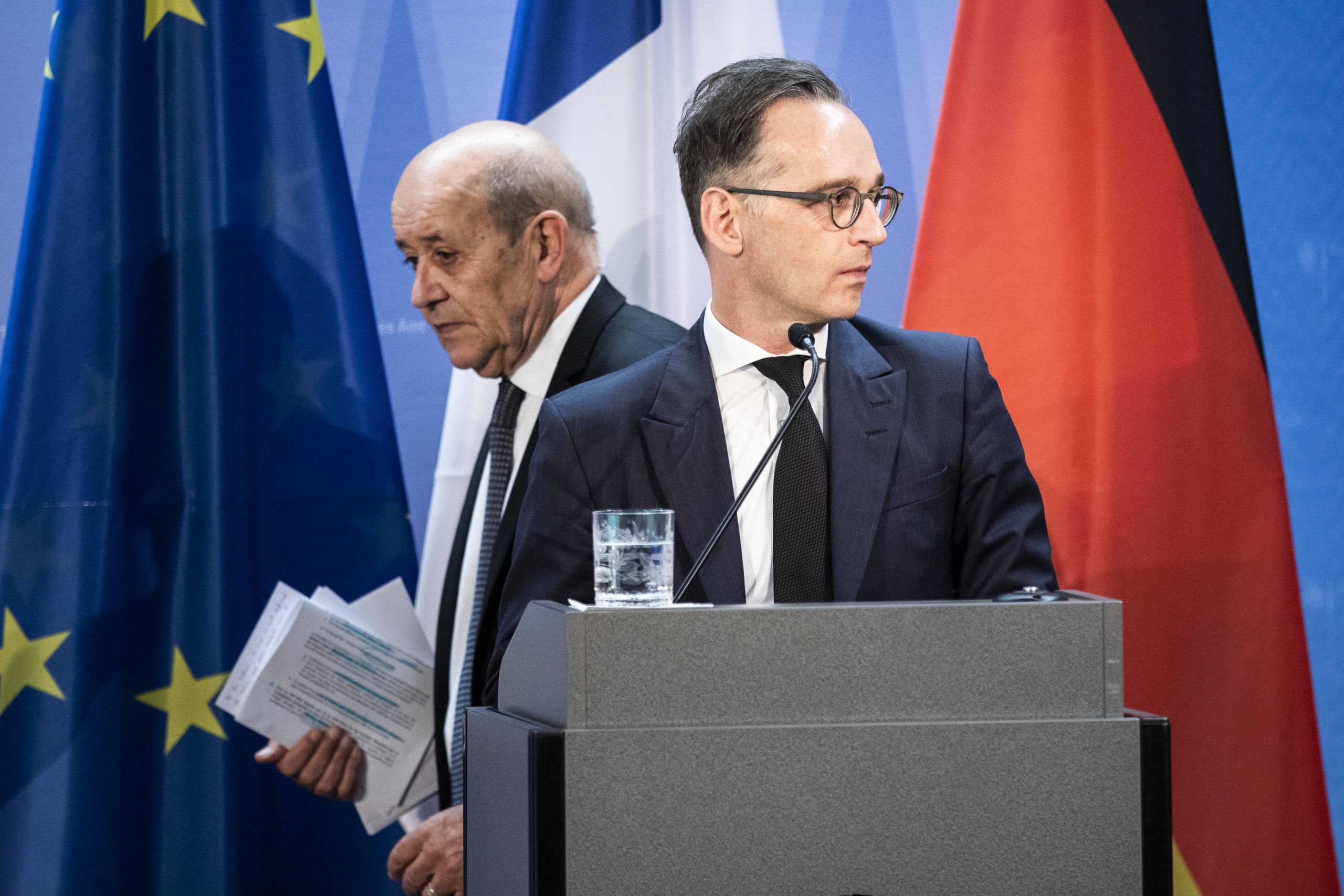 "A return to the previous agreement will not suffice anyway," Mr. Mass noted. "There will have to be a kind of 'nuclear agreement plus,' which is also in our interest. We have clear expectations of Iran: no nuclear weapons, but also no ballistic missile program that threatens the entire region."
"We need this agreement precisely because we distrust Iran. I have already coordinated with my French and British counterparts on this," Mass added. "The decisive factor will be whether the U.S. relaxes the economic sanctions against Iran. Both sides need to take steps toward each other. Time is running out because presidential elections will be held in Iran next year."
President-elect Joe Biden has always said that his administration will coordinate its efforts with the U.S.'s European allies.
In an interview with the New York Times columnist Thomas Friedman on Dec.2, Biden said: "There is much talk about precision missiles and all range of other things that are destabilizing the region, but the fact is the best way to achieve getting some stability in the region is to deal with the nuclear program."
European governments have said they are looking forward to closer ties with the U.S. after Trump leaves office on Jan. 20, 2021.
In an interview with Germany's public radio station Deutschlandfunk (DLF) on Nov. 9, Foreign Minister Maas said: "There will be a lot of new opportunities with [Biden], for us, Germans but also for Europe and international cooperation."
"As we know, not everything will be different, but much will be better with Joe Biden," Mass noted. "There will be a debate in the U.S. about whether [it] should re-enter the [nuclear] agreement and how it can be amended. We will reach nothing regarding Iran if Europe and the U.S. have utterly different strategies-there must be an end to this."
In comments reported by the Islamic Republic News Agency (IRNA) on Dec. 12, Russian Foreign Minister Sergey Lavrov said: "We do not support those countries which want to include other issues in the [nuclear] talks. The JCPOA should not be revised to include other issues."
Meanwhile, in a recent interview with the Israeli Daily Maariv, Russian Ambassador to Israel Anatoly Viktorov, said: "We could amend some articles of the JCPOA."
China, a principal architect of the JCPOA, has been calling for another nuclear deal.
In her latest press conference, Chinese Foreign Ministry Spokesperson Hua Chunying said: "Iran nuclear deal is very complicated. We will see massive changes soon."
UN Secretary-General Antonio Guterres has also urged "Iran to address concerns raised about its nuclear and ballistic missile programs and return to 'full implementation' of its 2015 nuclear deal with major powers," Associated Press (AP) reported on Dec. 9.
In another development, France, Germany, Italy, and Austria withdrew from an online Europe-Iran Business Forum, scheduled from14 to Dec. 16 in Tehran, following the execution of an Iranian opposition journalist Ruhollah Zam.
Mr. Zam operated a Telegram channel named Amad News, a popular anti-government website that the Islamic Republic accused of inciting the 2017-18 protests. The Islamic Republic agents had reportedly kidnapped Zam in Baghdad in 2019. A year later, he was charged with "corruption in the earth" and sentenced to death.
Foreign Minister Zarif and Josep Borrell, the High Representative of the European Union for Foreign Affairs and Security Policy, were supposed to co-chair the forum. The forum has now been postponed indefinitely.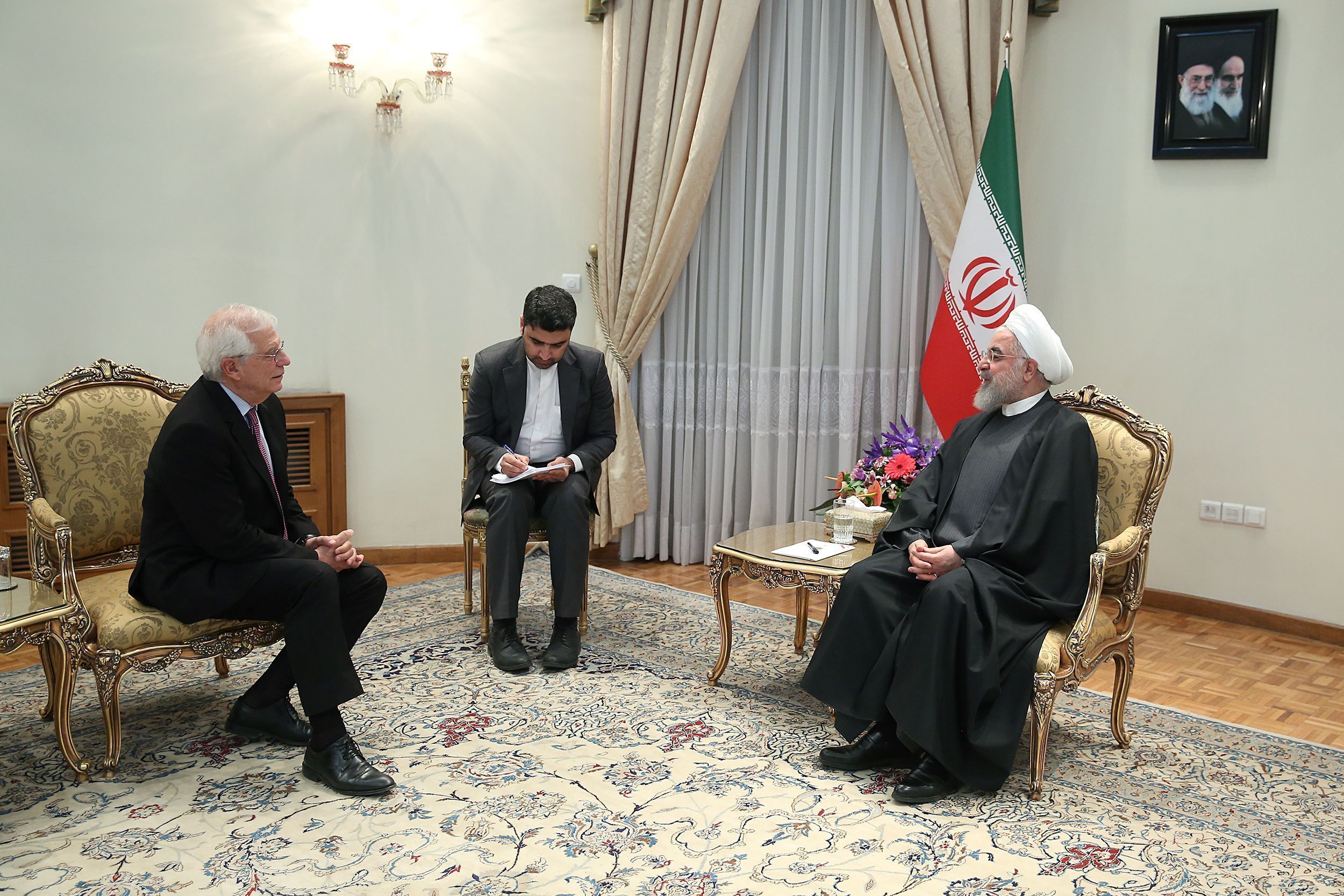 A week earlier, the European Union Council passed a new law to tackle "serious human rights abuses around the world."
"The Council adopted Decision (which establishes a framework for targeted restrictive measures to address serious human rights violations and abuses worldwide," the rule said. "That Decision provides for the freezing of funds and economic resources of, and the prohibition against making funds and economic resources available to, natural or legal persons, entities or bodies responsible for, providing support to or otherwise involved in serious human rights violations or abuses, and those associated with the natural and legal persons, entities and bodies covered."
Until recently, the 27-member EU had only imposed sanctions on entities launching cyberattacks and those developing and using weapons of mass destruction.
The new EU rule is like the Magnitsky Act, formally known as the Russia and Moldova Jackson–Vanik Repeal and Sergei Magnitsky Rule of Law Accountability Act of 2012, passed by the U.S. Congress in December 2012.
The bill aimed at penalizing Russian officials responsible for the death of a Russian tax lawyer Sergei Magnitsky in a Moscow prison in 2009. Mr. Magnitsky was investigating a fraud involving Russian tax officials. He was refused medical treatment for months and died after a year of imprisonment.
An advisor to the European Parliament's (EP) president told Kayhan Life that the new law was drafted with a handful of the country in mind that systematically violate human rights. They included Russia, Belarus, Saudi Arabia, and the Islamic Republic. The EU will use the law to impose sanctions on these countries, the person added.
This article was translated and adapted from Persian by Fardine Hamidi.
---