---
---
Two female journalists, Elahe Mohammadi and Niloofar Hamedi, have gone on trial behind closed doors in Tehran's revolutionary courts after they were accused of having ties with the Central Intelligence Agency (CIA).
Mohammadi and Hamedi have been charged with "collaborating with the hostile US government" and releasing "propaganda against the establishment," following their coverage of the detention and subsequent death of 22-year-old Kurdish-Iranian Jina Masha Amini in September while in the custody of the police. If found guilty, the women could face the death penalty.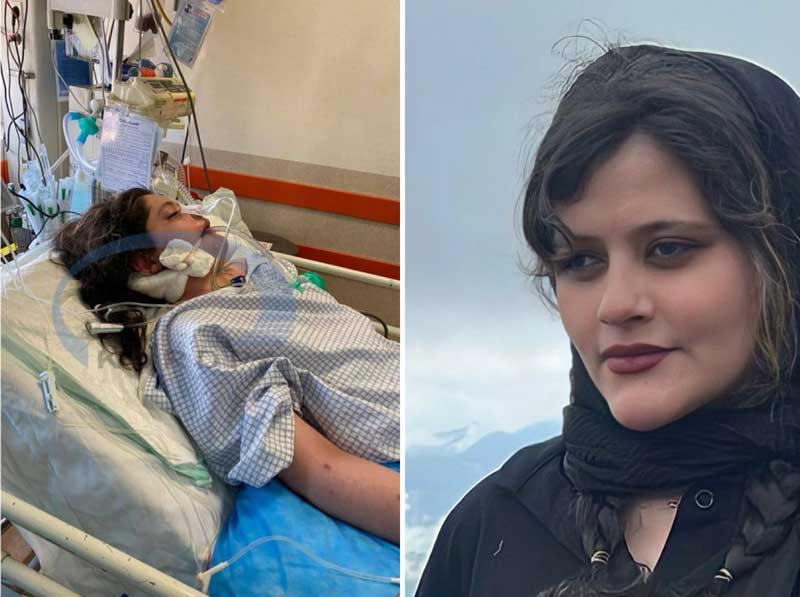 Amini's death has sparked a wave of nationwide anti-government protests in Iran. Mohammadi and Hamedi were among the first journalists to report on Amini's case and were arrested by Iranian officials in September.
"The charges brought against them are baseless and deliberately broad. Accusing journalists of colluding with foreign powers is straight from the authoritarian playbook, aimed at suppressing free speech and denying citizens their right to information," said Fiona O'Brien, the UK bureau director for Reporters Without Borders (RSF), in an interview with Kayhan Life.
O'Brien said the two reporters had drawn "public attention to Mahsa Amini's death and the start of mass protests, and they are being targeted for doing so."
"The detention and harassment of journalists in Iran, which the authorities have stepped up since the death of Mahsa Amini, has to stop," she added.
Hamedi told the court during her first hearing on May 30 that she had "carried out her work as a journalist within the framework of the law and did not take any action against Iran's security," according to a tweet by her husband, Mohammad Hossein Ajorlou.
Hamedi, who is a journalist for Shargh (meaning 'East' in Persian), a popular reformist newspaper, reported on Amini's condition in hospital in Tehran, after Amini lapsed into a coma from her injuries.
Iran Executed More Women in 2022 Than Any Other Country, Report Says 
Both cases are being heard in Branch 15 of the court by Judge Abolghasem Salavati, who has a reputation for handing down tough sentences for political offenses.
Mohammadi, a journalist for the reformist news outlet Ham-Mihan (the Persian word for 'citizen'), reported on Amini's funeral in her hometown of Saqez, in Kurdistan province. The ceremony, which was attended by an estimated 10,000 people, turned into an anti-government protest leading to clashes with Iran's security forces.
Iran is among the world's worst countries for press freedom, according to RSF's latest annual index, published May 3. Iran ranked 177th out of 180 countries for press freedom, followed by Vietnam, China and North Korea. The report said the harassment and interrogation of journalists had become significantly worse since the protests began.
"The bravery of Elahe Mohammadi and Niloofar Hamedi is remarkable, and we pay tribute to their commitment to holding the government accountable. They, and all journalists unjustly imprisoned in Iran, must be unconditionally released immediately," O'Brien said.
Mohammadi and Hamedi have received several awards for their journalism in recent months. Both women were named as the laureates of the 2023 UNESCO/Guillermo Cano World Press Freedom Prize on May 2, by the United Nations.
They were also the recipients of the 2023 International Press Freedom Award by Canadian Journalists for Free Expression (CJFE), and Harvard University's 2023 Louis M. Lyons Award for Conscience and Integrity in Journalism.
Similar Articles to This Post