---
---
Iran executed more women than any other country in the world last year, according to an April 22 report on the death penalty in Iran published by the Norway-based organization Iran Human Rights (IHR).
The report held that of the 24 women executed globally in 2022, 16 were executed in Iran.  The actual number of women executed in Iran in 2022 is believed to be higher. The report added that at least 188 women in Iran were executed between 2010 and 2022.
IHR said the disproportionate number of women in Iran sentenced to death was related to a "broader social and legal context and background," relating to entrenched gender discrimination in the country.
Providing details on the executed women, the report said five of the women were executed for the murder of their husbands, at least one woman was a child bride, and another woman was forced into marriage. One woman who was executed was found guilty of murder after killing her landlord in self-defense as he tried to rape her.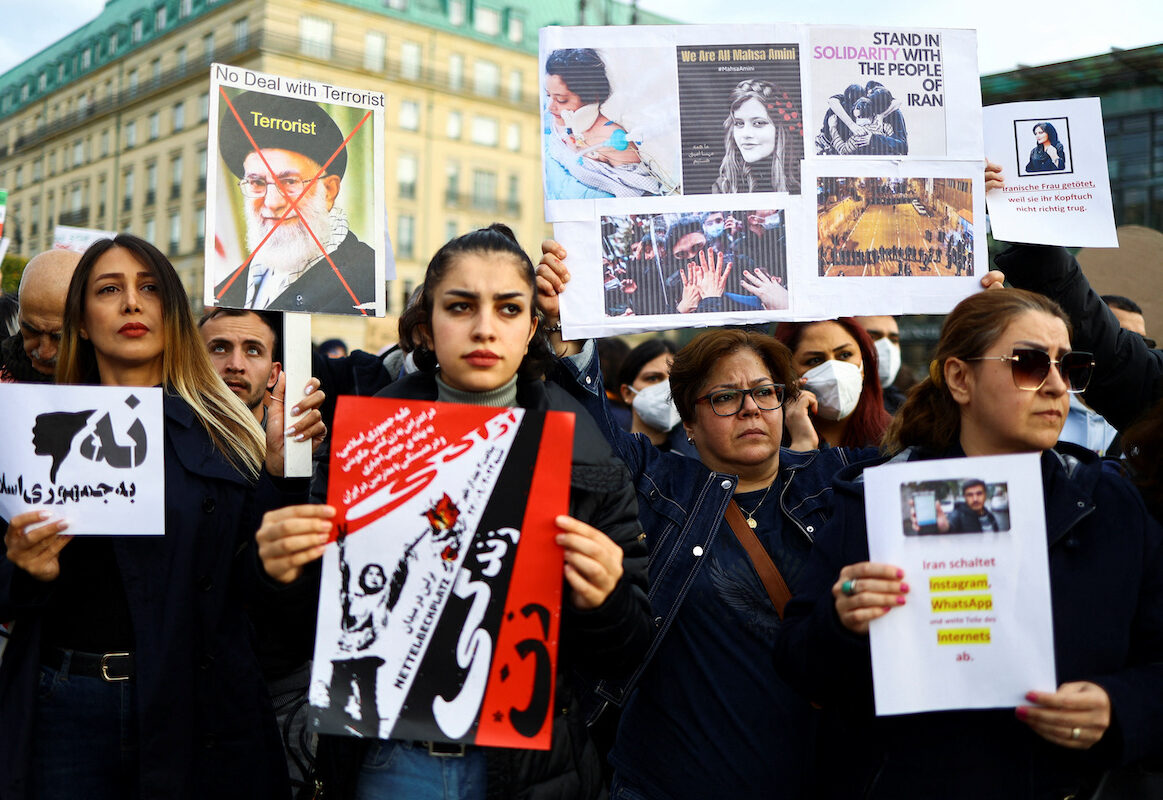 The report said that one of the reasons that women in Iran felt the need to defend themselves physically was because "women do not have the right to divorce, which is reflected in the number of domestic violence cases" nationwide.
Iranian Government Sanctions 'Hijab Violators' In Crackdown on Protests
One of the executed  women — Soheila Abedi — was married off when she was 15. Court filings said that Abedi killed her husband ten years later due to "family disputes," which IHR said was "a cultural code for domestic violence." Abedi was found guilty of murder in January  2015 and executed on July 27, in Sanandaj central prison.
No official announcements of the executions were made. The identities of seven of the women were unknown, according to the report.
The United Nations has grown increasingly concerned about gender inequality in Iran in recent years. Following the Iranian government's April 15 announcement of a crackdown on violators of the compulsory hijab, the UN described  the enforcement of the legislation as "gender-based persecution."
Concerns about the treatment of women and girls during recent anti-government protests also led the UN in December to remove Iran from its Commission on the Status of Women. The decision followed a resolution by the United States, which passed with 29 votes in favor, eight against and 16 member states abstaining.
Referring to the treatment of women and girls during anti-government protests in Iran, the resolution said the actions of Iran's government appeared "to continuously undermine and increasingly suppress the human rights of women and girls," and "often with the use of excessive force."
Iran's government rejected the resolution and denied that it had failed to uphold the rights of women and girls. More than 500 women's rights advocates are currently imprisoned in the country.
Iran's Regime A 'Serious Threat' to World Peace and Security, UN Expert Says 
ANALYSIS: Iran's Revolutionary Movement Poses A Severe Threat to Regime