---
By Nazanine Nouri
---
Question: Which Iranian-American musician and songwriter came close to winning a Grammy Award when the music industry's top trophies were handed out in March?
Answer: Kaveh Rastegar. The Iranian-American bass player and recording artist co-wrote the Grammy-nominated R&B song"Collide" — from the movie "Queen and Slim" — performed by Tiana Major9 and EarthGang.
The Grammy nomination is only the latest in a string of successes. For the last 20 years, Rastegar has played a key role in a wide range of musical projects as bass player, songwriter or producer — involving a long list of artists including John Legend, Bruce Springsteen, Sting, Ringo Starr, Kneebody and Bruno Mars.
"The song means so much to me," Rastegar tweeted on March 13, just before the Grammys were handed out.  "A win would be insane but I'm already so proud and grateful."
Tomorrow and tomorrow and tomorrow what light through yonder window breaks? It is the east and Juliet is the sun. It's also the Grammys and we're nominated for best R&B song with Collide. The song means so much to me. A win would be insane but I'm already so proud and grateful.❤️ pic.twitter.com/Mg5uTkczsC

— Kaveh Rastegar (@kavehrastegar) March 13, 2021
Born in Montreal in 1975 to an Iranian father and an American mother, Kaveh moved to Denver, Colorado at the age of two.
"I grew up in a household that was full of music," he told "Talks at Google" in January 2020.
His parents were both huge music fans with a great record collection that included everything from the blues (Muddy Waters, Freddy King Albert King), classic rock (Beatles, Rolling Stones), soul (Aretha Franklin), and 1980s experimental music (Kate Bush, early Peter Gabriel, Art Bears and Fred Frith and Henry Cow).
"My dad's Persian and there tends to be a stereotype of Persian parents that push their kids towards engineering or medicine," he said. "My dad is a real rebel in that world — he's a chef and he's still working — and he wanted me to become a jazz saxophone player, which, if you're an Iranian, is just against the grain, and I guess that is part of my being."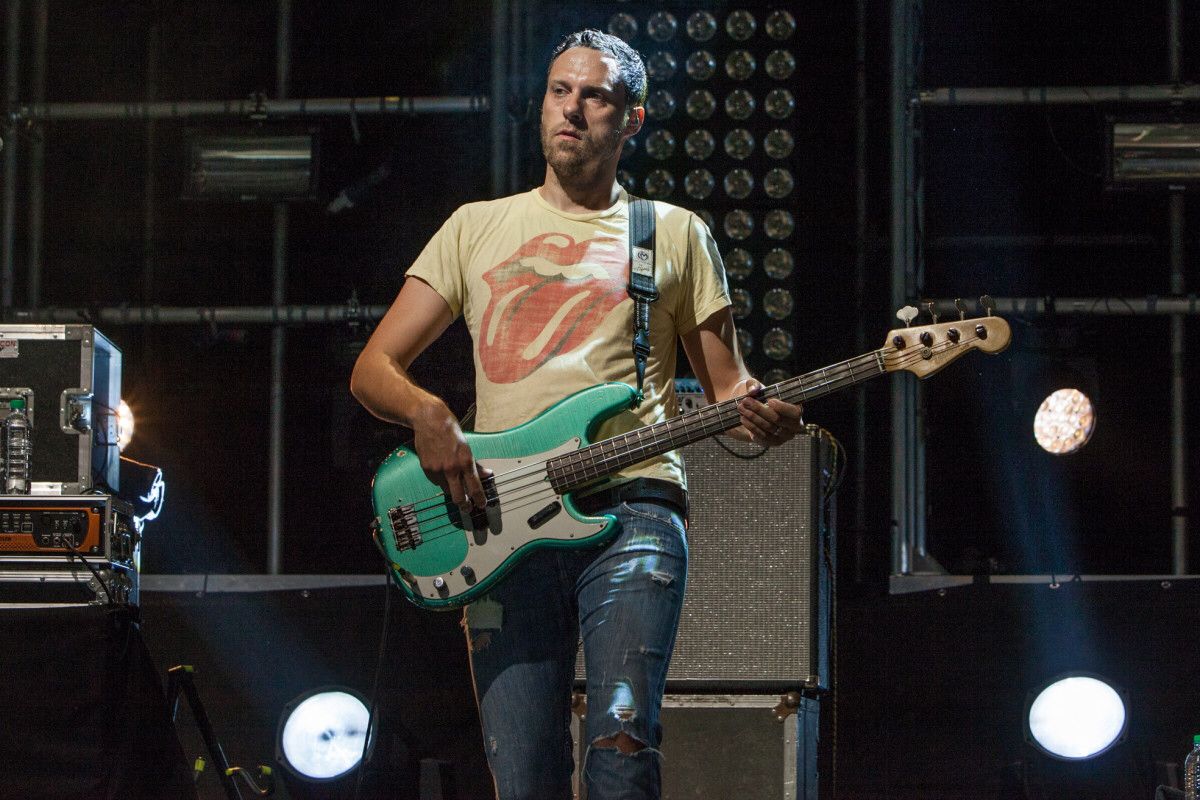 Kaveh's parents separated while he was young but stayed close raising him. He grew up with his mom and stepfather, "a great musician," guitar player and composer named Mike Johnson.   He started playing the saxophone at nine and enjoyed it but really found his calling once he started getting into Punk Rock bands (Black Flag, Minor Thread, the Dead Kennedy's, Suicidal Tendencies) that were catered towards what he calls "young pre-teen, angst-ridden persons" like him.
"The music had so much energy, so much ferocity," he said,  "and the instrument that really stood out to me was the bass guitar in the way that the band would stop, and you would just hear this thundering bass rift and the band would then kick back in again and it would be like, wow, what is that?"
So, by the age of 12, after listening to Punk Rock and Reggae music (also bass-driven), he started picking up little bass lines on an old  acoustic guitar that was laying around the house and learning by ear.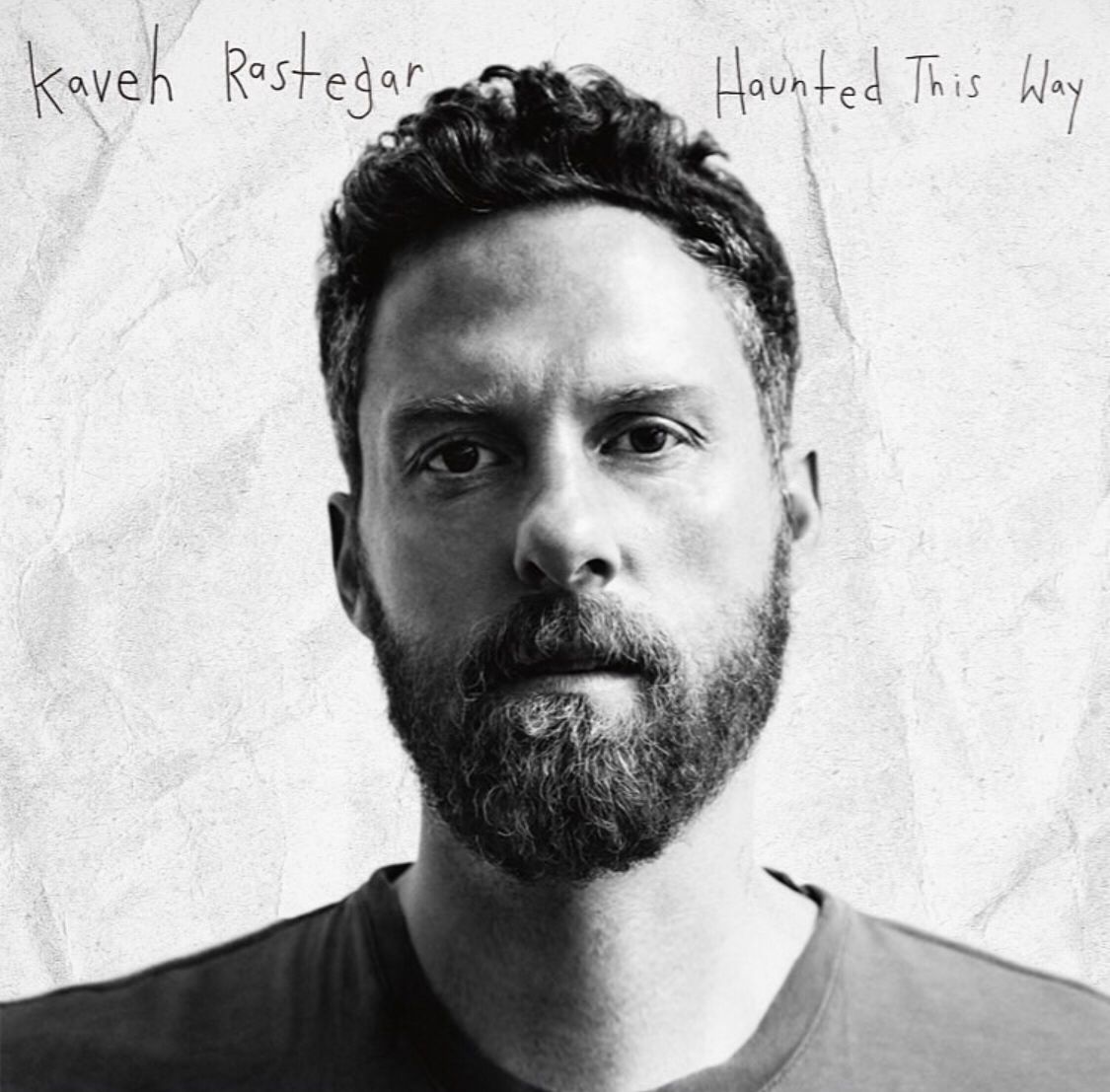 After breaking all the strings on the guitar to play his first bass line — the Cure's Fascination Street — his mother bought him a bass guitar for $50 from a kid at school and he was off and running.   Young Kaveh fell in with a local funk-punk horn band, the Psychodelic Zombiez, and gigged in all of the group's satellite bands, while also playing in reggae and salsa bands and subbing for jazz acoustic bassist Artie Moore.
After graduating from high school, Kaveh attended the University of Northern Colorado in Greeley for two years before joining the Eastman School of Music in Rochester, New York.  He moved to Los Angeles in May '99 to join his Denver buddies, who were all in touring bands for artists like Macy Gray and Everlast. He played local gigs and became a bass instructor at Flea's Silverlake Conservatory of Music.
Kaveh Rastegar would go on to become a key person in a broad range of musical projects. For 18 years, he was the bassist and founding member of the Grammy Award-nominated quintet Kneebody. He has played the bass for John Legend for many years, touring the world with him on many occasions and appeared in the 2016 musical La La Land.  Last August, he appeared playing the bass in NPR Music's John Legend: Tiny Desk (Home) Concert.
In addition to collaborating with other artists, Rastegar has written, produced and released his own albums including Light of Love (2018) and Haunted This Way (2019).
---
Photo Credit: Kaveh Rastegar's Instagram Page.
---