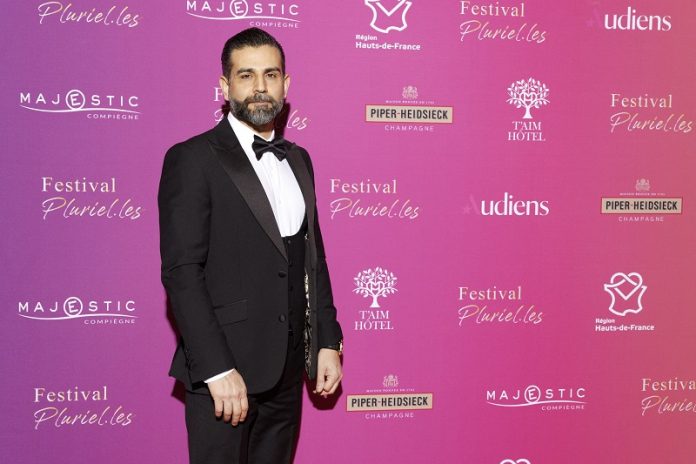 ---
By Firouzeh Nabavi
---
Scottish-Iranian director Hassan Nazer's movie "Winners" ("Barandeha") — the UK's submission for this year's Academy Award for Best International Feature – has recently been released in UK movie theaters.  The movie was shot entirely in Iran with local actors.
"Winners," which received the Audience Award at the Edinburgh Film Festival (where it premiered last August),  was fully financed and produced in Scotland, and shot entirely in Iran with local actors. It stars Mohammad Amir Naji (the 2008 Berlin Silver Bear winner for "The Song of Sparrows" by Majid Majidi), Hossein Abedini, Parsa Maghami, Helia Mohammadkhani and Malalai Zikria.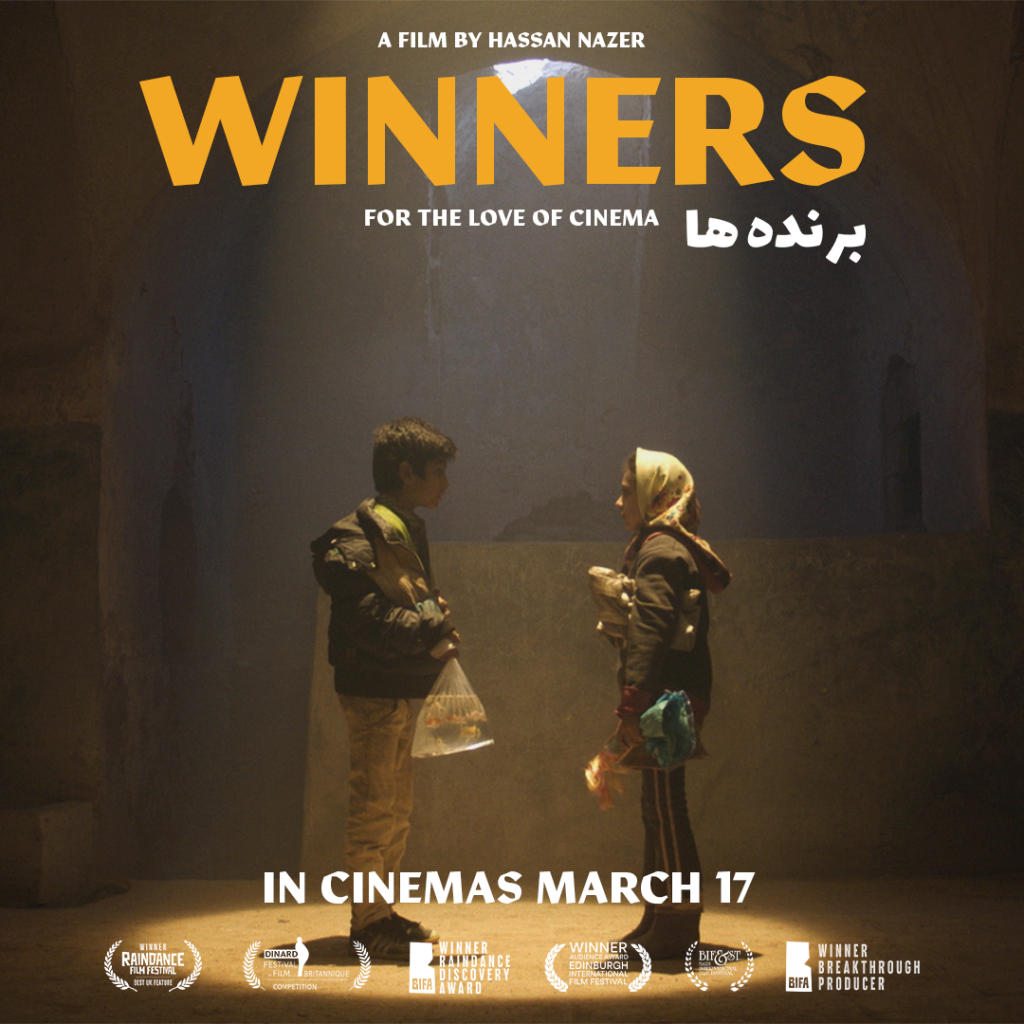 Written and directed by Nazer, "Winners" is his most autobiographical film, exploring themes that are important to him, such as identity, imagination, self-expression and the notion of home.
Set in Padeh, a dryland area near the city of Garmsar (southeast of Tehran, on the edges of Dasht-e Kavir, the great salt desert in north-central Iran),  it's the story of nine-year old Afghan refugee Yahya (Parsa Maghami) who ekes out a living selling bags of plastic he scavenges from a landfill to support his mother. Like Nazer, Yahya is a film enthusiast who watches DVDs lent by his grown-up friend Saber (Hossein Abedini) in the middle of the night and is obsessed with "Cinema Paradiso," the popular 1988 coming-of-age drama by Giuseppe Tornatore.
Yayha teams up with his best friend Leyla (Helia Mohammadkhani), and together they unknowingly recover a golden figurine that turns out to be Asghar Farhadi's 2017 Academy Award for "The Salesman," which has been lost on the way to its recipient. (Farhadi boycotted the awards ceremony in protest over US President Donald Trump's travel ban at the time).
"Winners" was uncensored in Iran, which was hugely helpful to Nazer, who as an independent film-maker sought to make his film financially viable.
In a Feb. 26 interview with The Guardian, Nazer described the screening that led to the movie being authorized for release in Iran.
"I was very nervous," he said. "I was watching them as the taxi scene began. They were looking at each other and I thought, 'Oh my god, I'm not going to get through'.
"The thing about making a film in Iran is that if you make it past the censors, and get through all the procedure with the ministry, you're going to get released," he added. "There is home video, there's cinema, and there's a lot of television, so basically some income is guaranteed."
In "Winners," Yahya finds the courage to return the treasure to its rightful owner with the help of his boss, a scrap-metal dealer by the name of Nasser Khan (Mohammad Amir Naji). Naji plays himself as the protagonist of the movie "The Song of Sparrows;" he has changed his name and moved to Garmsar incognito after losing everything in the aftermath of stardom.
"Winners" is a tribute to Iranian cinema and dedicated to Abbas Kiarostami, Asghar Farhadi, Majid Majidi, and Jafar Panahi. Panahi, who won the 2015 Berlin Golden Bear for his film "Taxi," actually appears in a late scene where Yahya carries the Oscar to Tehran's Cinema Museum in a taxi that is driven by Panahi.
"You are in the cinema too?" Yahya asks. "It depends what you mean by 'in the cinema'," replies Panahi. At the time, Panahi had been unable to collect his award in person because he was under house arrest and banned from filming.
Nazer was born in Iran in 1979. After being "red-flagged" while at university for putting women on stage in the holy city of Mashhad, he realized that he had to leave his homeland to fulfill his dream of becoming a filmmaker. He was smuggled into Turkey with the help of an uncle, and after travelling six exhausting months, often on foot, reached Scotland in 2000. His uncle put him in touch with a Kurdish family based there who had secured asylum and were willing to help Nazer.
Settling in Glasgow, Nazer found work in a kebab shop and took a language course before enrolling in a degree in film and visual culture at the University of Aberdeen in 2006. He built a restaurant business on the side – at one point running three takeaway eateries and a café  — and within a few years started self-funding his own low-budget films.
They include: Black Day (2011), We're All Sinner (2013), and Utopia (2015) – a drama of three overlapping stories in Hindi, English and Dari — which was submitted for the foreign language Oscar by Afghanistan in 2015, but was disqualified because it had too much English spoken in it.
Nazer, now 43, lives in Aberdeen where he owns a successful restaurant businessL: Café Harmony. He is the father of a seven-year-old son who has a poster of Cinema Paradiso on his bedroom wall and loves to watch films with his father.
Similar Articles to This Post