---
---
In 2018, United Airlines Flight 1175 from San Francisco was en route to Honolulu when the 777 aircraft had catastrophic engine failure over the ocean. A hair crack on the engine blade was later found to be the cause of the explosion.
Iranian-American Captain Christopher (Borzu) Behnam was at the helm of the airplane, and managed to land the plane safely in Hawaii, saving the 381 passengers and crew on board. For his actions, Captain Behnam was awarded the prestigious 'Superior Airmanship Award' by the Airline Pilots Association.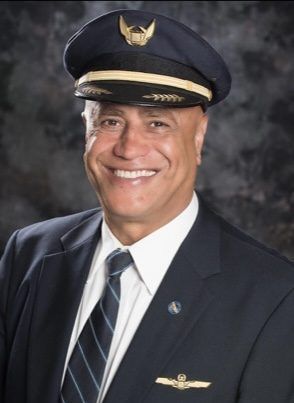 Captain Behnam has flown for United for more than 36 years and is certified to fly a very wide range of aircraft. He is currently a Line Check Airman, which qualifies him to teach United Airline pilots to fly Boeing 777s.
Captain Behnam was born in Amol and raised in Tehran. Upon graduating from high school, he moved to London in 1976. He first enrolled in an English Language School, and then at Newbury College where he earned a degree in physics. In 1980, he moved to the United States and enrolled in an aviation academy.
Before starting his career with United Airlines, Captain Benham worked as a flight instructor, a charter pilot, a corporate pilot, and a commuter pilot.
Kayhan Life recently spoke to Captain Behnam about his life, career, and the terrifying mid-air engine explosion he experienced.
What happened during Flight 1175 in 2018?
I had been flying to Honolulu for decades, as it is one of my favorite spots for a layover. We examined the aircraft pre-flight, and everything checked out fine. As good fortune would have it, we had a third pilot in the cockpit. First Officer Ed Gagarin, a Hawaii resident, wanted to get on the flight, but the cabin was full. So he sat in the jump seat, and that extra pilot's help proved to be critical during the accident.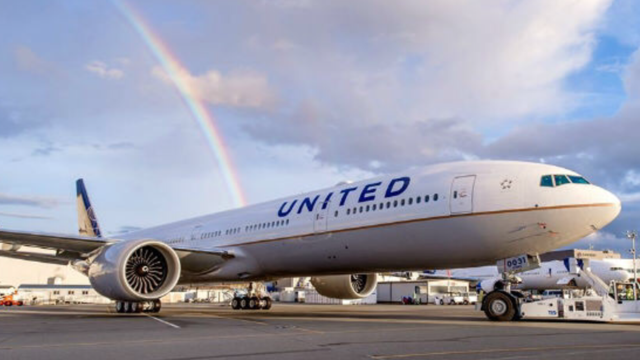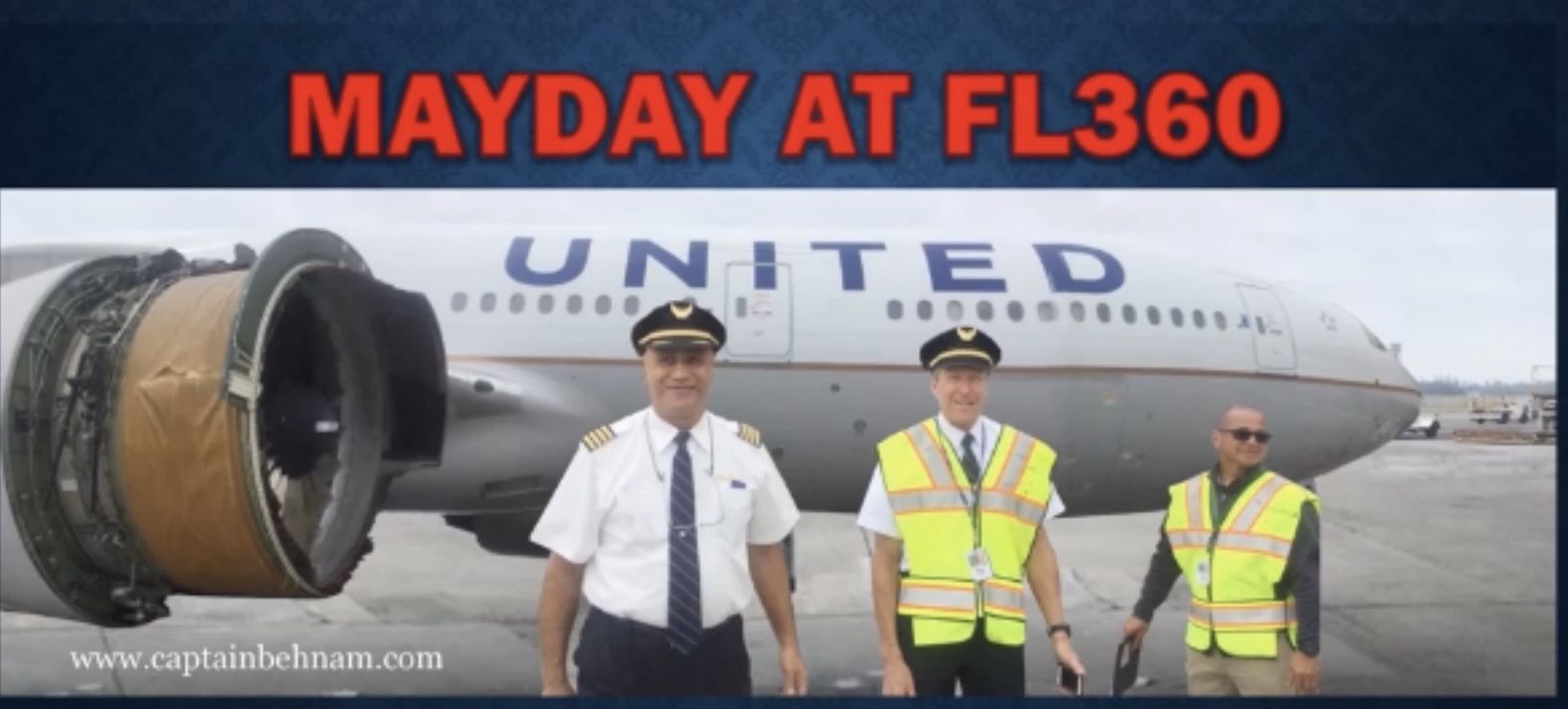 Around 200 miles from Honolulu, we heard a huge explosion. It sounded as if a bomb had gone off. The plane started shaking violently, and we could barely see the instrument panels due to the vibrations. The plane started rolling, and I knew we couldn't let the aircraft roll on its back. We eventually turned off the right engine which helped, but the plane was still shaking.
After 35 chaotic seconds, we realized that the right engine was gone, and the on-board computer was frozen. I ended up doing all the calculations in my mind, and for the next 200 miles I had to drag the plane using full throttle on one engine, without going into a stall.
Landing in the ocean was not an option, as the waves would have ripped the plane apart at the speed we were descending. As we approached Honolulu, the visibility was minimal. My co-pilot and I had to do our own calculations to make sure we landed on the dot. After 40 harrowing minutes, we made an emergency and safe landing in Honolulu.
There were reports in the media that after the engine failure, passengers were taking videos of themselves saying goodbye to their loved ones. The experience must have been extremely unnerving for passengers and crew. What steps did you take to calm them down, and did you have any doubts yourself that the plane would land safely?
As commander of the aircraft, it is my duty to be transparent and truthful to passengers and crew. I told the passengers exactly what was going on, and those on the right side of the plane were naturally witnessing the catastrophe on their own. I informed everyone that we had controllability issues, but that we had three experienced pilots in the cockpit. I also told the flight attendants to prepare for ditching in case we were unable to land safely.
During the accident I had to make sure I was focused completely on landing the plane safely. There were 381 souls on board whose life depended on my piloting skills, and on a personal level, I had a sick father in the hospital with cancer who I had not said my goodbyes to. All I could think of was that today was not the day we would all die.
You have been awarded the prestigious "Superior Airmanship Award' by the Airline Pilots Association because of your actions. Please tell us more about this award.
The award is the equivalent of a Nobel prize or an Oscar. It has only been bestowed to a select number of pilots during its history. I was thrilled that the award was given to our team, and not solely to me.
We were presented the award in a ceremony in Washington D.C. There were numerous dignitaries in attendance, as well as the head of the Federal Aviation Administration (FAA), and the National Transportation Safety Board (NTSB).
A gentleman from NTSB spoke to me during the reception and said: "Captain, you have no idea what an honor it is to talk to a live pilot to explain an accident, rather than picking up the pieces from the bottom of the ocean and guessing what happened. Not only did you save the lives of everyone on board, but you also landed a $300 million plane with only damage to one engine."
Do you recall a particular incident in your life that attracted you to flying?
When I was nine years old, my dad took me to Mehrabad Airport in Tehran to look at the planes taking off and landing. I remember seeing these magical flying machines, but what stuck in mind was a Pan Am 747 taking off. My faith was sealed: I wanted to be a pilot.
I was 11 years old when I first went in the air in a glider. I started flying planes when I was 21 in California, and I became the youngest 747 pilot for United at age 24. My goal initially was to fly for Iran Air, but I was told that because I had a tooth filling, my application was declined. I never understood why a filling should be grounds for disqualification as a commercial pilot.
You left Iran at a young age. What was your family life like there?
My father was a chemistry professor and worked for Education Minister Farrokhroo Parsa. Because of his anti-regime views, he became a political prisoner and was absent for most of my life. My mom was straddled with five children, and at times there was no money coming in. I have four sisters whom to this day I am very close to.
After being denied a visa three times, I finally left Iran at the age of 18 with $200 to my name.
You have a new book coming out called "The Flying Lion." What is the book about and what does the title mean?
The Lion in the title has to do with my Zodiac sign. I was born in August, and because I'm a pilot I'm known as the Flying Lion. The book is autobiographical: about the underdog immigrant boy coming from Iran to the United States, becoming a pilot for United Airlines, and flying some of the most advanced jets in the world.
It also tells the story of a 16-year-old boy who was paralyzed from the neck down due to a motocross accident and told he was never going to walk again, who becomes a Shotokan Martial Arts expert. The book is about overcoming fears, overcoming physical problems, overcoming political upheavals, and recovering from financial problems.
I have been approached by both American and Iranian directors and producers and we are in negotiations to hopefully turn the book into a movie.
In addition to being a pilot and an author, you are a businessman, an entrepreneur, and a motivational speaker. Please tell us about your various businesses and hobbies.
Once I achieved my dream of becoming a 747 pilot, I wanted to do more with my life. Initially, I invested in real estate, bought a few properties, and then rented them out. I used the rent monies to start a commuter airline in Florida. We flew clients from Florida to the Bahamas, Key West, Naples, and Sarasota. The terror attacks of 9/11 impacted the aviation industry, but somehow, we managed to survive.
In 2003, the war with Iraq started and gas prices went through the roof. I had six airplanes, and we were burning 250,000 gallons of gas every year. The subsequent 2008-2009 financial crisis finally forced me to shut down the business. As a result, both my health and marriage suffered greatly, so I decided to pursue a more altruistic career.
I have always cared for others, and my goal now is to help people succeed. I currently give motivational speeches at leadership seminars and impress on those who attend that we are given all the equipment that we need to succeed in life. They just need to surround themselves with like-minded and positive-thinking individuals, and not be afraid to ask for help.
I am a firm believer in gender equality, and human rights for all. I enjoy participating in martial arts and try to meditate in my free time. I love to sail, and I am very active on social media and try to engage with my followers from across the globe.
Above all I am a proud father of four adult children. My oldest son wants to be a pilot and is currently undergoing flight training. My second son is on his way to medical school, my daughter is at Pepperdine University to become a corporate attorney, and my youngest daughter is in Hawaii practicing marine biology.