---
By Kayhan Life Staff
---
Iran Open Data (IOD) released a report on March 28 that said the Imam Khomeini Education and Research Institute, also known as the Mesbah Educational and Cultural Complex, has received 327 billion tomans (nearly $6 million) from the Iranian government in the past six years, the equivalent of the living expenses of 5,694 households in urban areas over the last seven years (based on the current exchange rate of 54,950 tomans to a U.S. dollar.)
IOD calculated that the "inflation-adjusted value" of the government's funding of the institute in the past eight years was nearly $16.5 million, based on the inflation rate in January 2023. The institute received $29 million between 2016 and 2023 (nearly $4 million a year on average), or the living expenses for 5,700 households in a major city.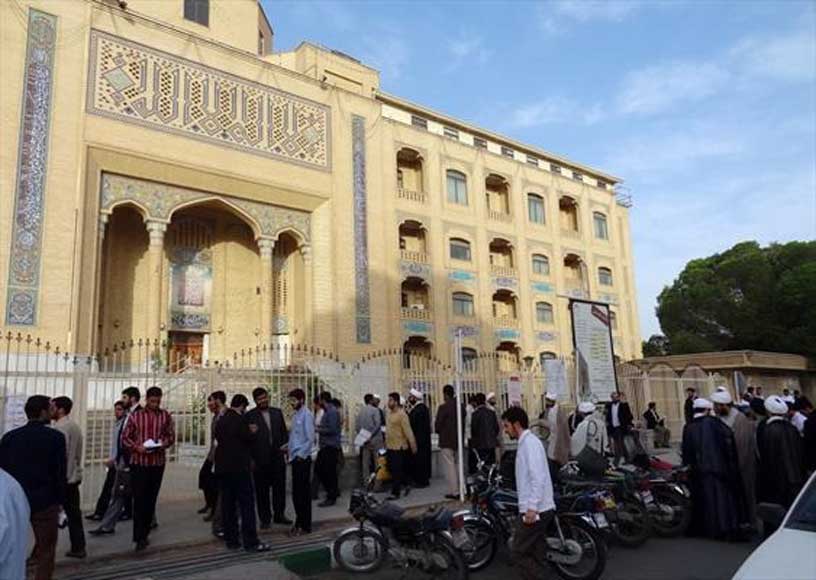 IOD calculated the inflation rate based on the cost-of-living index for families living in an urban area for the year. However, it used the 2021-22 budget bill already passed by the Majlis (Iranian Parliament) to estimate the cost of living for urban households, given that the data for 2022-23 has not been published yet.
The research focused on the Imam Khomeini Education and Research Institute budget based on the government's current funding. The institute reportedly has other sources of income and financial support.
For example, under Clause 14 of the government's Targeted Subsidy Budget, the institute received $455,000 and $146 million in 2021-22 and 2022-23, respectively. Given the lack of an official record for subsidy spending, it is unclear if the institute has received any money in previous years.
IOD's research suggests that because of its close association with the office of Iran's Supreme Leader, Ayatollah Ali Khamenei, the Mesbah Educational and Cultural Complex might also receive financial aid from organizations under the supervision of Mr. Khamenei.
Kayhan London reported that President Ebrahim Raisi's 2023-24 budget bill, submitted to the Majlis in December, called for increasing funds allocated to religious and ideological institutions.
The report added that the significant increase in the funds earmarked in next year's budget for Islamic propaganda, ideological centers, and religious institutions could stem from Iran's Supreme Leader Ayatollah Ali Khamenei's "explanation jihad," an effort to bolster the Islamic Republic.
The government's 2023-24 budget bill has earmarked $2.6 million for the Imam Khomeini Education and Research Institute. According to Kayhan London, the government annually increases its funding for the military, law enforcement forces, and religious and ideological institutions.
However, the paper argued that how some organizations spend their allocated funds needs clarification.
Ayatollah Mohammad-Taghi Mesbah-Yazdi (1935-2021), a former member of the Assembly of Experts, founded the Imam Khomeini Education and Research Institute in 1995. The institute is a Shia seminary and a center for ultra-conservative and extremist religious and ideological teachings.
Hojjatollah Mahmoud Rajabi is the current director of the institute. According to IOD, the government gave the late Mesbah-Yazdi 7,000 hectares of land in the center of Qom, 140 kilometers south of Tehran, to build the institute. The government reportedly pays for the seminary's running costs.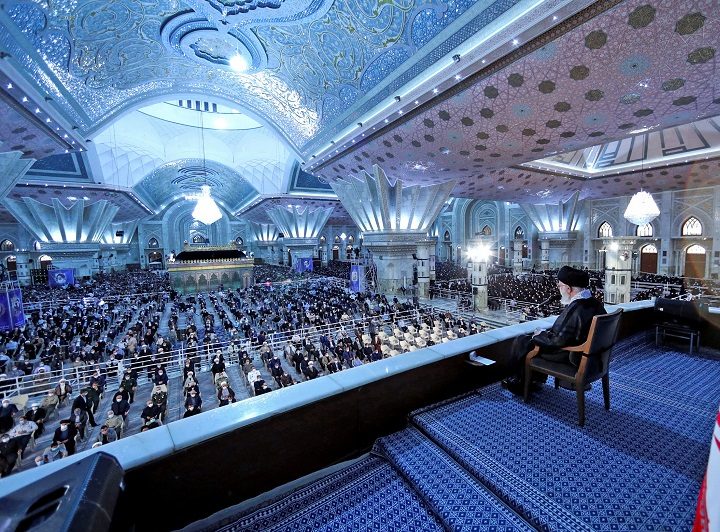 Mesbah-Yazdi was a faculty member at the Qom Seminary and the head of the AhlulBayt World Assembly. He was a staunch supporter of the Islamic Republic regime and a proponent of hardline conservative Islamic ideology.
During a Friday Prayer sermon in June 1999, he said: "If the public has irrefutable evidence of a conspiracy to overthrow the system, they must act, even if others chose not to take any steps to stop it. Resorting to violence is justified in such a situation."
"Devout Muslims must warn anyone who violates Sharia law," Mesbah-Yazdi said in 2001 at a mosque in Kerman, the capital of the southeastern province of Kerman. "The next step would be to alert the police, and if the Judiciary and law enforcement forces do not act, people can punish the offender themselves."
Similar Articles to This Post