---
---
A recent move by the Iranian government to release thousands of drug addicts from state-run shelters will worsen the COVID-19 epidemic in the country, Zahra Nejad-Bahram, a member of Tehran City Council, has warned.
Ms. Nejad-Bahram made the remarks during an interview with the semi-official Fars news agency earlier this month.
"Between 10,000 and 11,000 drug addicts who until recently were living in shelters under Article 16 of the Drug Act were released into the capital city Tehran," Nejad-Bahram said. "According to the Drug Control Headquarters, the closure of the shelters was in line with the government's social distancing directive to curb the spread of coronavirus."
"There are not enough shelters in the city to house all of these people," Nejad-Bahram explained. "Some 2,500 people live in 23 shelters in Tehran right now. These centers observe strict health and hygiene guidelines aimed at preventing the spread of coronavirus."
The Ministry of Health and Medical Sciences ordered drug rehabilitation and treatment centers in the country not to accept any new patients soon after the coronavirus outbreak in mid-March. These included 1,200 residential centers, 22 shelters under Article 16 of the Drug Act, 145 drop-in centers, 108 temporary shelters, 28 centers for dangerous drug-users, 27 treatment centers, and 40 rehab centers.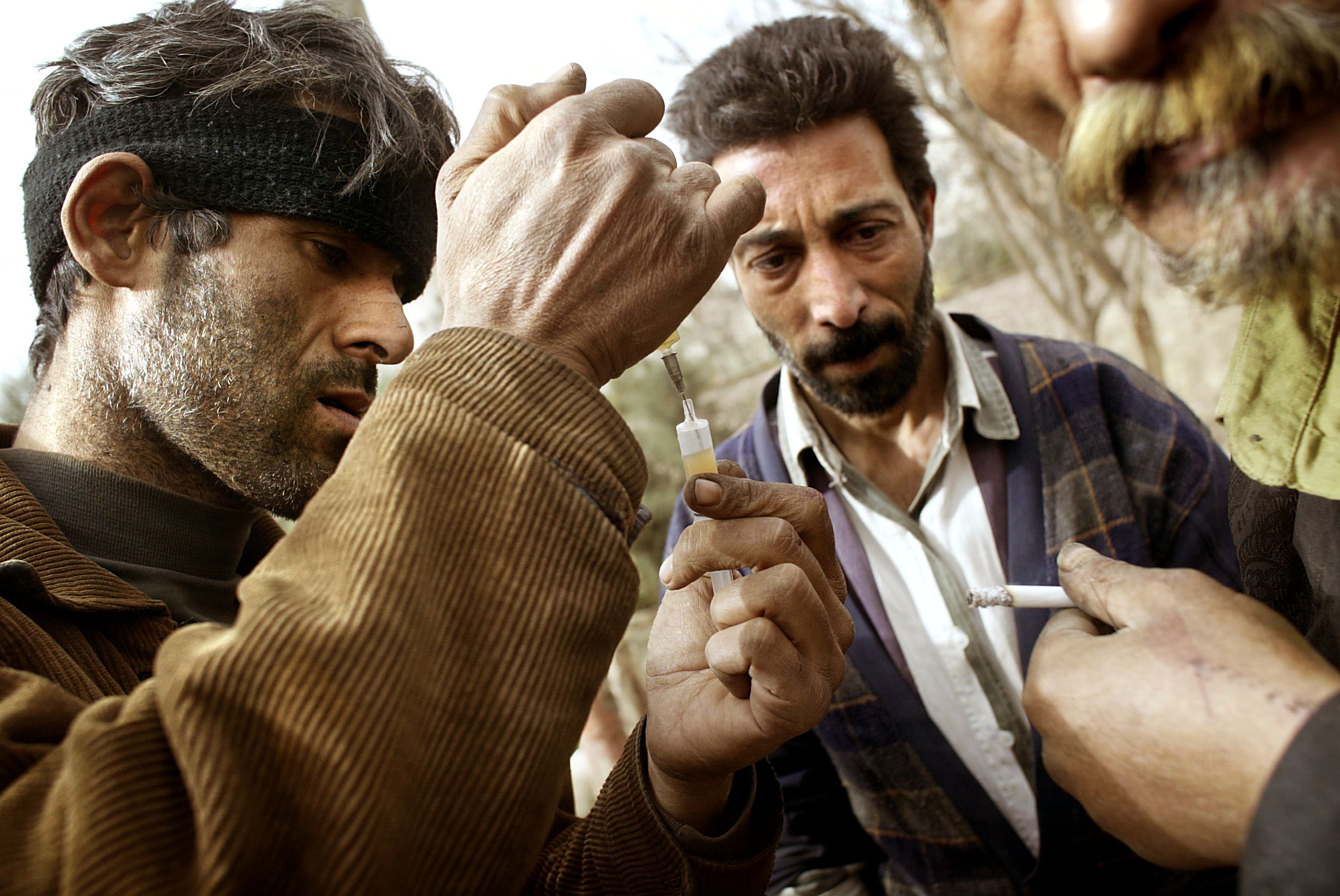 "We must do our utmost to fight COVOD-19," Nejad-Bahram noted. "The 11,000 drug addicts who had been housed in shelters under Article 16 until recently could be asymptomatic carriers of coronavirus. Many people have criticized the closure of these centers."
"The city council has written to the Center for Drug Prevention, the director of Welfare Council and the Tehran's Governor office, urging them to quarantine all homeless drug addicts," Nejad-Bahram said. "Most drug addicts have been ostracized by their families or have none. As a result, they live in the streets. That is their permanent home, which poses a real danger to the city."
"Releasing drug addicts from state-run shelters under Article 16 defeats efforts to stop the spread of COVID-19," Nejad-Bahram argued. "It is astonishing that potential carriers of coronavirus have been released into our communities. We expect the authorities to round these people up and isolate them in shelters provided by Article 16 where they can be regularly monitored and tested."
"Releasing homeless drug addicts has tarnished the city's image, and will further spread coronavirus in the capital Tehran," Nejad-Bahram warned.
Footage posted by Eskan News reportedly shows a massive crowd of drug dealers and addicts in Shush Square, a poor district in the south of Tehran. The accompanying tweet to the video clip said: "Dozens of drug dealers and their customers in Shush Square in Tehran at 3 AM on April 3. They are buying and selling drugs in the middle of [coronavirus] crisis."
Seyyed Malek Hosseini @SmalekH posted a series of photographs that reportedly show drug addicts in streets of Tehran on April 1. The accompanying tweet said: "Shush Square April 1, 2010. These people are residents of this city, and they do not sleep in cardboard boxes. Some are not even homeless. These drug addicts are the products of this society, but cannot look after themselves. The Law Enforcement Forces' effort to shut down drug treatment centers has finally become public knowledge. I am anxious about the health and safety of my colleagues who have to treat these people."
Not every health official in the country believes that releasing homeless drug addicts into the city poses a serious health risk to the community.
The Director of Welfare Organizations' Center for Drug Prevention and Treatment Farid Barati-Sadeh, has said that there was no evidence of widespread coronavirus infection among the homeless drug-users.
"The Ministry of Health and Medical Sciences has directed all medical schools in the country to monitor all high-risk groups including homeless drug addicts closely," Mr. Barati-Sadeh said in an interview with the Iranian Labor News Agency (ILNA) on April 3. "Except for a few cases, we have not detected widespread infection among the homeless drug addicts who gather in large groups is some parts of the city."
"Homeless people and drug addicts also receive help from the government," Barati-Sadeh pointed out. "The Welfare Organization and other agencies have worked hard to educate and inform these groups about social distancing and preventive measures. We have not seen the virus spread at an alarming rate in places where the homeless and drug addicts gather."
"Our mobile units travel through the city, warning addicts not to share needles and urge them to avoid large gatherings, and observe social distancing. We also warn them against picking up used [surgical] gloves and masks from trash bins in the streets," Barati-Sadeh noted. "Our health workers visit places where drug addicts hang out. They use thermometer guns to measure people's temperature and screen them. We transfer anyone with symptoms of the virus immediately to a hospital. They will receive the same treatment as anyone else."
"We follow orders as does the city which has now closed all public parks," Barati-Sadeh explained. "Addicts that used to gather in parks now hang out in street and alleyways. Many of them have changed their usual drug dens. It is our job to find these people and screen them. We and the city follow orders. The city should also come up with a plan regarding the homeless and drug addicts."
"Drug addicts and homeless people are also Tehran residents and are entitled to all public services," Barati-Sadeh noted. "We know that all the city-run shelters are overcrowded, which puts much pressure on the authorities. It is up to all of us to manage this extraordinary situation. We follow orders. We have been told not to accept addicts in our centers, but only advise them on health issues. We have to make sure they receive accurate information to stay safe."
"The Ministry of Health and Medical Sciences provides medical help and treatment to homeless drug addicts," Barati-Sadeh argued. "During its final meeting before Nowruz [mid-March], the Health Ministry's medical treatment committee halted the plan to quarantine all homeless drug addicts. We have followed their orders."
---
[Translated from Persian by Fardine Hamidi]