---
By Ahmad Rafat
---
When Syrian people poured into the streets on March 15, 2011, demanding sweeping political reforms, they did not expect their anti-government protests to spark a devastating civil war that still rages today.
The Iran-backed Syrian President Bashar al-Assad and his security forces turned peaceful civil obedience into a bloodbath.
Shortly after Russia and Iran entered the conflict, many Syrian military officers fled to Turkey and formed the Free Syrian Army (FSA). As the civil war spread through the country, the Syrian air force began bombing cities captured by armed opposition groups, killing many innocent civilians.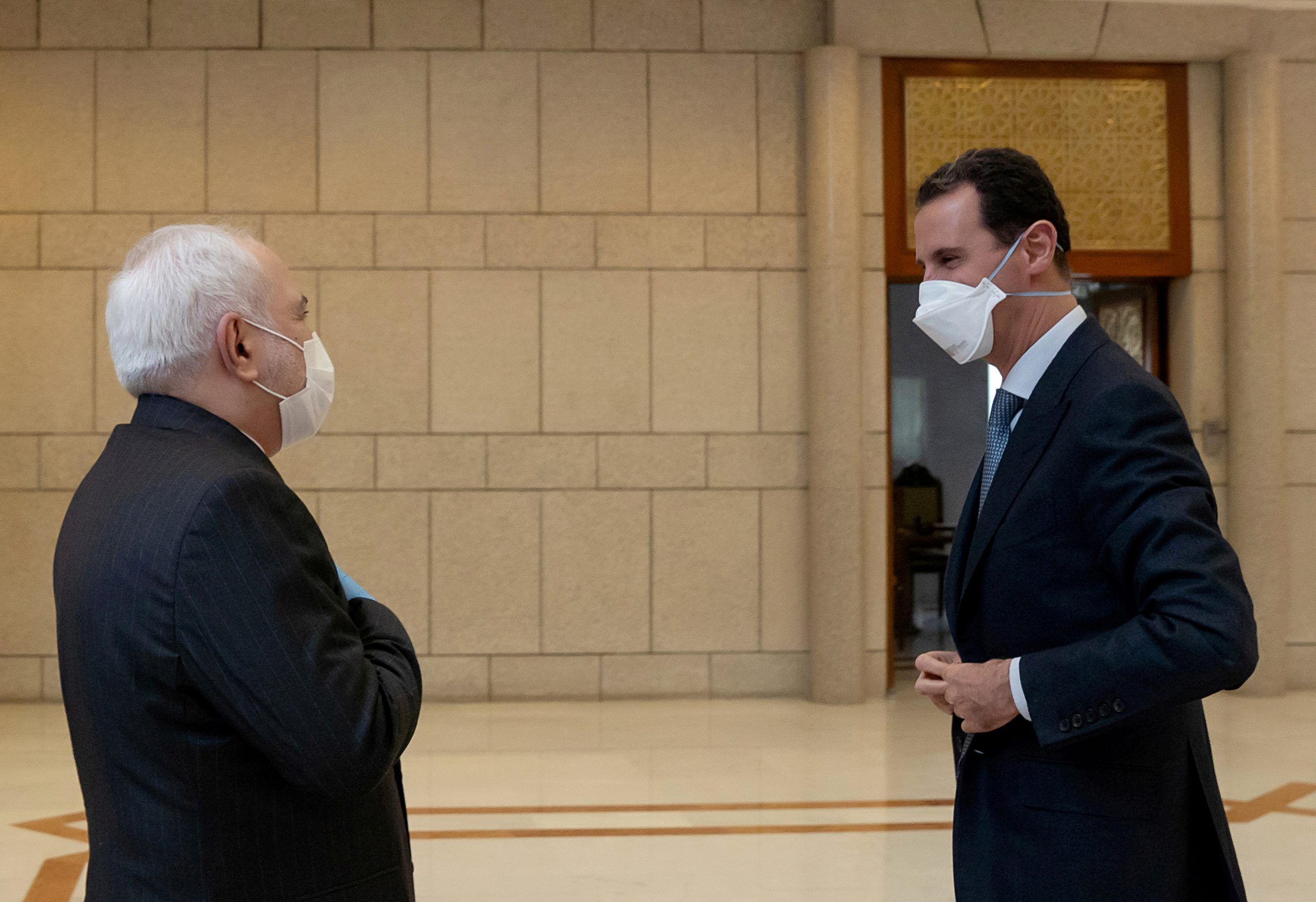 According to the London-based Syrian Observatory for Human Rights, 288,652 people have died in Syria since July 2011. Of that number, 117,388 were civilians and 22,254 were children. Other sources put the number of dead at 300,000. The conflict has left 2 million injured and forced 14 million people to leave their homes in cities and villages.
Close to 60 percent of the Syrian population cannot have one meal a day without UN aid agencies' help.
The UN and several countries have tried unsuccessfully to end the Syrian war.
UN Special Envoy for Syria Geir Pederson has been trying to launch a peace negotiation which includes representatives from the Syrian government, the opposition groups, the five members of the Security Council, Turkey, Arab countries, the European Union, and Iran.
Foreign ministers of Russia, Turkey, and Qatar met in Doha on March 11 to promote a political solution to Syria's 10-year conflict. Turkey and Qatar have supported the Syrian opposition. Although Russia has been trying to find a suitable replacement for Bashar al-Assad for the past year, it sided with his government in the previous nine years.
"We launched a new trilateral consultation process today," Reuters quoted Turkish Foreign Minister Mevlut Cavusoglu as saying. "Our goal is to discuss how we can contribute to efforts towards a lasting political solution in Syria."
ANALYSIS: The Love-Hate Relationship Between Iran and Russia  
Iran was the first country to support Bashar al-Assad, dubbed "the butcher of Damascus," and was his principal partner in the Syrian conflict for many years. However, Tehran's influence in Syria has diminished significantly in recent years.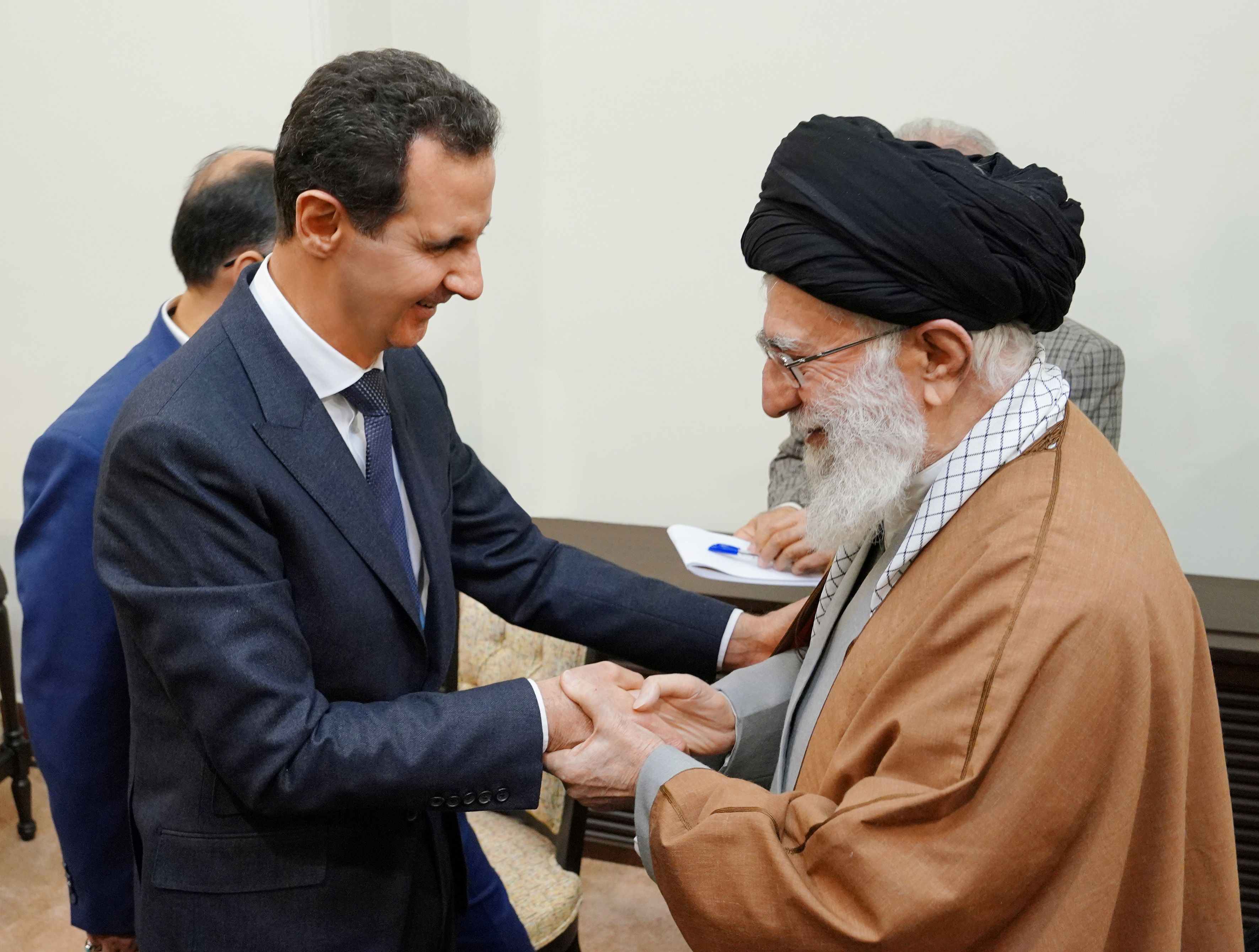 In the past few years, the Israeli air force has bombed 500 bases across Syria, housing members of the Islamic Revolutionary Guards Corps Qods Force (IRGC-QF) and militias fighting under its auspices. The Russian surface-to-air defense system operating in Syria has not engaged Israeli jet fighters, not even once, which shows that Moscow is trying to weaken Iran's influence in Syria.
In the past six months, Iran-backed Syrian Fourth Armed Division and Shia militias have clashed with Russia-backed Syrian Fifth Armed Division and paramilitary groups in the north, south, and east of the country.
On March 13, Russian forces took control of the Al-Thawra oil facility and Tuinan gas fields in southwest Raqqa Governorate in northeastern Syria after driving out Iran-backed Fatemiyoun Division (Liwa Fatemiyoun), comprising young Afghan fighters.
Al-Thawra oil facility produces 2,000 barrels of oil per day (bpd). Tuinan produces 3 million cubic meters of gas and 2,000 barrels of natural-gas condensate per day. US-backed Syrian Democratic Forces (SDF) control most of Hasakah's Rmeilan oil fields, near Iraq's borders with Turkey and Syria. The fields include 1,322 oil and 25 natural gas wells.
Iran had agreed to fund infrastructure projects in Syria in exchange for controlling these oil and gas fields. While Tehran supports Bashar al-Assad, Moscow is negotiating with the Syrian opposition. Russia takes advantage of every opportunity to weaken Iran's power in Syria.
According to some UN reports, Iran has spent a minimum of $6 million a year in Syria since 2011. That figure does not include the money Tehran pays to armed groups operating under the IRGC's auspices, including Fatemiyoun Division, Liwa Zainabiyoun Brigade (comprised Pakistani Shia fighters), Lebanese Hezbollah, the Holy Shrine Defenders (armed groups defending Shia shrines in Iraq and Syria), Iraqi paramilitary fighters in Deir Ez-Zur Governorate in eastern Syria and several local militias.
Syria has not paid a cent of the billions of dollars it owes Iran in imported goods because Bash al-Assad's government is broke. In 2013 Tehran agreed to provide financial aid to Damascus as long as Syria imported most of its goods from Iran. That is an ongoing arrangement. Iran exported some $1 billion worth of goods to Syria in 2020. Iran will not see any return on the money it has invested in Syria in the past decade.
International money pours into war-torn nations after peace returns to those countries and during the reconstruction periods. Russia and not Iran will probably lead Syrian reconstruction after the war ends. Tehran will not play a significant role in that process.
The reason for sidelining Iran is apparent, given the wealthy Gulf States will invest in Syria's reconstruction only if the country severs all ties with Tehran. Iran's control over Hezbollah and the Amal Movement (Hope Movement) dissuades the wealthy Arab countries to invest in Lebanon.
It is doubtful that Bashar al-Assad will be the winner of the next Syrian presidential election due to be held in the coming months, given Russia will promote its preferred candidate. Therefore, Moscow will have a place for Tehran in Syria's political future.
For the past few months, Moscow has been in talks with Syrian opposition groups, Arab countries, and Western powers, trying to find an alternate candidate to Bashar al-Assad who meets all parties' approval. Two names have been mentioned in recent days as Russia's top choices to lead Syria after the war, neither of whom supports Iran's presence in Syria.
Russia's first choice is Manaf Talas, a former Brigadier General in the Syrian Republican Guard and a member of the opposition, the Syrian National Council (SNC). Mr. Talas, who lives in France, also enjoys the support of several Arab and Western governments.
The other candidate whose name has been mentioned is Bashar al-Assad's older sister Bushra al-Assad, who supposedly has the support of the Alawite minorities which rule Syria. Bushra al-Assad emigrated to the United Arab Emirates (UAE) in 2012, after her husband, Assef Shawkat, the former head of the Syrian military intelligence, died under suspicious circumstances.
Although Bushra al-Assad has yet to receive the green light from the U.S. and Western powers, she has some support among Syrian opposition groups and the several Gulf States.
It seems the result of the next Syrian presidential election will signal the end of Iranian influence in that country.
This article was translated and adapted from Persian by Fardine Hamidi.
Similar Articles to This Post