---
VIENNA, Nov 22 (Reuters) – Iran is implementing its side of its nuclear deal with major powers, the U.N. atomic watchdog policing the pact reaffirmed on Thursday, two weeks after the latest wave of reimposed U.S. sanctions against Tehran took effect.
President Donald Trump said in May he was pulling the United States out of the 2015 nuclear deal for reasons including Iran's influence on the wars in Syria and Yemen and its ballistic missile programme, none of which are covered by the pact.
Germany, France and Britain have been scrambling to prevent a collapse of the deal, under which international sanctions against Tehran were lifted in exchange for strict limits being placed on Iran's nuclear activities.
Many Western companies have cancelled plans to do business with Iran for fear of breaching the sanctions Washington has put back in place. That has raised fears that Iran will breach the deal's nuclear limits, which are designed to keep it a year away from being able to build a nuclear weapon if it chose to.
"Iran is implementing its nuclear-related commitments under the Joint Comprehensive Plan of Action," International Atomic Energy Agency Director-General Yukiya Amano told a quarterly meeting of his agency's 35-nation Board of Governors.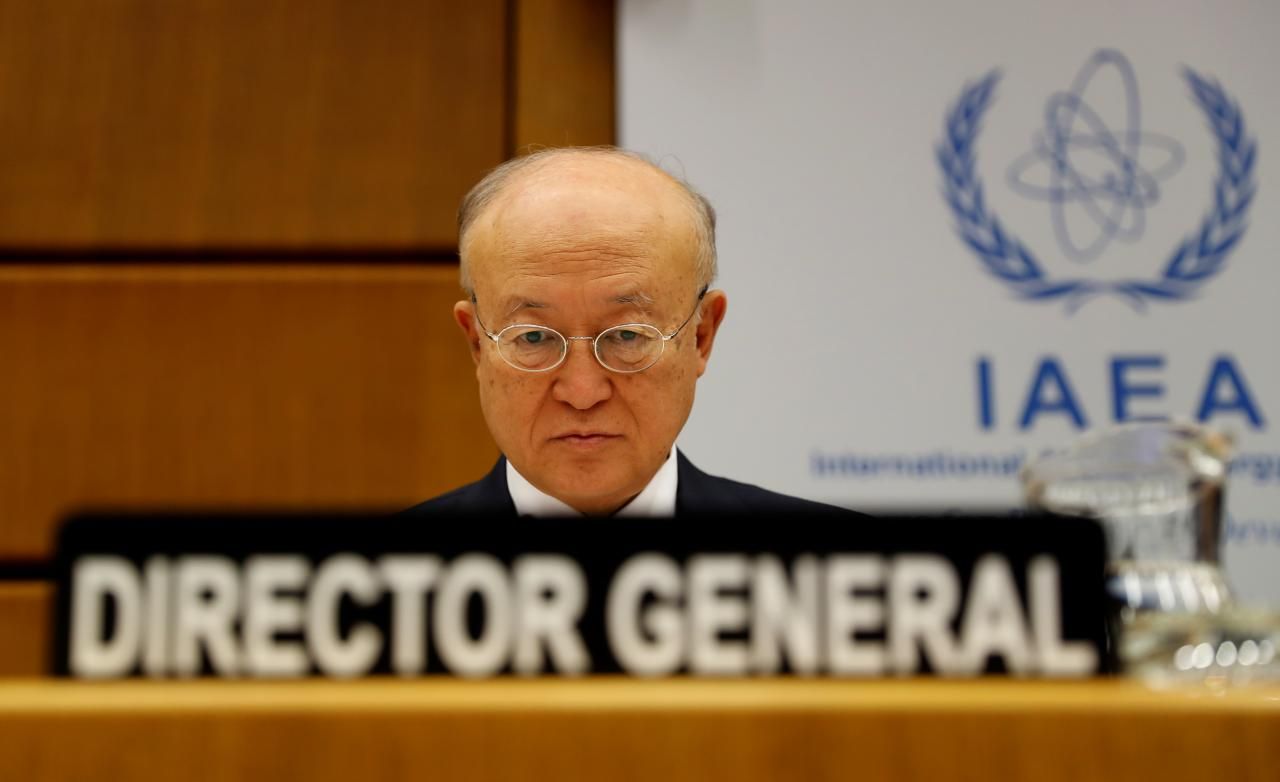 The JCPOA is the official name of the nuclear accord.
"It is essential that Iran continues to fully implement those commitments," he added, confirming the findings of a confidential report to IAEA member states last week.
Amano did not comment on the broader impact of U.S. sanctions, the latest round of which took effect on Nov. 5. Iran has warned it could scrap the deal if signatories France, Britain and Germany and their allies fail to preserve the economic benefits promised by its terms.
The European powers have been working on setting up a so-called special-purpose vehicle that would act as a kind of clearing house matching Iranian exports with EU exports in what amounts to a barter arrangement to circumvent U.S. sanctions.
But the countries they have approached to host it have declined, diplomats say, delaying the project and deepening doubt as to whether Europeans can counteract the bulk of U.S. sanctions targeting oil and other vital sources of income.
---
(Reporting by Francois Murphy Editing by Mark Heinrich)
---