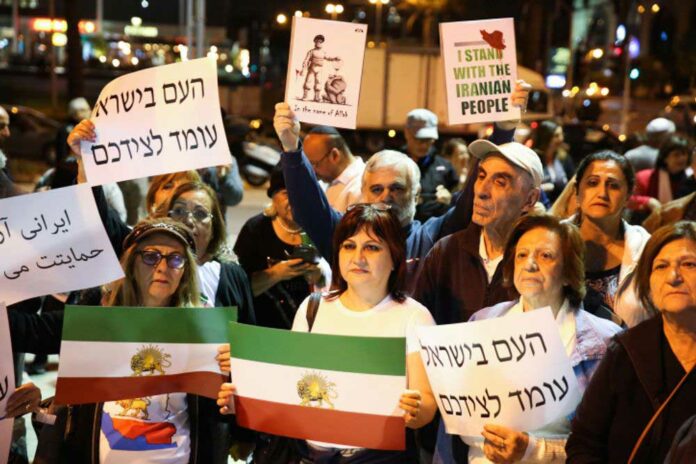 ---
By Kayhan Life Staff
---
The Iranian community in Israel has supported the nationwide protest in Iran sparked by the death of Mahsa (Zhina) Amini, a 22-year-old woman who died while in the custody of the morality police on Sept. 16. 
To better understand the views of Israelis on the ongoing protests in Iran, Kayhan Life recently spoke to the award-winning Israeli-born feature and documentary filmmaker Meital Cohen Navarro.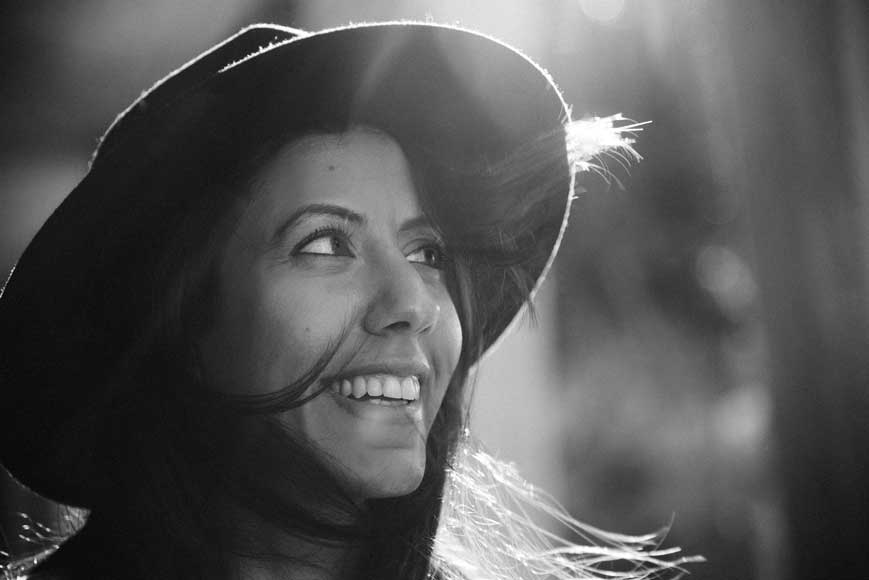 Cohen Navarro was born in a Yemeni-Moroccan Jewish family that emigrated to Israel in the early 1950s. She grew up in Israel and worked as a journalist in Africa. She has been living and making films in Los Angeles for the past five years.
Through her films, Cohen Navarro attempts to better understand herself and the world. Her principal focus are ethnic and religious minorities' struggle to safeguard their identity in individual countries.
Cohen Navarro's experience as a journalist enables her to detach herself from the narratives of her films and maintain an objective view of events. She has made several documentaries about immigrant communities struggling to maintain their ethnic and religious identities in developed countries.
Her first full-length film, "Over My Dead Body," was featured at the UK Jewish Film Festival in London in 2020. It was also screened at the Emerging Filmmakers Showcase at the American Pavilion in Cannes in 2022. 
Cohen Navarro is currently turning "Over My Dead Body" into a TV series. She is also working on two feature-length documentaries; one about Africa and the other about the life of a Holocaust survivor, Elisabeth Mann.
Can you tell us how Israelis view the recent nationwide uprising in Iran?
I am sure that public opinion supports the uprising in Iran and women's fight to empower themselves and achieve their rights, because Israel has been the only democracy in the region for several generations.
Contrary to news reports and stories on social media, most Israelis want peace, not war. Unfortunately, the U.S. media does not accurately reflect real Israelis' views and sentiments.
Israeli democracy is like U.S. democracy. Israeli society is progressive, promotes human rights, and believes in empowering women. There are extremists in every country, but Israel protects freedom of speech, gender equality, and religious, ethnic, and LGBTQ rights. These values do not exist in Israel's neighboring countries.
Growing up in Israel, we learn to love and respect our neighbors. These are fundamental values instilled in the psyche of all Jews living inside and outside Israel, and that is why I do not understand the ongoing tension and conflict between Israel and Iran.
Israelis support the freedom movement, and Iranian women fight for their rights. [Israeli] broadcast and print media have reported and analyzed the events in Iran extensively.
There has also been massive support for the Iranians on social media. People, especially those in constant contact with their friends in Israel, share these posts on social media. Israelis living in the country and abroad feel a deep connection with the Iranian people.
What is the view on women's crucial role in the uprising, and what do you think about it?
I know Iranian women are knowledgeable, creative, and progressive. Israeli and Iranian women are very much alike in that respect. Whether it is rooted in culture, Israeli women are resilient, charismatic, and highly motivated to establish their place in society and achieve their goals.
They are fighting for their beliefs and the future. Most Iranian women I have met are focused on these issues. There are deeply rooted ideas that could bring about social changes.
Iranian women should have control of their bodies and freely express their thoughts and feelings. They are proud to be Iranian, which unites them, and that is beautiful to see. 
From what I have seen, the Iranian-American community's love of its heritage overcomes ethnic and religious differences. Iranians from all ethnic backgrounds and religious beliefs (Christians, Muslims, Zoroastrians, Bahais, and Jews) live together in the U.S.
My Iranian friends, including the actors in 'Over My Dead Body,' participated in the protest to highlight the widespread unrest and Iranian women's fight for their rights.
I firmly believe the Iranian people's call for regime change is gaining momentum and will ultimately succeed. I hope the post-revolutionary mindset will promote positive ties between Iran and Israel. 
What will the relationship between Iranians and Israelis be after regime change? Do you believe constructive and positive rivalry will replace the destructive, adversarial, and hostile relationship between the two governments?
Political change in Iran will pave the way for establishing diplomatic ties with Israel and the start of a "constructive and positive rivalry." However, I see the future relationship between the two countries as cooperation rather than rivalry.
I do not doubt that Israel will support a liberal, democratic, and progressive Iran in the Middle East which focuses on serving the people. I hope they [Iran and Israel] share their experience and views on empowering women and working toward a bright future. 
I hope a healthy, positive, and constructive rivalry between the country paves the way for establishing an advanced democracy, which I believe is achievable. 
Similar Articles to This Post