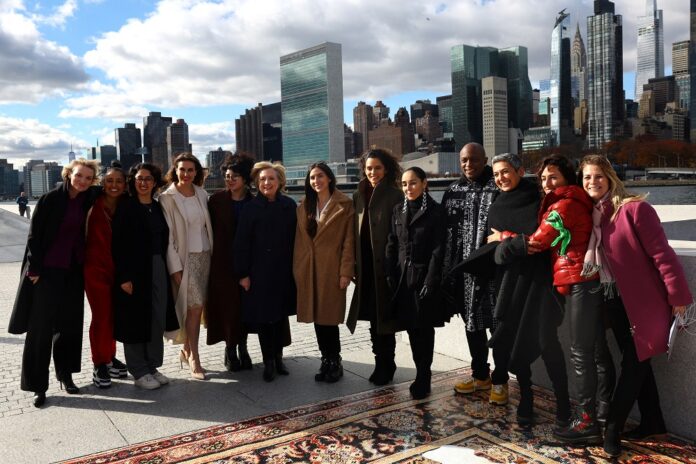 ---
By Kayhan Life Staff
---
Dozens of artists, academics, writers and cultural practitioners of Iranian descent have petitioned for government institutions of the Islamic Republic of Iran and their affiliates to be boycotted, and demanded that they be barred from carrying out cultural and educational activities internationally.
The petition comes amid a nationwide uprising in Iran sparked by the mid-September death of 22-year-old Mahsa Amini while in the custody of the morality police. The uprising, now in its third month, has spread from a demonstration against the mandatory hejab to a widespread call for regime change.
In their Nov. 22 petition, the artists, writers and cultural practitioners said they "pledge to do their utmost" to carry out objectives including:
"boycott governmental institutions of the Islamic state of Iran and their covert affiliates, and prevent them from having any presence in international arenas of arts, culture, and education;"
"stand against the regime apologists who misappropriate anti-imperialist discourses in the West or other parts of the world to deflect attention away from the well-documented state violence committed against the people;"
"support our counterparts and collaborators who stand against the atrocities and abuses of human rights in Iran, using our intellectual and cultural leverage and capabilities."
One of the group's members, the London-based curator Vali Mahlouji, said he had been following these guidelines for years.
"People like myself have already boycotted working with institutions linked to the state in Iran for a decade," Mahlouji said in an interview with Kayhan Life. "I have refused to work with the Tehran Museum of Contemporary Art, the Ministry of Culture, and the Center for Performing Arts. I never allowed [Iranian] Embassy money into my projects with UK institutions, and never got sponsorship from individuals or any institution linked to the Islamic Republic of Iran."
He noted that within the Islamic Republic, there was a "complex web of state-backed policies and institutions" whereby "independent galleries and auction houses with financial ties to the state" received the backing of collectors and patrons whose "modus operandi" was not to "destabilize the status quo."
'Illegal' Antiquities Auction in Tehran Criticized by Tourism Ministry, Shirin Ebadi
There was also "a dominant intellectual narrative perpetrated by historical and curatorial circles inside and outside Iran" that was in line with the discourse of the Islamic Republic and its agents, he said.
In an earlier statement issued in October, more than 6,000 cultural professionals gave their backing to Iranian art students who were facing arrest and repression as part of the ongoing unrest.
Hillary Clinton Joins Public Campaign Against Iran's Presence on UN Commission
Similar Articles to This Post