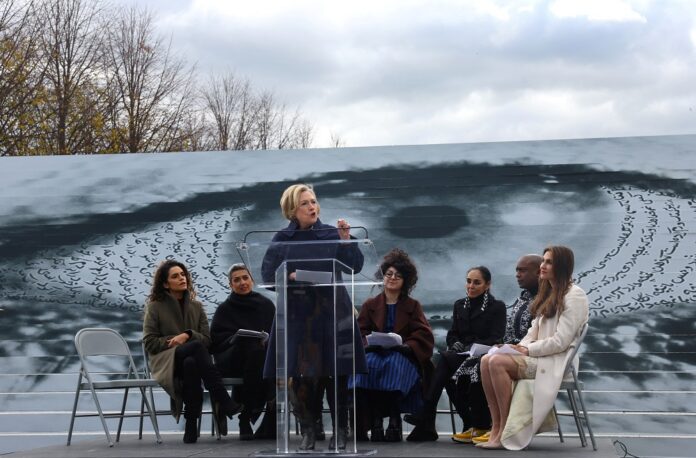 ---
By Firouzeh Nabavi
---
Former U.S. Secretary of State Hillary Rodham Clinton joined a group of Iranian-born activists and artists on Nov. 28 to demand that Iran be removed from the United Nations Commission on the Status of Women.
Clinton was at the unveiling of a multi-media art installation titled "Eyes on Iran," positioned at FDR Four Freedoms State Park across from the UN headquarters. Also present at the unveiling were Human Rights Lawyer Gissou Nia; artists Sheida Soleimani and Shirin Neshat; and actor and singer Sepideh Moafi.  Grammy award-winning singer Jon Batiste performed at the event.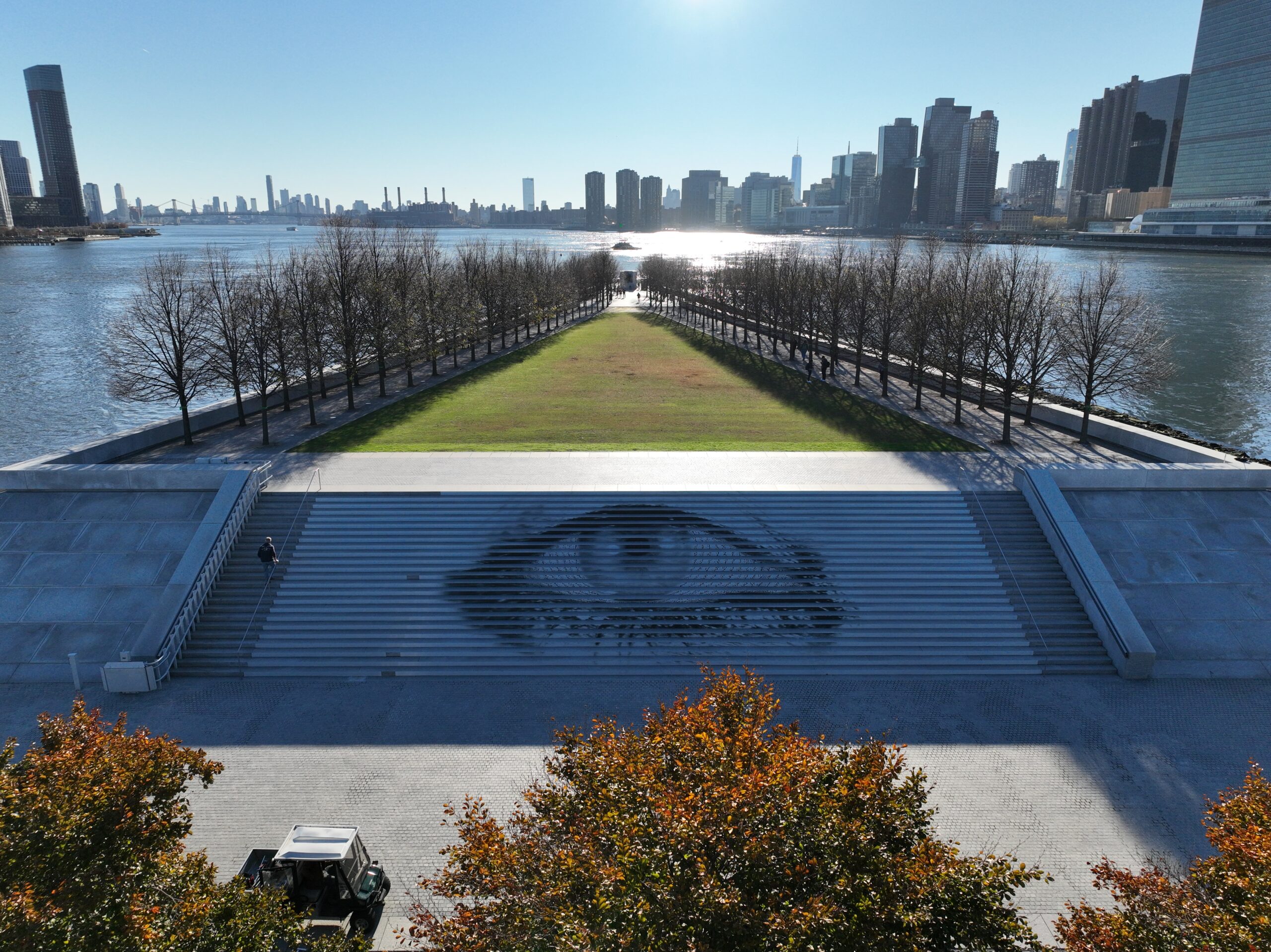 "We are calling on the world to take more action, starting at the United Nations. We must remove Iran from the U.N.'s Commission on the Status of Women. The fact that Iran is a member is a bitter irony," Clinton said at the Monday event.
"What we are seeing is a revolution led by young women who are just not willing to live with the loss of freedom being imposed upon them," Clinton added.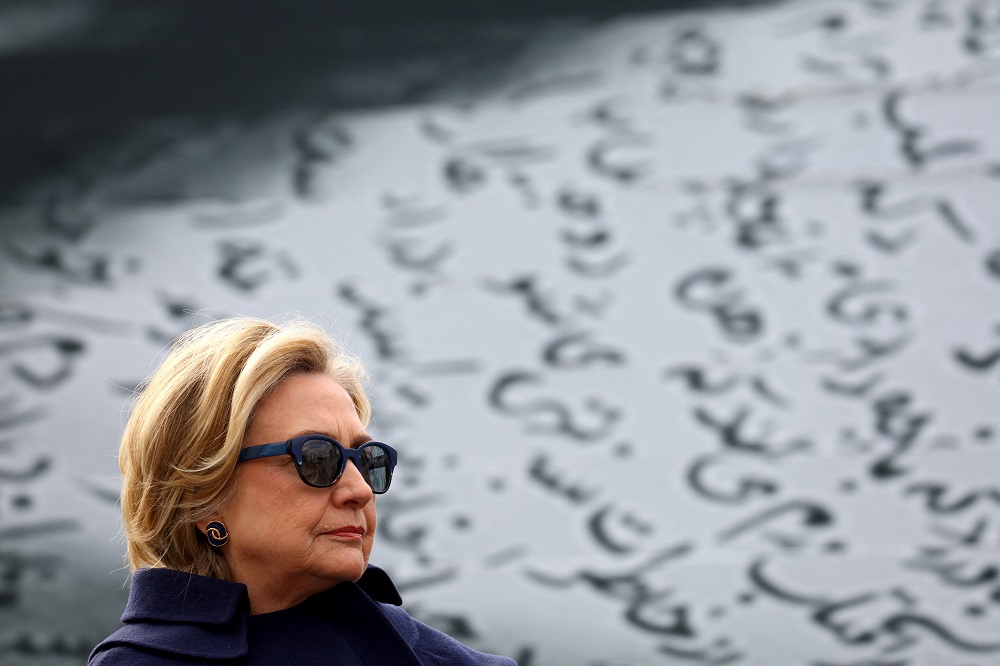 Iran has been in the throes of a national uprising since the mid-September death of Mahsa Amini, a 22-year-old woman who was arrested by Iran's morality police for a breach of the country's compulsory hijab rules. The protests are now in their third month and have turned into widespread demands for regime change.
The "Eyes on Iran" installations consist of representations of eyes. They face the UN, and symbolize the world placing Iran on watch.
As part of the initiative, "Eyes in the Sky" billboards will also fly in Miami and New York. And on Dec. 4, the superstar artist JR will present an interactive art installation.
The aim of the "Eyes on Iran" installations is to spread the message of Woman, Life, Freedom, a campaign for Iran's removal from the UN Commission on the Status of Women.
In October, Clinton and women leaders from more than 14 countries petitioned for Iran's removal in a two-page published in The New York Times. Since then, nearly 100,000 others have signed the petition, including Prime Minister Jacinda Ardern of New Zealand and  Canadian Deputy Prime Minister Chrystia Freeland.
Similar Articles to This Post