---
By Ahmad Rafat
---
The Belgian Parliament is expected to pass a treaty with Iran on July 14, paving the way for an Iranian diplomat, Asadollah Assadi — who was convicted of terrorism charges and sentenced to 20 years in prison in 2021 — to return to Iran.
On July 6, the bill passed its first reading with a vote of 10 to 5 in the Belgian Parliament's Foreign Relations Committee. It will most likely pass a final vote in the open session of the parliament on July 14. All seven parties in the current coalition Belgian government have said they will vote for the bill.
Belgium Provisionally Clears Contentious #Iran Prisoner Swap Treaty

The foreign relations committee of Belgium's lower house debated the treaty for more than six hours over two days before finally approving it.

— Kayhan Life (@KayhanLife) July 6, 2022
Passing the draft law by the Belgian parliament will allow all Iranian prisoners with dual nationality to serve their sentences in their native country.
On June 10, 2018, Mr. Assadi, a diplomat at the Iranian Embassy in Vienna, was arrested by German police in Bavaria while driving to his house in Austria. The arrest resulted from cooperation between Belgian, Austrian, French, Luxemburg, and German police and security agencies. They were reportedly tipped off by the Israeli intelligence agency, Mossad.
Assadi had political immunity in Austria because he worked as a diplomat at the Iranian Embassy, but not in Germany, where he was apprehended.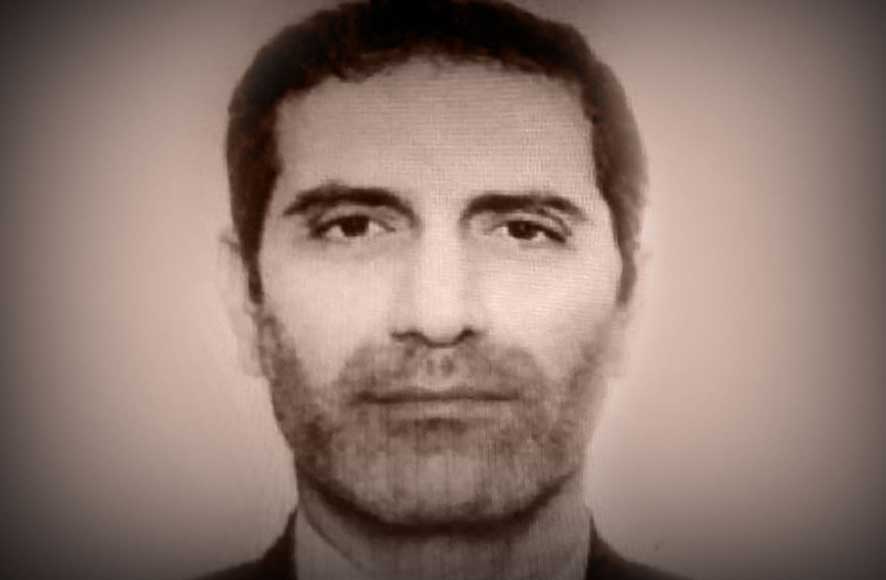 A few days before his arrest, Assadi had met a Belgian couple of Iranian origin, Nasimeh Naami and Amir Saadouni, at a Pizza Hut in Luxembourg. They were being watched during their stay in Luxembourg by local intelligence.
Ms. Naami and Mr. Saadouni were arrested in Brussels with half a kilogram of explosives and a detonator. They admitted receiving a package from Assadi but denied knowing what was inside.
However, a report by Belgium's bomb disposal unit explained how the Triacetone Triperoxide (TATP) explosive, an antenna, and a remote-control finger-operated button transmitter (RTF) were carried.
All three were charged with an attempted bombing of a gathering of the National Council of Resistance (a political coalition group opposing the Islamic Republic) in Villepinte, a northeastern Paris suburb.
A fourth man, the Belgian-Iranian poet Mehrdad Arefani, was arrested in Paris and accused of being an accomplice.
Prisoners Swap Between the Belgium Kingdom and Islamic Republic of Iran
On Feb. 4, 2021, a court in Antwerp, Belgium, handed Assadi a 20-year prison sentence for "attempted murder and involvement in terrorism."
The court also handed Nasimeh Naami and Amir Saadouni an 18-year sentence, and the third defendant, Mehrdad Arefani, a 17-year sentence.
Although similar treaties exist between many countries, the one currently being examined in the Belgian parliament seems to have been designed for releasing Asadollah Assadi.
Similar agreements do not give people with dual nationality convicted of human trafficking and terrorism the option to serve their prison sentences in their native country.
However, the broad language of the treaty currently under review by the Belgian parliament is open to interpretation.
"The treaty on prisoner swap applies to any Iranian or Belgian citizen convicted in either countries' courts and has been incarcerated or deprived of their freedom," the text says.
The agreement seems to include anyone convicted of terrorism acts.
Under the treaty, the destination country for the prisoners can reduce their sentences or even release them based on its laws, but cannot retry the person for the same offense, which means that upon his arrival in Iran, Asadollah Assadi could receive a hero's welcome and be freed immediately.
The Iranian-Belgian journalist, Fred Petrosian, told Kayhan Life: "By passing this treaty, the Belgian government will give the Islamic Republic the green light to use the country as a base for its terrorist operations in Europe. Even if the culprits are captured and convicted, they can return to Iran after serving one year of their prison sentence."
"If passed, the treaty will allow the Islamic Republic to carry out terrorist operations in Belgium and even the entire Europe with impunity," Mr. Petrosian said.
"The Belgian government could not reach this agreement with the Islamic without the support of European countries involved in Asadollah Asadi's case, including France, Austria, and Germany," Petrosian argued. "That is why no European country has reacted to this measure by the Belgian government."
The Iranian opposition and many human rights groups have criticized the draft bill, saying it would give the green light to the Islamic Republic to "dispatch its terrorists" to Europe. Some Belgian media outlets have expressed the same view on the issue. A group of U.S. lawmakers has also written a letter to the Belgian government, urging it not to pass the measure.
ANALYSIS: How Hostage Taking Is An Integral Part of Iran's Foreign Policy
"Belgian lawmakers must urgently ensure that a bill enacting a bilateral treaty between Iran and Belgium is fully consistent with Belgium's obligations under international human rights law. In particular, the bill should include adequate judicial safeguards to prevent the treaty from being used to grant impunity to state officials and agents responsible for serious human rights violations and crimes under international law," Amnesty International said on July 5.
"This shameful deal should be cancelled".

This deal opens a back door for terrorists and makes belgium a safe haven for the murder and terror of the Iranian ayatollahs.

Stop the deal! pic.twitter.com/gRwatqwWy0

— Darya Safai MP (@SafaiDarya) July 5, 2022
"There is a significant risk that Iranian dissidents abroad will face increased threats and attacks from agents of the Islamic Republic of Iran if the international community, including Belgium and other European governments, cannot ensure accountability for human rights violations and unlawful acts committed by the Iranian authorities extraterritorially to crush freedom of expression and peaceful dissent," the statement added.
Darya Safai, an Iranian-Belgian politician, who has been a member of the Belgian Chamber of Representatives for the New Flemish Alliance (N-VA), a Flemish nationalist and conservative political party, since 2019, believes the passage of the bill will pose a threat to the opposition groups in Belgium.
"Black day for Belgium. Undermining our security to give in to blackmail from the Ayatollahs," Ms. Safai tweeted on July 6. "This deal makes Belgium a haven for terrorists. The government should be ashamed. Can those who voted for #Iran-deal still look in the mirror?"
Safai's fellow N-VA member, Theo Francken, tweeted on July 4: "A total disgrace. Belgium paves the way to send convicted terrorists to Iran."
However, Belgian Justice Minister Vincent Paul Marie Van Quickenborne urged the parliament to pass the bill, arguing that the Belgian government's principal duty was to "free innocent people from the authoritarian Iranian regime."
"There are lives at stake," Mr. Van Quickenborne noted. "Our government has a moral duty to concern itself with the fate of innocent Belgian hostages."
Van Quickenborne's remarks show that the release of Assadi is a direct response by the Belgian government to the Islamic Republic's threats.
Some Belgian sources claim the threats are real and very serious. Although the Belgian government submitted the bill to the parliament on June 29, the discussions on the treaty started in January.
Ultimately, Iran and Belgium agreed on the treaty's language in March. The agreement's text was completed in a meeting between Belgian Prime Minister Alexander De Croo and Iranian Foreign Minister Hossein Amiri Abdollahian held on the sideline of the World Economic Forum in Davos, Switzerland, on May 29.
July 14 could be an important day for the movement seeking justice in Iran, provided Sweden stands firm against the Islamic Republic's threats. A court in Stockholm will announce its ruling on Hamid Nouri's case during a press conference on July 14.
Hamid Nouri allegedly supervised the mass executions of political prisoners in the summer of 1988 when he was reportedly a deputy prosecutor at Iran's Gohardasht Prison in Karaj, 20 kilometers west of Tehran.
Mr. Nouri was purportedly working under Judge Ebrahim Raisi (the current Iranian President), a member of the so-called "death committee," which allegedly expedited political prisoners' executions in Gohardasht Prison, started in August 1988 and lasted for five months.
The "death committee" was formed following an order by the late Ayatollah Ruhollah Khomeini, the founder of the Islamic Republic, to review prisoners' sentences and expedite their executions. The judges reportedly spent only a few minutes reviewing each case before sentencing a prisoner to death.
Swedish police arrested Nouri under international law at Stockholm airport in 2019 as he arrived to visit relatives, following a complaint by several prisoners who had survived the 1988 mass executions at Gohardasht Prison.
Prosecutors in the case asked the Stockholm court to hand Nouri a life sentence, which is the maximum punishment allowed under Swedish criminal laws. Sweden abolished the death penalty in 1921.
Although the mass killing of political prisoners and dissidents in the summer of 1988 was a "crime against humanity," the prosecutors charged Nouri with "war crime" and "premeditated murder" because of legal restrictions in Sweden.
Nouri's trial began on Aug. 10, 2020, in Stockholm District Court's Room 37. A jury of two judges and four public members concluded its work on May 4. There were 93 court sessions in total. The court heard testimonies from 34 witnesses, 26 plaintiffs, and 12 experts. They were questioned and cross-examined by judges, defense attorneys, and prosecutors.
Although Swedish courts usually issue their rulings in written forms to the prosecutor and other relevant parties, the court will read its verdict on Hamid Nouri's trial in an open session.
The Islamic Republic started pressuring the Swedish government on the first day of Nouri's trial. Iranian authorities have arrested three Swedish citizens, hoping to get Nouri back in prisoner swaps.
A week before the end of the trial, the Iranian Foreign Ministry summoned the Swedish ambassador to Tehran, Mattias Lentz. Iran reportedly threatened Sweden with a "hard revenge" during the meeting.
A few days later, Iranian Foreign Minister Hossein-Amir Abdollahian reportedly repeated the same threats during a telephone conversation with his Swedish counterpart Ann Christine Linde.
Mr. Abdollahian reportedly described the charges against Nouri as "unfounded," demanding for his "immediate" release and warning that the trial could "impact the relations between the two countries."
Although the Swedish Judiciary is an independent body, some believe the court may hand Nouri a light sentence, paving the way for a prisoner swap and releasing Swedish citizens held hostage in Iran.
A Swedish journalist told Kayhan Life: "Nouri can be released immediately if the court hands him a four-to-five-year prison sentence. He can return to Iran and be welcomed as a national hero."
"In the Swedish justice system, time served in solitary confinement during the pre-trial is multiplied by two and then deducted from the final prison sentence. Nouri has spent 32 months in prison since his arrest, which under Swedish law counts as serving 64 months," the journalist explained.
"Therefore, a six-year prison sentence will be agreeable to the Islamic Republic and allow the Swedish government to save face and the country's judiciary from maintaining its independence," the journalist added. "The prosecutor, Christina Linhoff Carlson, has asked the Stockholm court to hand Nouri a life sentence."
Similar Articles to This Post