---
By Kayhan Life Staff
---
Seyyed Mohammad-Saleh Hashemi-Golpaygani, secretary of an Iranian state board on moral propriety, has said hijab violators will not face criminal charges but must pay a cash fine instead.
In comments reported by the Islamic Republic of Iran Broadcasting (IRIB) News Agency on Aug. 15, Mr. Hashemi-Golpaygani said: "Under the 'Chastity and Hijab' scheme, hijab violation is not a severe crime but a fine-only offense. The offender will not be charged with a crime but must pay a fine."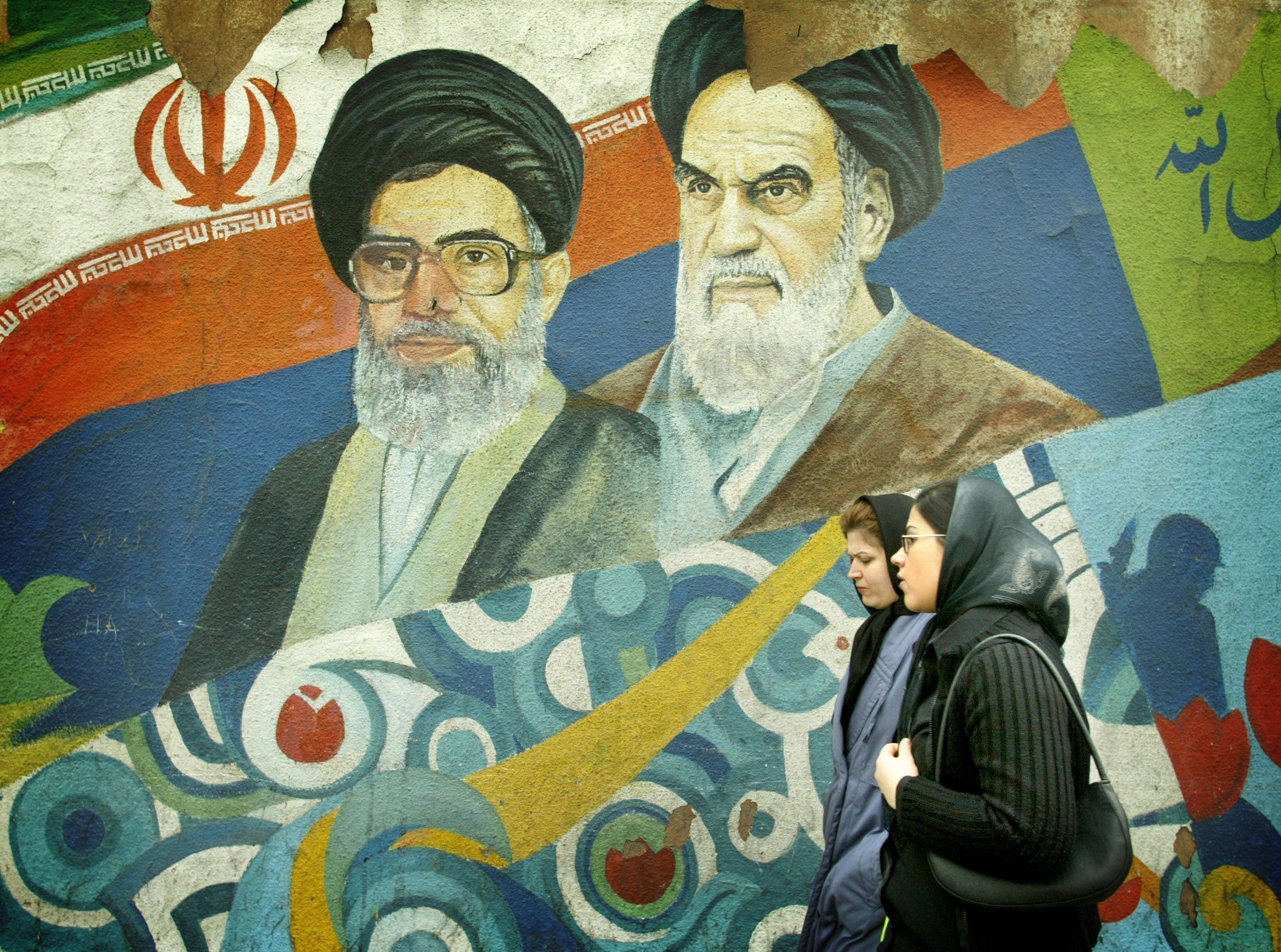 "We believe that making certain things illegal will not address the current situation," Hashemi-Golpaygani argued. "For instance, if we were to ban zip-fly trousers, then all we can do is to seize them from the stores in the city. However, some people will continue to make them in their underground workshops. Also, someone may want to wear that in their home, which is fine. However, the seller and buyer must pay the tax on the trousers."
Iranian President Ebrahim Raisi and his ultraconservative government are reverting to heavy-handed tactics used by the "Revolutionary Committees" and Islamic fundamentalists in 1980 to enforce a restrictive dress code, punishing hijab violators and men who wear short-sleeve t-shirts or shirts.
Another ordinary day in the Islamic Republic of Iran. The morality police arrest & violently haul a woman into a van for showing too much hair. When she resists, they beat her up & throw her off the van. This regime has been terrorizing women for years

— Vahid Yücesoy ?? (@vahid_yucesoy) August 20, 2022
Iranian Woman's TV Confession On Hijab Is First Of Its Kind, Rights Expert Says 
The Hijab and Chastity scheme has further empowered the Guiding Patrol (Morality Police) to harass and intimidate girls and women.
The Chastity and Hijab scheme and strict Islamic dress codes for men and women appear to be not only a tactic by the Islamic Republic to control every aspect of people's lives, but also a money-making scheme.
On July 6, President Raisi ordered the Supreme Council of the Cultural Revolution to enforce the "Hijab and Chastity Law." Mr. Raisi accused the "enemies of Iran and Islam" of using global TV channels and social media to "spread corruption and target cultural, religious principles."
However, the Supreme Council of the Cultural Revolution, which adopted the "Hijab and Chastity" measure in 2005, is not a legislative body and cannot pass any laws. The Majlis (Iranian Parliament) debates and passes government bills which the Guardian Council must subsequently ratify before they become law.
Since Raisi's directive, many senior state officials have joined the renewed effort to enforce the mandatory hijab in government offices and public places.
EXCLUSIVE – U.N. Expert Backs Probe into Iran's 1988 Killings, Raisi's Role
Hashemi-Golpaygani praised the officials who enforced the "Hijab and Chastity" scheme in government offices.
"One of the most notable achievements of '21 Tir Base' (July 12 Base) is the 'Hijab and Chastity' scheme, under which offices with mostly male workers have stopped employing women and vice versa," Hashemi-Golpaygani noted. "Also, male managers have stopped hiring female secretaries."
"Since last year, several government agencies in the country have designated separate workspaces for male and female employees," Hashemi-Golpaygani explained. "However, more offices have enforced this rule since July. Any employee that violates the new guideline can be summoned by the disciplinary committee, which would decide if the person should be reprimanded or even fired."
The Islamic Republic has designated July 12 as "Hijab and Chastity Day."
Saleh Rahimi, the Governor of Bushehr, capital of the southern province of Bushehr, recently said: "Male and female employees in government offices must work in separate rooms. Our female colleagues must wear a chador [full-length veil] when attending meetings at the City Hall. Any manager failing to enforce the rule will be reprimanded."
The "21 Tir Base" in Mashhad has enforced the Hijab and Chastity scheme, banning men from wearing "Western clothes," including ties, bow ties, t-shirts, slim-fit shirts, see-through shirts, trousers with zippers, and gold jewelry and accessories.
Hashemi-Golpaygani criticized the state media and cultural institutions for not promoting the mandatory hijab.
"In [this] revolutionary government, the Ministry of Culture and Islamic Guidance issued a permit to a film that questioned [the principle of] enjoying what is right, with a sale revenue several times greater than the budget of the [moral propriety] board," Hashemi-Golpaygani noted.
"Unfortunately, the IRIB did not cooperate with the Board in the decade of reviving [the principle of] enjoying what is right. It did not make a single film or clip about enjoying what is right," he explained. "
Similar Articles to This Post