---
---
24 Dec – Ayatollah Mahmoud Hashemi Shahroudi, former chief of Iran's Judiciary and Chairman of Iran's Expediency Discernment Council, has passed away. An earlier report by Iran's official news agency IRNA suggested that the cleric had lapsed into a coma while battling a brain tumor and was not legally dead but unconscious. Iran media outlet Press TV confirmed Monday evening that Shahroudi died on Monday morning after experiencing renal and intestinal failures at Tehran's Khatam al-Anbiya Hospital.
---
---
Shahroudi fled to Iran from Germany in January after a coalition of civil rights organizations asked German authorities to investigate the ayatollah for sanctioning alleged human rights abuses while he was head of the Iranian judiciary between 1999 and 2009. Charges brought by the coalition included mass executions of adults and children, and the torture, rape and killing of Iranian-Canadian photojournalist Zahra Kazemi. 
The cleric had been placed in Khatam al-Anbiya Hospital's intensive care unit. Reports from Canadian news outlet The Star confirmed that Shahroudi had initially been hospitalized in Hanover where he was receiving treatment for a brain tumor.
The cleric's whereabouts in Germany had been a secret until exiled Iranians revealed his location, which was then confirmed by the German government. The decision to allow Shahroudi into Germany for medical attention caused controversy and led to Iranian dissidents staging a protest outside the hospital. 
According to Reuters, a representative of the German Prosecutor's office said that a legal complaint against the cleric had been received and was being examined. Shahroudi left Germany before officials could investigate the charges raised against him. The group, which was made up of Iranian human rights NGOs, international lawyers and German politicians, had gathered testimony, eyewitness accounts and documents from the period during which Shahroudi presided over the revolutionary courts. Volunteers were enlisted to collect and organize evidence to support the charges which focused on crimes against humanity. Among the pieces of evidence handed over to German authorities were several witness statements from individuals imprisoned and tortured at the Kahrizak detention centre during the 2009 post-election protests in Iran.
The evidence also included a supporting letter from Nobel Peace Prize winner, Shirin Ebadi, Iran's first female judge and a prominent civil rights campaigner. In her letter Ebadi urges the German government to hold Shahroudi responsible for human rights abuses: "Mr. Shahroudi is directly responsible for the appointment of judges and prosecutors that have been responsible for persecutions and systematic violations of fundamental human rights. He must be held accountable."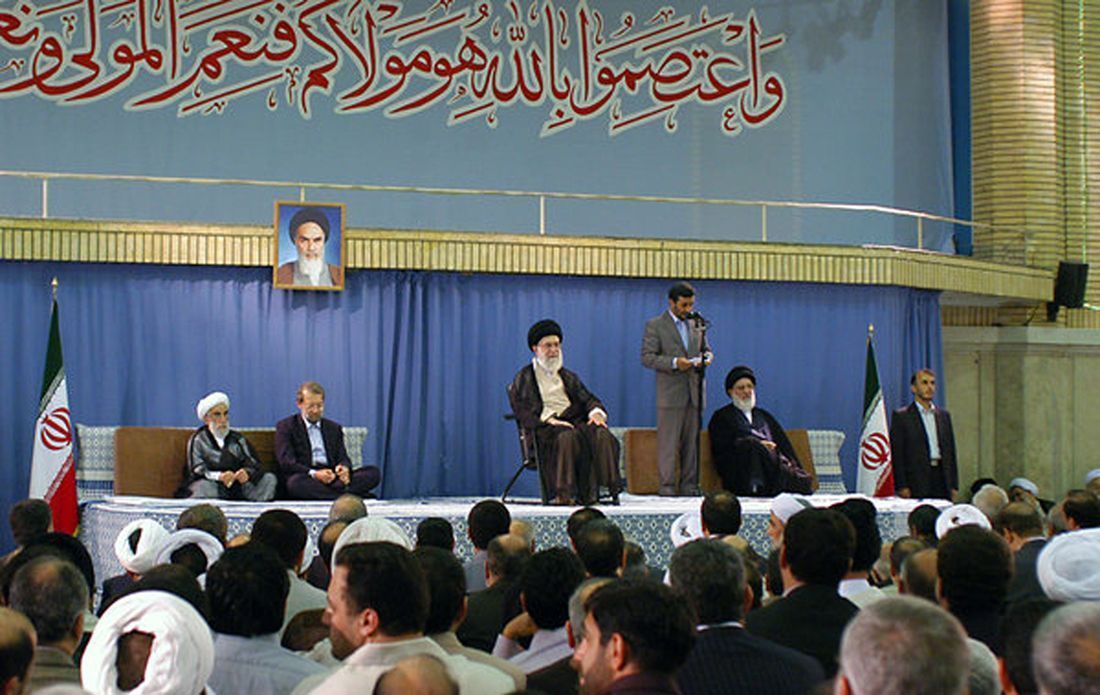 Mahmoud  Shahroudi was born on 15 August 1948, in Najaf, south central Iraq. He moved to Iran after the revolution and held several government positions during his lifetime. The Iranian cleric and conservative politician was a member of the Assembly of Experts (majlis-e khobregân-e rahbari), sometimes referred to as the Assembly of Experts of the Leadership, or as the Council of Experts, taking up this post in February 1999. The body's function is to sanction and dismiss the Supreme Leader of Iran. Membership of the Council of Experts involves a two-stage process in which potential representatives are vetted first by the Guardian Council, and then approved by the Supreme Leader. Shahroudi was an ally and supporter of the current Supreme Leader Sayyid Ali Hosseini Khamenei. 
In 1999, Shahroudi was made chief of Iran's judiciary, a position he held for ten years. It was during this period that concerns emerged over Shahroudi's conduct while overseeing the revolutionary courts, culminating in Iranian NGOs Iran Tribunal, Centre for Defenders of Human Rights, Centre for Human Rights in Iran, Impact Iran, Iran Human Rights Documentation Centre, Justice for Iran, and the Siamak Pourzand Foundation calling for his investigation in January of this year.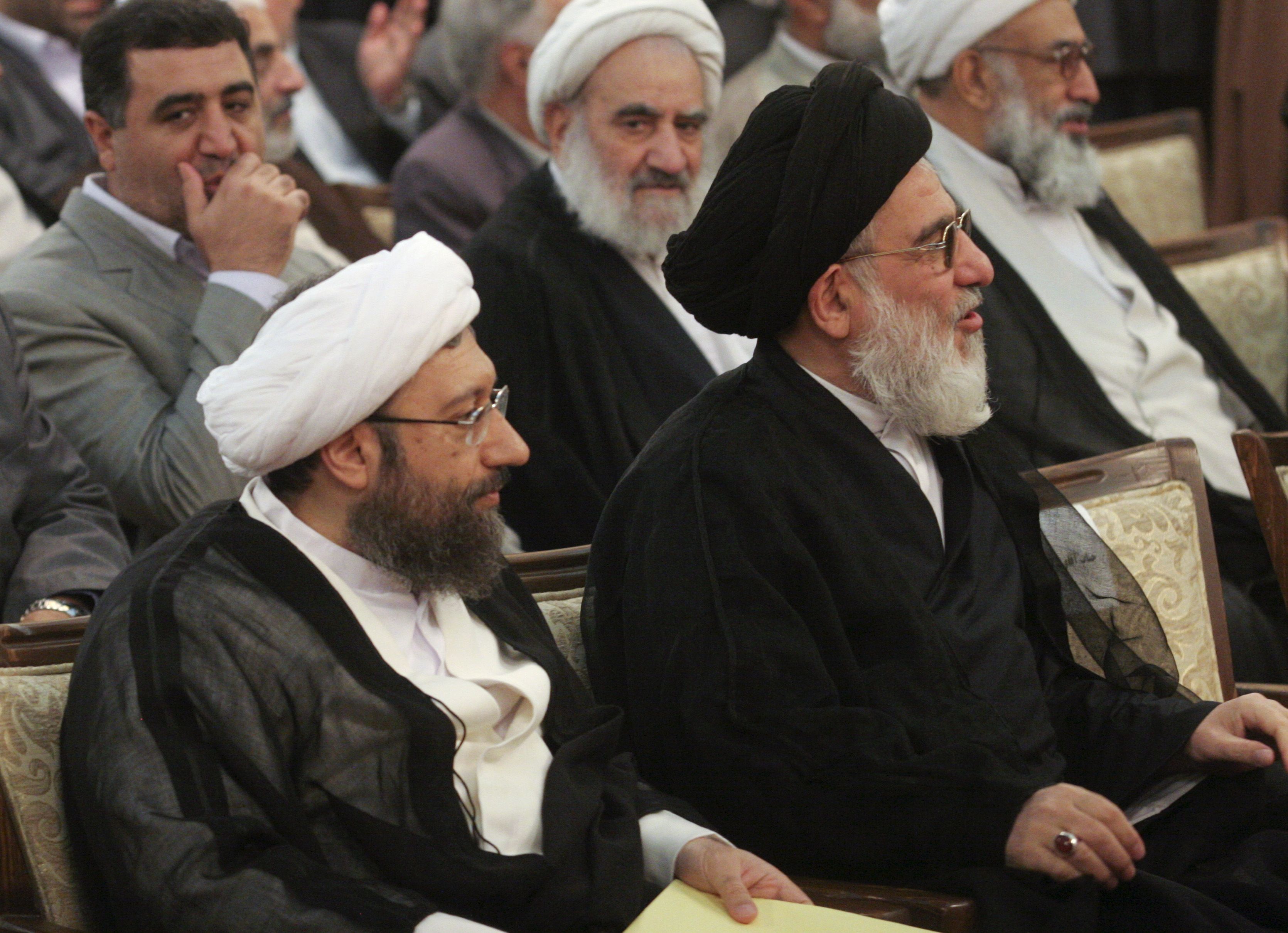 The Iranian cleric was condemned by the group for failing to investigate former prosecutor Saeed Mortazavi, who was Shahroudi's subordinate while serving as justice chief. Mortazavi was known as the Torturer of Tehran according to media outlet The Times of Israel,  and was also implicated in the death of Zahra Kazemi in 2003, while he worked as a prosecutor. Critics dubbed him the "butcher of the press".
A government committee investigating her death found that she had died of a fractured skull and brain hemorrhage suffered as a result of a blow to the head. No charges were filed against Mortazavi at the time. Mortazavi was arrested in April and charged for his role in torturing and killing protesters. He was later found guilty in December of "aiding and abetting" the torture and deaths of demonstrators arrested after the re-election of hardline president Mahmoud Ahmadinejad. Mortazavi was given a two year sentence but went missing shortly after a warrant for his arrest was made. Mortazavi was eventually found and transferred to Evin prison, where he is currently serving out his sentence. 
In 2017, Ayatollah Shahroudi became the head of Iran's Expediency Discernment Council (EDC). The EDC is an administrative body appointed by the Supreme Leader and set up to ease negotiations between the Majlis (Iran's politicians) and the Guardian Council. The Council's members are chosen by the Supreme Leader, who selects representatives every five years.
---