---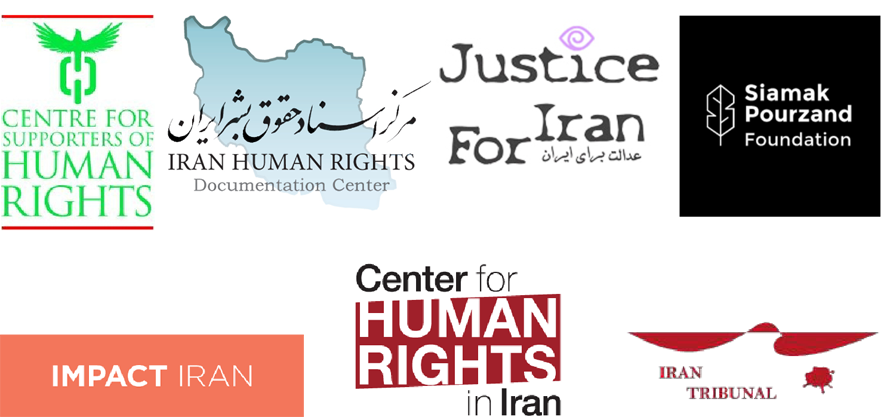 ---
A coalition of Iranian human rights NGOs including Campaign for Iran Tribunal, Centre for Defenders of Human Rights, Centre for Human Rights in Iran, Impact Iran, Iran Human Rights Documentation Centre, Justice for Iran, and the Siamak Pourzand Foundation, has provided the Government of Germany with compelling evidence that Ayatollah Mahmoud Hashemi Shahroudi, the former Head of the Judiciary of the Islamic Republic of Iran between 1999 and 2009 who is currently in the city of Hannover for medical treatment, is responsible for crimes against humanity and must therefore be arrested based on Germany's obligations under international law to exercise universal jurisdiction over international crimes in order to eradicate impunity.
Mr. Shahroudi was responsible for the Islamic Revolutionary Courts that sent numerous human rights activists, defence lawyers, journalists, webloggers, political dissidents, and religious minorities, to Iran's notorious prisons where they were subject to torture, rape, and murder. According to Shirin Ebadi, recipient of the 2003 Nobel Peace Prize: "Mr. Shahroudi is directly responsible for the appointment of judges and prosecutors that havebeen responsible for persecutions and systematic violations of fundamental human rights. He must be held accountable." The coalition includes Professor Payam Akhavan, a former UN prosecutor at The Hague who stated: "Germany has played a leading role in the establishment of the International Criminal Court. It would be wholly unacceptable if it allowed Mr. Shahroudi to escape accountability for diplomatic reasons. Theprosecution of crimes against humanity is not optional; it is a fundamental international obligation."
The evidence provided to the German authorities includes several witness statements, including from those imprisoned and tortured at the infamous Kahrizak detention centre during the 2009 post-election protests in Iran, as well as the torture and murder in 2003 of Canadian-Iranian journalist Zahra Kazemi in which the subordinate of Mr. Shahroudi, Mr. Saeed Mortazavi was implicated by a Commission of Inquiry of the Iranian Parliament, but for which he was never held accountable. It also includes a statement by the renowned human rights lawyer Mehrangiz Kar who was prosecuted and imprisoned after attending a human rights conference in Berlin in 2000 and whose husband Siamak Pourzand was brutally tortured in Iran's prison system under the tenure of Mr. Shahroudi.
For more information please contact:
Payam Akhavan at: [email protected]
Hamid Sabi at: [email protected]