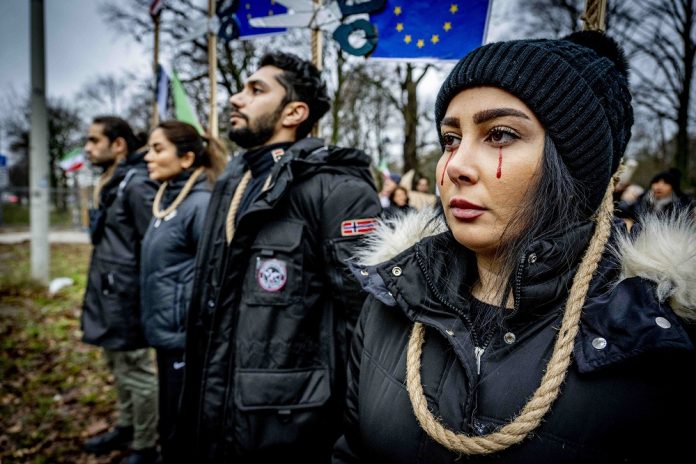 ---
By Natasha Phillips
---
There has been a sharp rise in the number of executions carried out in Iran since anti-government protests began in September. In the first five months of this year, Iran executed at least 293 people, an increase of nearly 75 percent over the same period last year.
Those are the findings included in a June 22 report by the Washington-based Abdorrahman Boroumand Center (ABC), which investigates the human rights situation in Iran. The report also said that in recent years, there had been a surge in the annual number of executions, which totaled 317 in 2021, and 576 in 2022.
The prolific use of executions in Iran is a central part of the government's strategy to silence opponents, the report said.
"The Islamic Republic of Iran has an existential problem with political opponents, because it represents God on earth, and no one is supposed to not accept it," Roya Boroumand, a co-founder of ABC, told Kayhan Life.
"Your very existence is a problem. So once you start to become active as an opponent, then your 'sin' becomes even more intolerable," Boroumand said.
Iran is the second most active country after China for its use of the death penalty and is the world's most prolific executioner of women and children.
Iran Executed More Women in 2022 Than Any Other Country, Report Says 
The report by ABC said: "At the forefront of this war on dissent has been a tactic long employed by Iranian officials: execution."
A June 21 United Nations press release said a recent UN report on the state of human rights in Iran painted "a grim picture of a record number of executions in 2022." The UN noted "with serious concern the high number of death penalty sentences."
Boroumand said that her center had also researched the number of executions carried out by the current regime in its first 15 years of existence,  as well as the total number of executions carried out by the monarchy from June 1963 until its overthrow in 1979.
"While the data is not complete, available information leaves no doubt that the number of killings is much lower for the former regime" than for the Islamic Republic, Boroumand said.
Emadedin Baghi, an Iranian journalist, theologian and anti-death penalty campaigner has documented state-sanctioned executions in Iran during the last 15 years of the monarchy.
Boroumand, who has analyzed the data collected by Baghi, said the Islamic Republic had carried out an estimated 19,217 executions from 1979 (the year it was established) to 1994.
In pre-revolutionary times, an estimated 3,546 executions were recorded by the monarchy between 1963 and 1979.
"It is difficult to compare accurately the executions of the pre-1979 revolution era with those that have taken place after the revolution because our data on the post revolution era is not complete and the collected data is not fully processed," Boroumand said. Nor was there yet complete data on pre-revolutionary executions, she said.
Top Sunni Cleric Says Khamenei Responsible 'Before God' for Deaths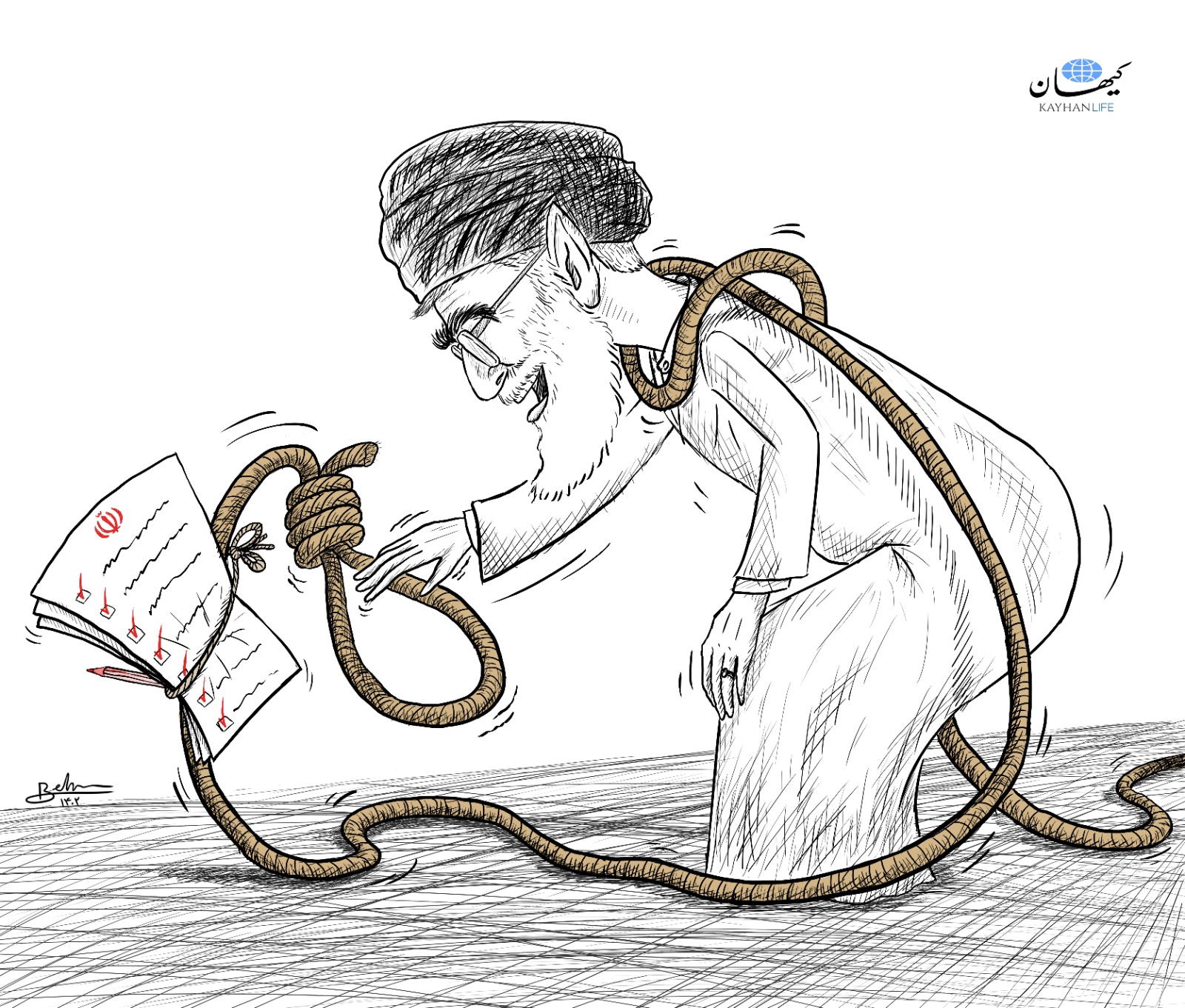 Meanwhile, Iran announced on June 18 that it had pardoned 90,000 people arrested since the start of the nationwide protests. Yet ABC said it had received information that some demonstrators who had been pardoned had been summoned again, to serve sentences or to be prosecuted on new charges.
Iran has been routinely criticized in recent years by the UN and Western leaders for its use of the death penalty to intimidate protesters and minority groups.
More than 200 Bahai's have been executed since 1979, according to the Baha'i International Community (BIC). Iran's constitution does not recognize the Baha'i faith, and considers its members to be "unprotected infidels," according to a 2019 UN report.
Additionally, a disproportionate number of Baluchis — a minority ethnic group — have been killed by Iran's government. At least 174 Baluchis have been executed in 2022, representing 30 percent of the total number of executions for that year, according to Oslo-based nonprofit organization, Iran Human Rights.
Iran also continues to execute members of its LGBTQ+ community. Iran's legal system prohibits homosexuality and same-sex relations, which are punishable by death under the country's penal code. There were at least 107 executions for charges connected to homosexuality between 1979 and 1990, according to ABC.
"Iranians have not given up, and continue to be persecuted for defending their basic human rights. Rather than undermining their trust in international human rights mechanisms by allowing Iran to access leadership positions in UN bodies for example, the international community must continue to stand with the Iranian people, whose uprising held 'Life' as a central demand," Boroumand said.
---
Similar Articles to This Post